Welcome back to AI Weekly Digest #22, your go-to resource for the most important artificial intelligence news and events from Week 37 of 2023.
As an AI enthusiast, staying informed about the rapid advancements in the field is crucial for both personal and professional growth. Our mission is to bring you a concise and comprehensive roundup of the latest breakthroughs, innovations, and discussions shaping the world of AI.
Sep 15, 2023
Microsoft's EvoDiff: A Revolutionary Protein-Generating AI Framework
Microsoft has recently open-sourced a novel protein-generating AI framework called EvoDiff. The framework is designed to generate diverse proteins solely based on their sequence, without requiring any structural information about the target protein. EvoDiff is expected to revolutionize protein engineering by eliminating the need for costly computational and human resources.
EvoDiff is a general-purpose framework that can generate "high-fidelity" proteins given a protein sequence. The framework is trained on a large dataset of protein sequences and uses a diffusion model to gradually transform a starting protein into a desired sequence. The model has 640 million parameters and was trained on data from all different species and functional classes of proteins.
EvoDiff could be used to create enzymes for new therapeutics and drug delivery methods as well as new enzymes for industrial chemical reactions. The framework could also lead to entirely new classes of drugs and therapeutics by creating proteins that can reveal the mechanisms of a disease, including ways to slow it or potentially reverse it.
From techcrunch
---
Google's Creative Guidance: A New AI Tool to Optimize YouTube Ad Performance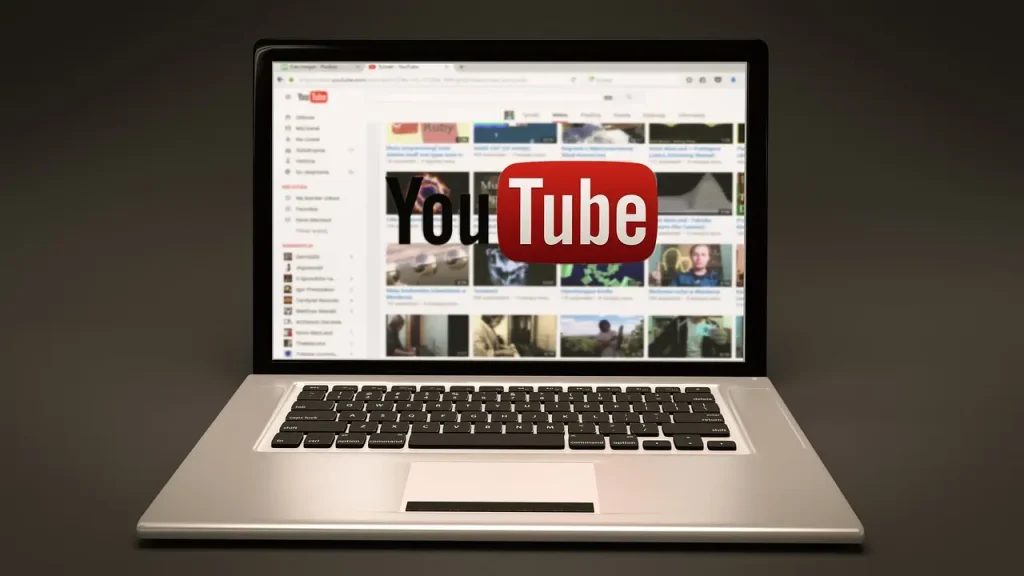 Google has launched a new AI tool called Creative Guidance to assist advertisers in optimizing their YouTube campaigns. The tool leverages AI to evaluate video content and offer best-practice feedback, such as suggesting actionable steps for enhancing video ad performance.
Creative Guidance is now available through Recommendations and has been integrated into Video Analytics within Google Ads. It can detect if a video ad is missing key creative attributes such as brand logo, video duration, voice-over, and aspect ratio. Depending on what's missing in the video ads, advertisers will receive suggestions for high-impact improvements as well as links to handy tools that could boost the performance of their campaign.
From searchengineland
---
Google's Gemini AI: A New Challenger in the Race for AI Supremacy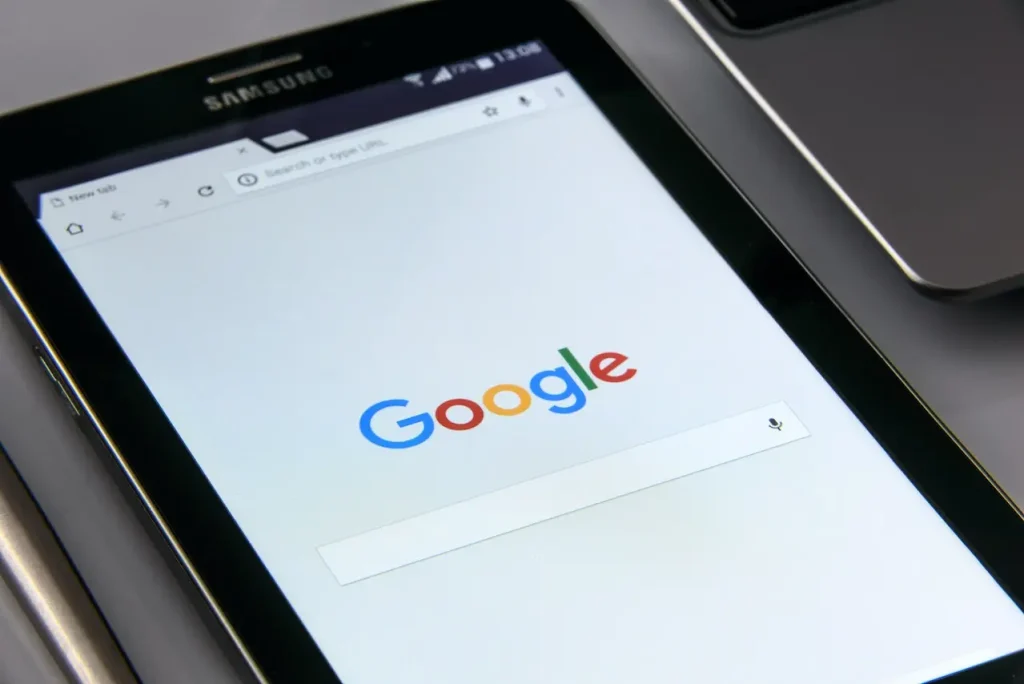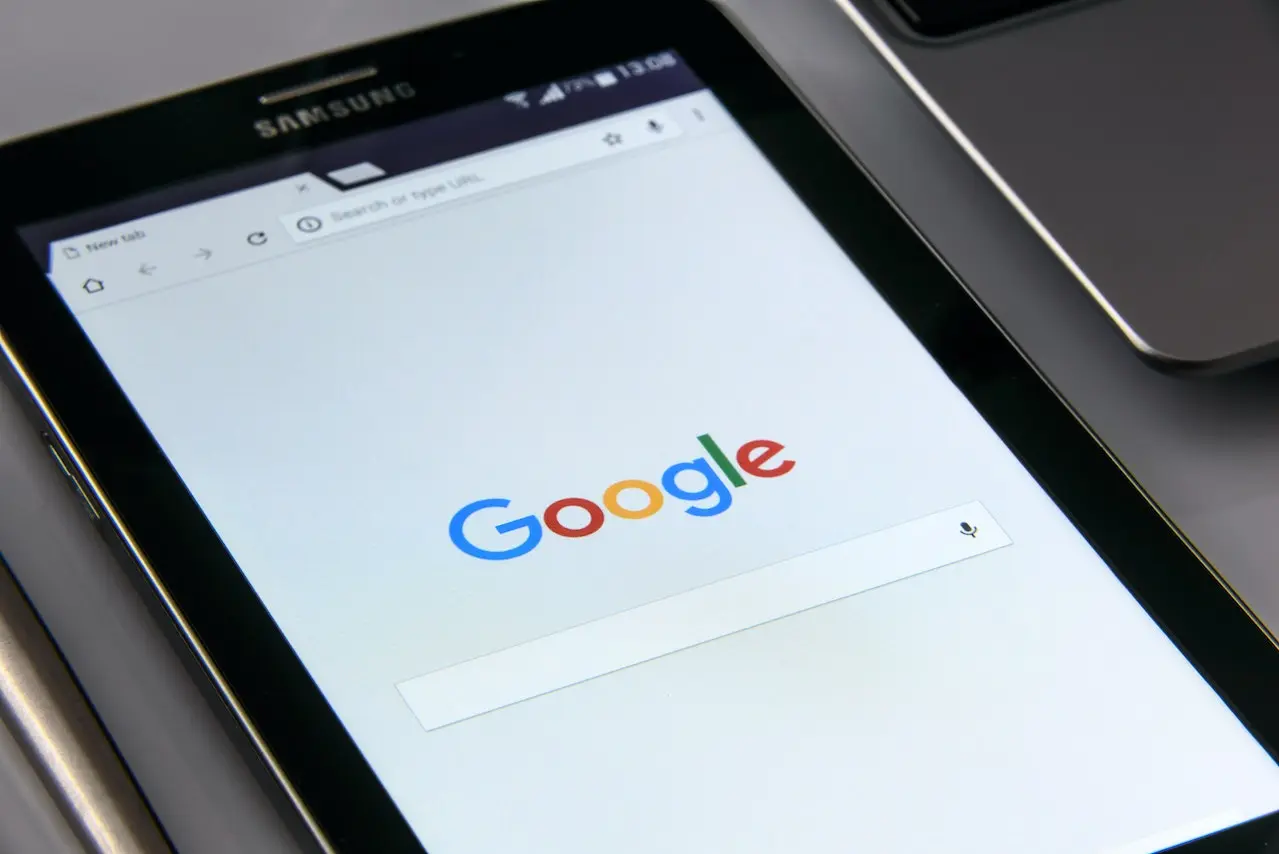 Google's upcoming generative AI model, Gemini, is expected to outperform even the most advanced GPT-4 models on the market. The report comes from SemiAnalysis, a semiconductor research company, which anticipates that by the end of 2024, Gemini could exhibit a staggering 20-fold increase in potency compared to ChatGPT.
Gemini AI has emerged as a formidable contender amidst fierce competition in the realm of artificial intelligence, leaving industry experts and observers astounded by its rapid advancements. The report also speculates that Google may be hesitant to make its Gemini model publicly available due to potential repercussions on Google's creativity and established business models.
---
Sep 14, 2023
400% Increase in AI-Generated Amazon Reviews
A recent study by Originality.AI found that the number of AI-generated reviews on Amazon has increased by 400% since the launch of ChatGPT. The study analyzed over 2000 Amazon reviews and found that extreme reviews (1-star and 5-star reviews) were more likely to be AI-generated than moderate reviews (2-star, 3-star, and 4-star reviews).
ChatGPT is a large language model developed by OpenAI that is capable of generating human-quality text. It is believed that some people are using ChatGPT to generate fake reviews in order to promote their products or damage the reputation of their competitors.
The increase in AI-generated reviews is a concern for both Amazon and consumers. Amazon has already taken steps to crack down on fake reviews, but it is becoming increasingly difficult to distinguish between real and fake reviews.
Consumers should be aware of the potential for AI-generated reviews and should take steps to verify the authenticity of reviews before making a purchase. For example, consumers can look for reviews that are well-written and informative, and they can also look for reviews that are from verified purchasers.
From originality ai
---
OpenAI gears up for regulatory hurdles with new Dublin office
According to a recent article on TechCrunch, OpenAI is planning to open its first office in the European Union (EU) and make several strategic hires as it prepares for regulatory headwinds¹. The company is currently hiring for nine positions in Dublin, Ireland, where it plans to open its third office after San Francisco and London.
The roles that OpenAI is looking to fill are somewhat indicative of where its head is currently at. Besides a handful of payroll and customer-focused roles, the company is hiring for an associate general counsel for the EMEA region; a policy and partnerships lead for global affairs; a privacy program manager; a software engineer focused on privacy; and a media relations lead¹. OpenAI is gearing up to show Brussels that it's serious about privacy, and it plans to shout this from the rooftops.
From techcrunch
---
Elon Musk Calls for US Government to Create Department of AI to Ensure Safety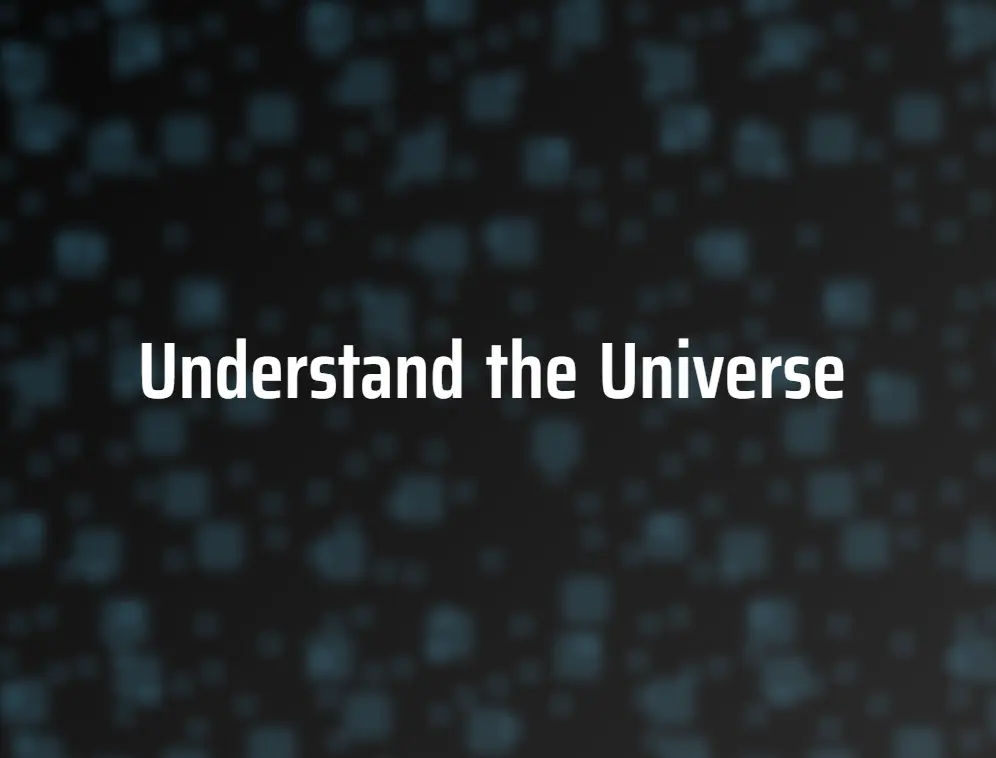 Elon Musk, the CEO of Tesla and SpaceX, has suggested that the US government may need to create a department of artificial intelligence (AI) to ensure that the technology is used safely and responsibly.
Musk has long been a vocal critic of the potential dangers of AI, and he has previously warned that it could pose a threat to humanity if it is not carefully managed.
In a recent interview, Musk said that he believes the US government needs to take a more proactive role in regulating AI. He suggested that a department of AI could be created to develop and implement safety standards for AI technologies.
Musk also said that the government should invest in research on AI safety and that it should work to educate the public about the potential risks and benefits of AI.
From yahoo
---
AI Tool Detects Eye Disease and Parkinson's Risk from Retinal Images
According to a recent article in Nature, scientists have developed an AI tool that can diagnose and predict the risk of developing multiple health conditions, including ocular diseases, heart failure, and Parkinson's disease, all based on people's retinal images. The tool, called RETFound, uses self-supervised learning to analyze retinal photos and learn how to predict what missing portions of images should look like. This method is similar to the one used to train large-language models such as ChatGPT.
Retinal imaging allows researchers and physicians to observe small blood vessels whose condition could hint at a healthcare issue. A person's retinas can offer a window into their health, because they are the only part of the human body through which the capillary network, made up of the smallest blood vessels, can be observed directly.
The AI tool has been trained to detect disease using retinal images before, but what makes RETFound special is that it was developed using a method known as self-supervised learning. That means that the researchers did not have to analyze each of the 1.6 million retinal images used for training and label them as 'normal' or 'not normal', for instance.
The development of RETFound is a significant step forward in the field of AI-assisted healthcare. It has the potential to revolutionize the way we diagnose and treat diseases by providing physicians with a non-invasive method of detecting early signs of disease.
From nature
---
Sep 13, 2023
ChatGPT Diagnoses ER Patients 'Like A Human Doctor'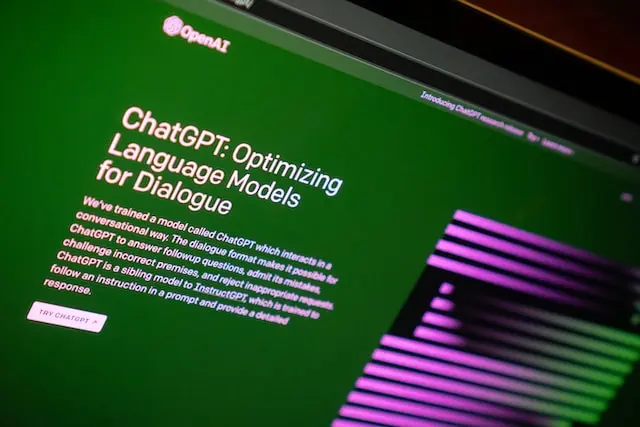 Researchers in the Netherlands have found that an artificial intelligence chatbot called ChatGPT can diagnose patients rushed to emergency at least as well as doctors and in some cases outperformed them.
The chatbot uses large language models (LLMs), a type of machine learning model specifically trained on large amounts of data that can recognize, summarize, translate, predict, and generate text and other content, to generate a list of likely diagnoses based on anonymized patient history, lab tests, and the doctors' own observations.
In a pilot study conducted by the researchers, ChatGPT was able to suggest medical diagnoses much like a human doctor would, with the correct diagnosis in the top five in 97% of cases for version 3.5 and 87% for version 4.0.
From techxplore
---
Amazon's New Generative AI Tools Simplify Product Listing Creation for Sellers
Amazon has launched a new set of generative AI tools aimed at sellers to simplify the process of creating product listings. These new capabilities are designed to help sellers generate "captivating product descriptions, titles, and listing details".
The new generative AI capabilities use large language models (LLMs), a type of machine learning model specifically trained on large amounts of data that can recognize, summarize, translate, predict, and generate text and other content, to build more comprehensive product descriptions.
To get started, sellers only need to provide a brief description of the product in a few words or sentences, and Amazon will generate high-quality content for their review. These new capabilities will help sellers create high-quality listings with less effort and present customers with more complete, consistent, and engaging product information that will enhance their shopping experiences.
From amazon
---
Stability AI Launches Stable Audio: An AI-Powered Music Generator for Commercial Use
London-based startup Stability AI has launched a new AI-powered music generator called Stable Audio. The tool is capable of creating "high-quality" music tracks of up to 90 seconds for commercial use via a technique called latent diffusion. The model is trained on audio metadata as well as audio files' durations and start times, which allows for greater control over the content and length of synthesized audio than previous generative music tools.
Stable Audio is the company's second foray into generative audio after Dance Diffusion, which was released last year. The new tool is expected to be a hit among musicians, producers, and sound designers who are looking for an efficient way to create original music tracks.
From Stability AI
---
Generative AI: A 36% Annual Growth Rate Expected Up to 2030
Generative AI is expected to experience a massive growth in the coming years. According to a new forecast by Forrester, generative AI will have an average annual growth rate of 36% up to 2030, capturing 55% of the AI software market ¹. The technology's wide applicability across industries and occupations will drive this unprecedented growth.
The report also highlights that by 2030, $79 billion will be spent annually on specialized applications designed to improve automation and increase productivity, especially in the security, health, and content marketing industries. Additionally, $42 billion will be spent annually on generalized use cases such as research, writing, and summarizing tools. More than 50% of this spend will be on chatbot and communications platforms, which will drive substantial improvements in customer and employee experience.
From forbes
---
Tech Leaders Gather in Washington to Explore the Future of A.I.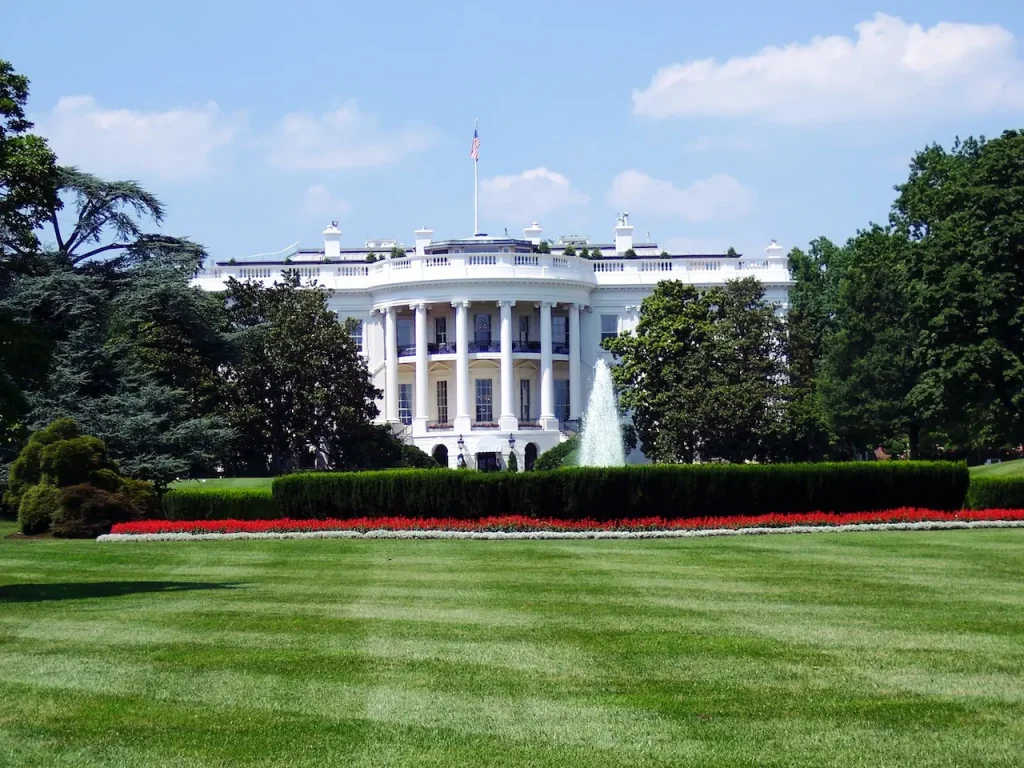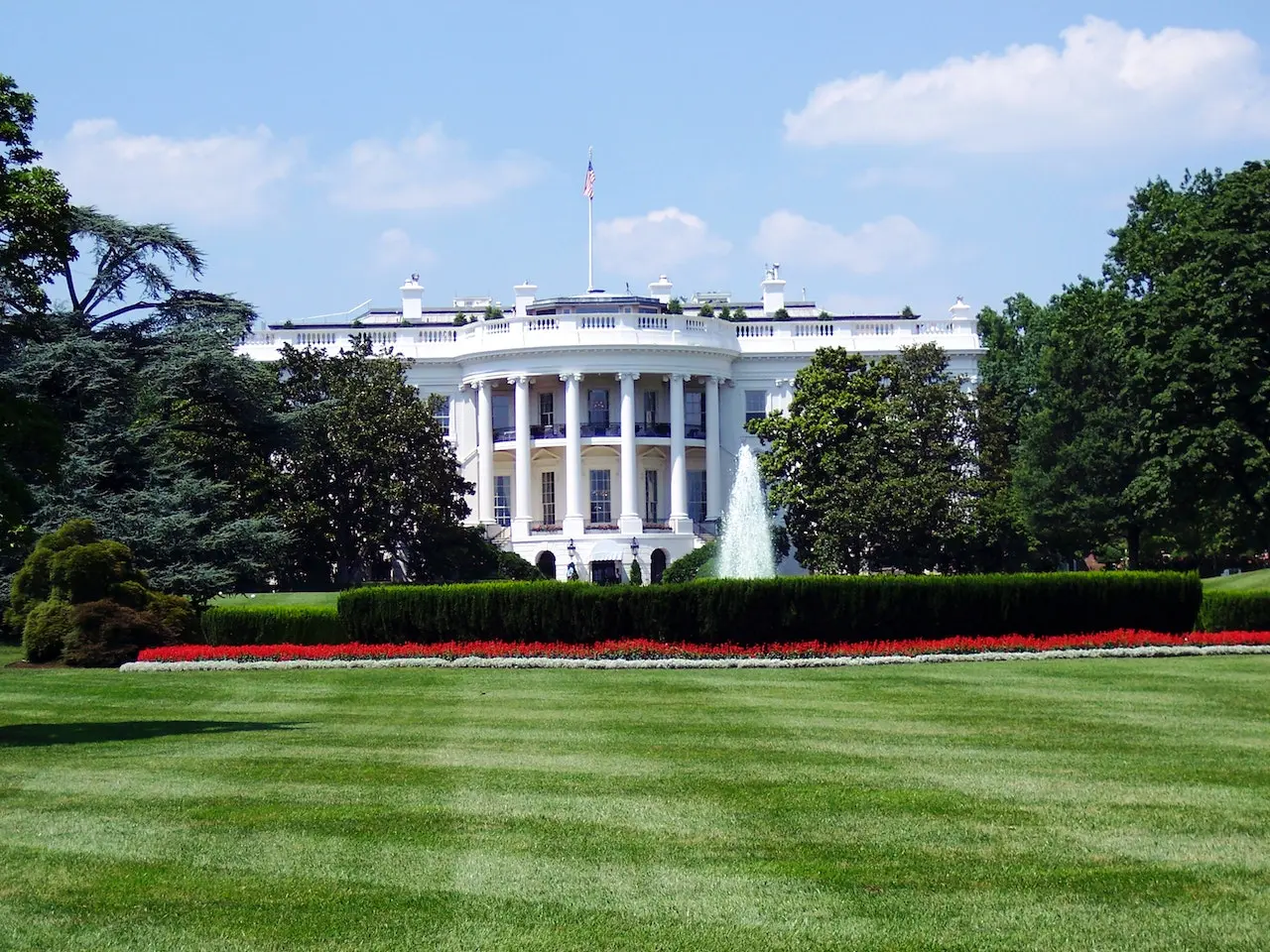 Top leaders and innovators from around the world have come together for an A.I. Week in Washington. The event, organized by a coalition of industry experts and government officials, features a lineup of influential speakers, panel discussions, and workshops. Attendees include renowned tech executives, entrepreneurs, researchers, and policymakers who are ready to delve deep into the possibilities and implications of A.I..
The discussions will revolve around the potential benefits and risks associated with A.I. adoption and how these cutting-edge technologies can be ethically and responsibly integrated into our society ¹. Throughout the week, participants will also examine the role of government in supporting A.I. advancements, promoting innovation, and ensuring the responsible development and deployment of these technologies.
From nytimes
---
Apple's iPhone 15: Intuitive AI Takes Center Stage Over Generative AI
Apple's new iPhone 15 has opted for intuitive AI over generative AI. The company has chosen to offer subtler AI features that make everyday tasks like photography and phone calls better, rather than focusing on generative AI, which is a growing use case for smartphones as assistants like ChatGPT, image generation, and other apps that rely on the technology become more common.
From wired
---
Sep 12, 2023
Eight Technology Companies Pledge to Make AI Safe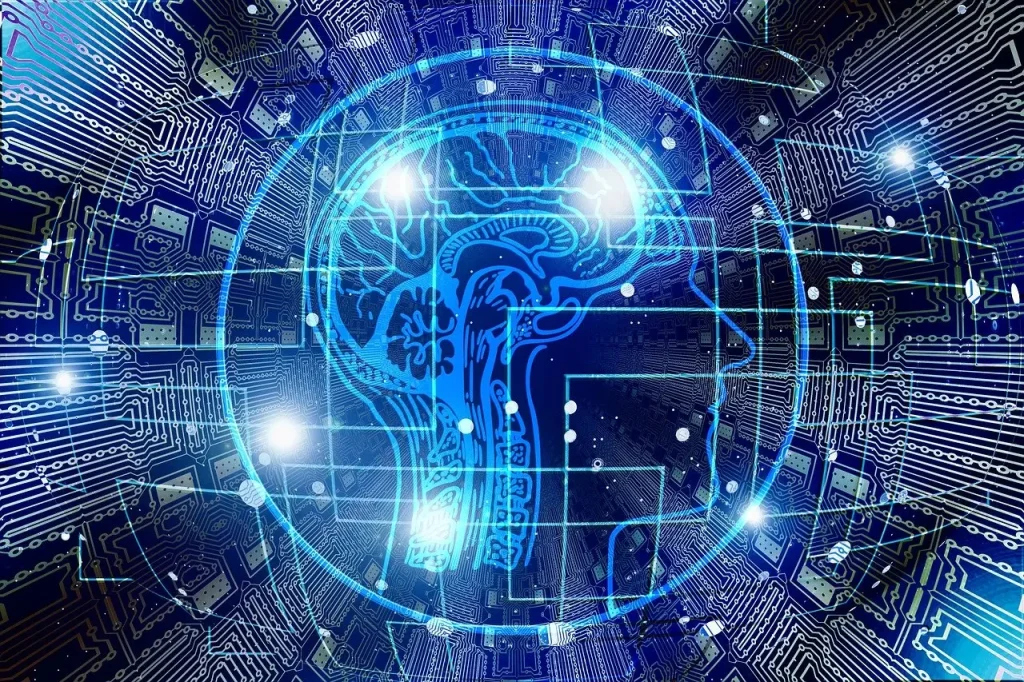 Eight more companies, including Adobe, IBM, Nvidia, Palantir, and Salesforce, have pledged to make AI safe. The companies have made voluntary commitments on artificial intelligence to drive "safe, secure, and trustworthy development of AI technology". These commitments build on voluntary commitments announced earlier this summer by seven leading AI companies, including Microsoft and Google. The goal is to safeguard the development of the emerging technology while working toward more comprehensive regulation.
The agreements include outside testing of AI systems ahead of their public release and putting protocols in place to ensure users know when content is AI-generated. The companies are also committing to investing in cybersecurity and insider threat safeguards to protect proprietary and unreleased model weights; sharing information on managing AI risks with others in the industry and governments; focusing on research on the societal risks posed by AI; and developing systems to help address society's greatest challenges.
The White House has been working toward crafting executive actions on artificial intelligence, the first of which were expected to be rolled out this summer ¹. The administration has also been in discussions with lawmakers on Capitol Hill about developing legislation to regulate AI.
From nytimes
---
Voyager Labs' AI-Powered System Can Predict Crime Using Social Media Policing
Voyager Labs, an AI-powered tech company, has developed a system that can predict crime using social media policing. The New York City and Los Angeles police departments are among a growing list of law enforcement agencies in the U.S. and around the world to contract with Voyager Labs. The chatbot is part of a strategic initiative by Morgan Stanley Wealth Management to create a bespoke solution with OpenAI, the artificial intelligence research and deployment lab. The business unit is one of a handful of GPT-4 launch organizations, and Morgan Stanley is currently the only strategic client in wealth management receiving early access to OpenAI's new products.
Voyager Labs' AI system can comb through mounds of information from all corners of the internet, including social media and the dark web, to provide insight, uncover potential risks, and predict future crimes. The system is designed to help law enforcement agencies identify potential threats and prevent victimization. However, the use of such technology has raised concerns about privacy and civil liberties.
From FoxNews
---
Coca-Cola Launches New AI-Generated Mystery Flavor
Coca-Cola has launched a new limited-edition beverage called Coca-Cola Y3000, which was partially created by AI. The soft-drink giant used artificial intelligence to help determine the flavor and packaging of the drink ¹. The company relied on regular old human insights by finding out what flavors people associate with the future. Then it used AI to help figure out flavor pairings and profiles, a spokesperson said ¹. The aluminum can even gives credit where it's due, prominently noting it's "Co-Created with AI".
The new flavor is part of Coca-Cola's Creations platform, which is responsible for limited-edition flavors like Y3000, aimed at making the brand resonate with younger consumers. Like all Creations drinks, Coca-Cola Y3000 is designed to taste mostly like Coke, with a bit of something else. To come up with that extra note of flavor, and the packaging design, Coca-Cola turned to AI.
From CNN
---
Morgan Stanley Launches AI-Powered Chatbot for Enhanced Financial Services
Morgan Stanley has launched an AI-powered chatbot to enhance its services. The chatbot is powered by OpenAI's latest technology and is designed to help the bank's financial advisors. The chatbot will allow the advisors to ask questions and contemplate large amounts of content and data, with answers delivered in an easily digestible format generated exclusively from Morgan Stanley Wealth Management's content and with links to the source documents. The stream of interactions and feedback from these queries will help further refine the offering while helping Financial Advisors to better serve their clients.
The chatbot is part of a strategic initiative by Morgan Stanley Wealth Management to create a bespoke solution with OpenAI, the artificial intelligence research and deployment lab. The business unit is one of a handful of GPT-4 launch organizations, and Morgan Stanley is currently the only strategic client in wealth management receiving early access to OpenAI's new products.
From voonze
---
Sep 11, 2023
Tech Titans to Discuss AI at Private Capitol Hill Summit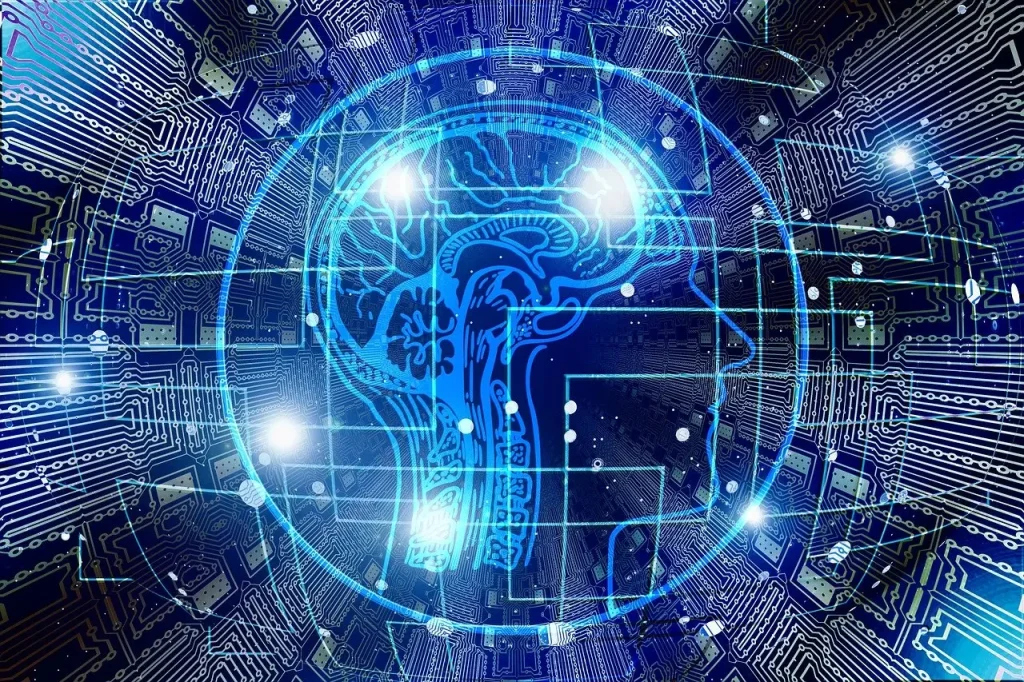 The Senate Majority Leader Chuck Schumer has convened a closed-door meeting with some of the biggest names in technology, including Elon Musk, Mark Zuckerberg, Bill Gates, and Sam Altman, among others. The meeting is part of the inaugural AI Insight Forum, which aims to brainstorm ways lawmakers can regulate the fast-moving technology that experts have warned could lead to human extinction.
The forum will focus on how AI impacts global security, how it will affect the labor market, and how governments can use AI to boost productivity and economic growth. The forum is expected to attract an army of staffers, lobbyists, and reporters. Security will be heightened with a band of tech billionaires roaming the halls.
From nbcnews
---
Google Pledges $20 Million for Responsible AI Fund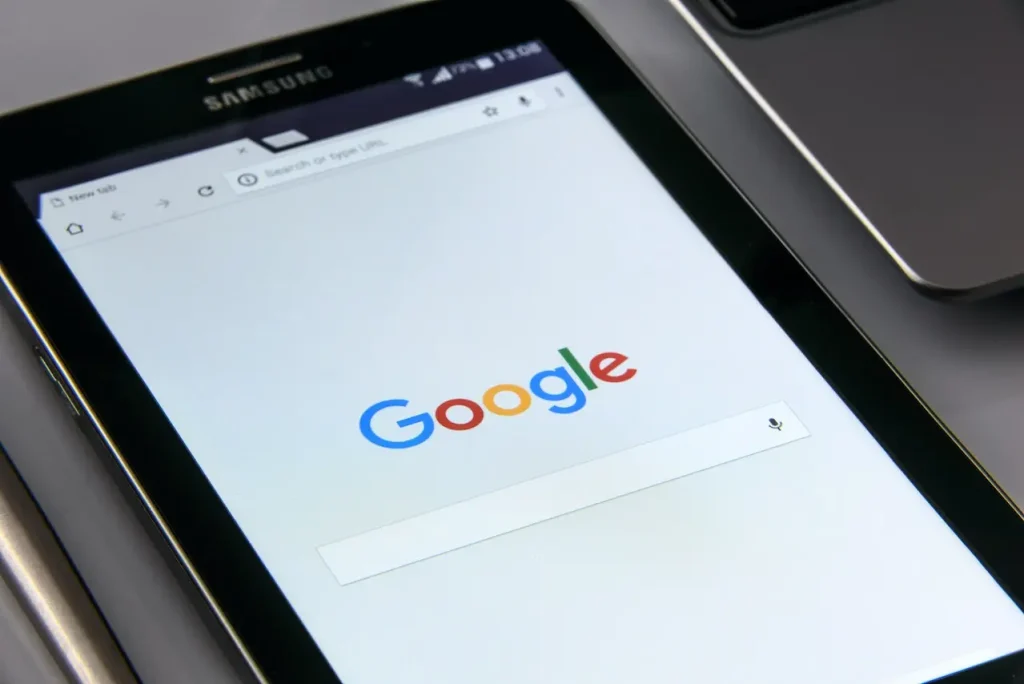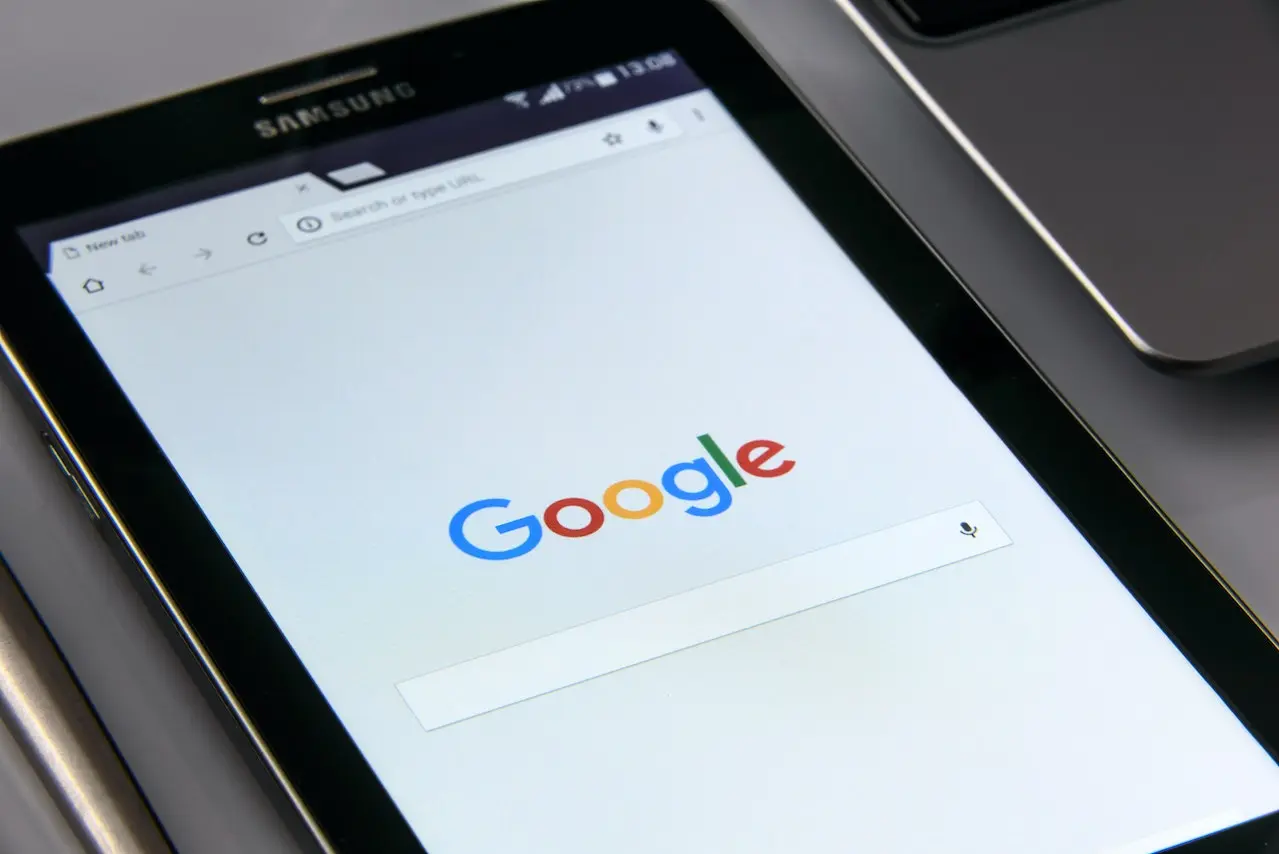 Google's philanthropic arm, Google.org, has pledged $20 million to a new Digital Futures Project and an accompanying fund aimed at ensuring that AI reaches its potential and avoids potential pitfalls. The project will support researchers, organize convenings, and foster debate on public policy solutions to encourage the responsible development of AI.
The fund will support academic and nonprofit institutions from countries around the globe. The initiative is designed to help answer societal questions such as how AI impacts global security, how it will affect the labor market, and how governments can use AI to boost productivity and economic growth. The project makes good on Google's promise to ensure that AI is developed responsibly and that the company holds its wealthiest filers accountable to pay the full amount of what they owe.
From axios
---
Sep 10, 2023
Meta's new AI model aims to rival OpenAI's GPT-4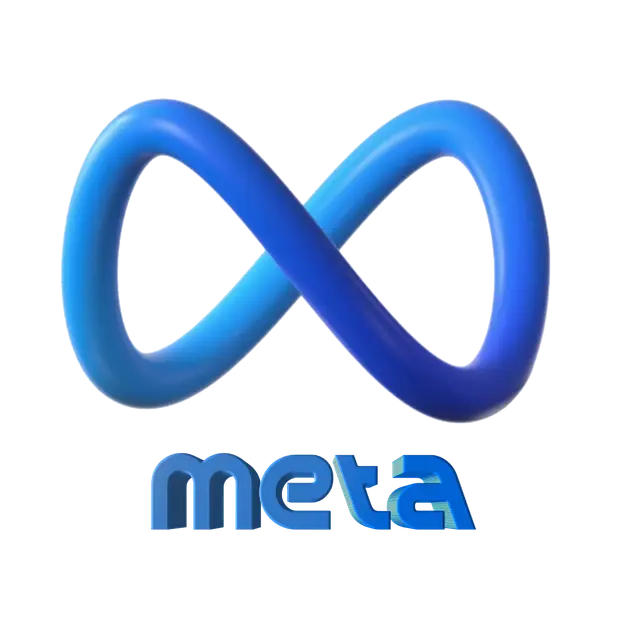 Meta is planning to train a new AI model that it hopes will be as powerful as OpenAI's latest and greatest chatbot, GPT-4. The company has been buying more Nvidia H100 AI-training chips and is beefing up its infrastructure so that it won't need to rely on Microsoft's Azure cloud platform to train the new chatbot .
The company reportedly plans to begin training the new large language model early in 2024, with CEO Mark Zuckerberg evidently pushing for it to once again be free for companies to create AI tools with. The goal of the model is to speed up the creation of AI tools that can emulate human expressions.
From theverge
---
NVIDIA TensorRT-LLM Doubles H100 Inference Performance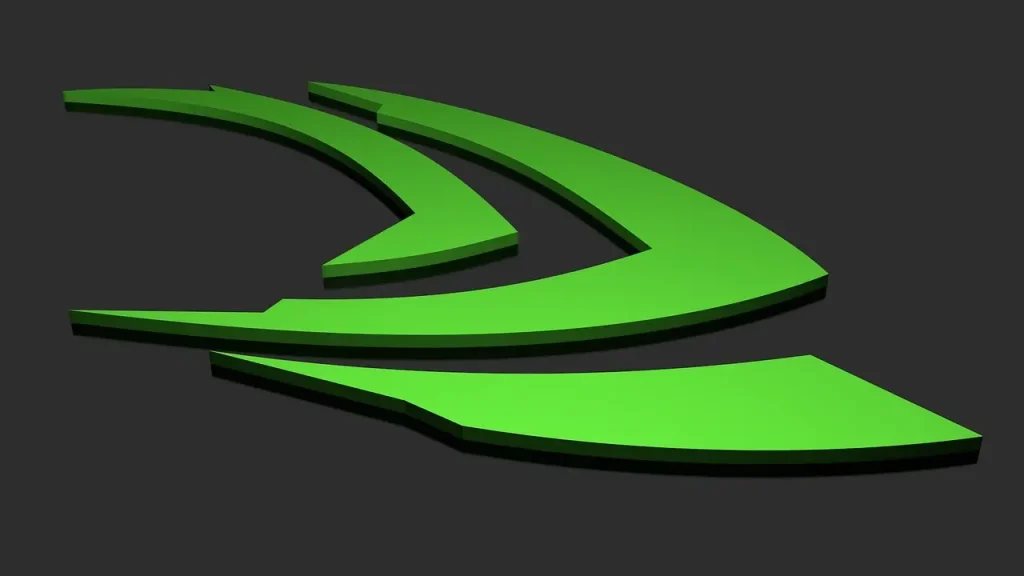 NVIDIA has launched a new software, TensorRT-LLM, that can double the performance and efficiency of inference processing across all NVIDIA GPUs. The software is specifically designed for Large Language Models (LLMs) and is built on top of the existing TensorRT optimization engine.
TensorRT-LLM includes a slew of new performance-enhancing features such as in-flight batching, which brings a new level of efficiency to GPUs. The software can dramatically improve the performance of inference processing on the H100 GPU, which is four times the performance of the previous A100. NVIDIA claims that TensorRT-LMM can double the performance of inference processing on the H100 GPU.
From forbes
---
Artificial intelligence technology behind ChatGPT was built in Iowa — with a lot of water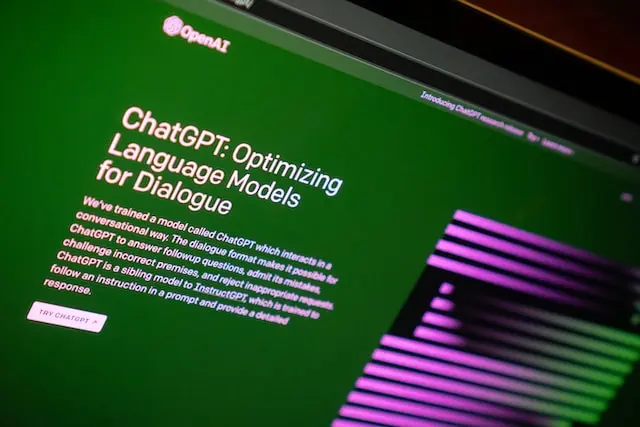 Microsoft-backed OpenAI has built its most advanced large language model, GPT-4, in Iowa. The cost of building an artificial intelligence product like ChatGPT can be hard to measure. But one thing OpenAI needed for its technology was plenty of water, pulled from the watershed of the Raccoon and Des Moines rivers in central Iowa to cool a powerful supercomputer as it helped teach its AI systems how to mimic human writing.
As they race to capitalize on a craze for generative AI, leading tech developers including Microsoft, OpenAI and Google have acknowledged that growing demand for their AI tools carries hefty costs, from expensive semiconductors to an increase in water consumption. Building a large language model requires analyzing patterns across a huge trove of human-written text. All of that computing takes a lot of electricity and generates a lot of heat. To keep it cool on hot days, data centers need to pump in water — often to a cooling tower outside its warehouse-sized buildings.
From apnews
---
Google Cloud CEO claimed that Google has a 10-year head start on any competitor in the AI space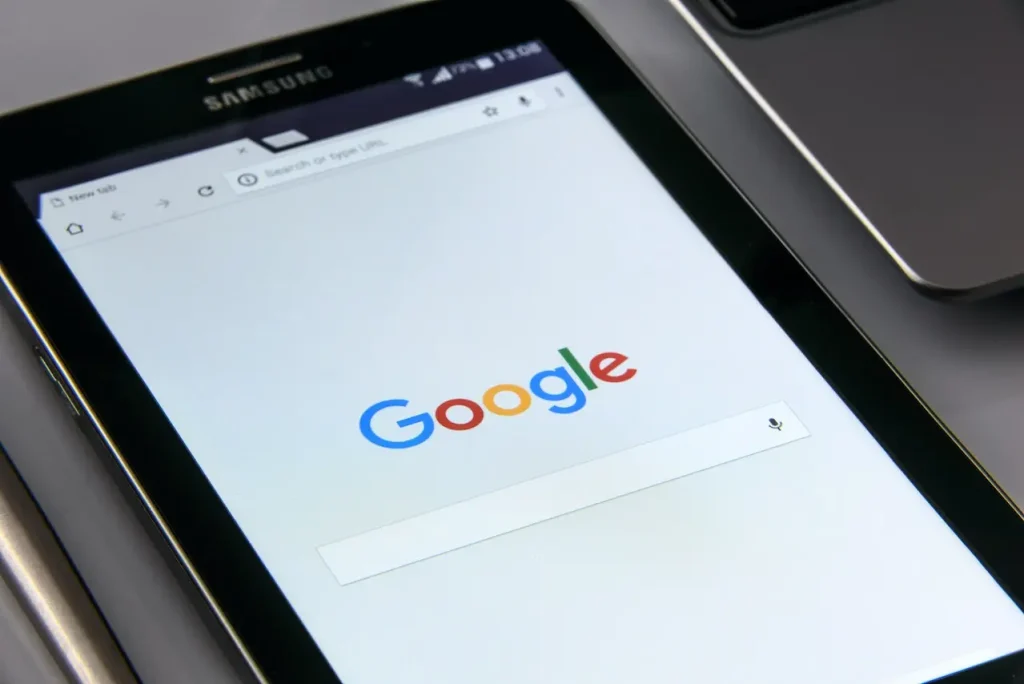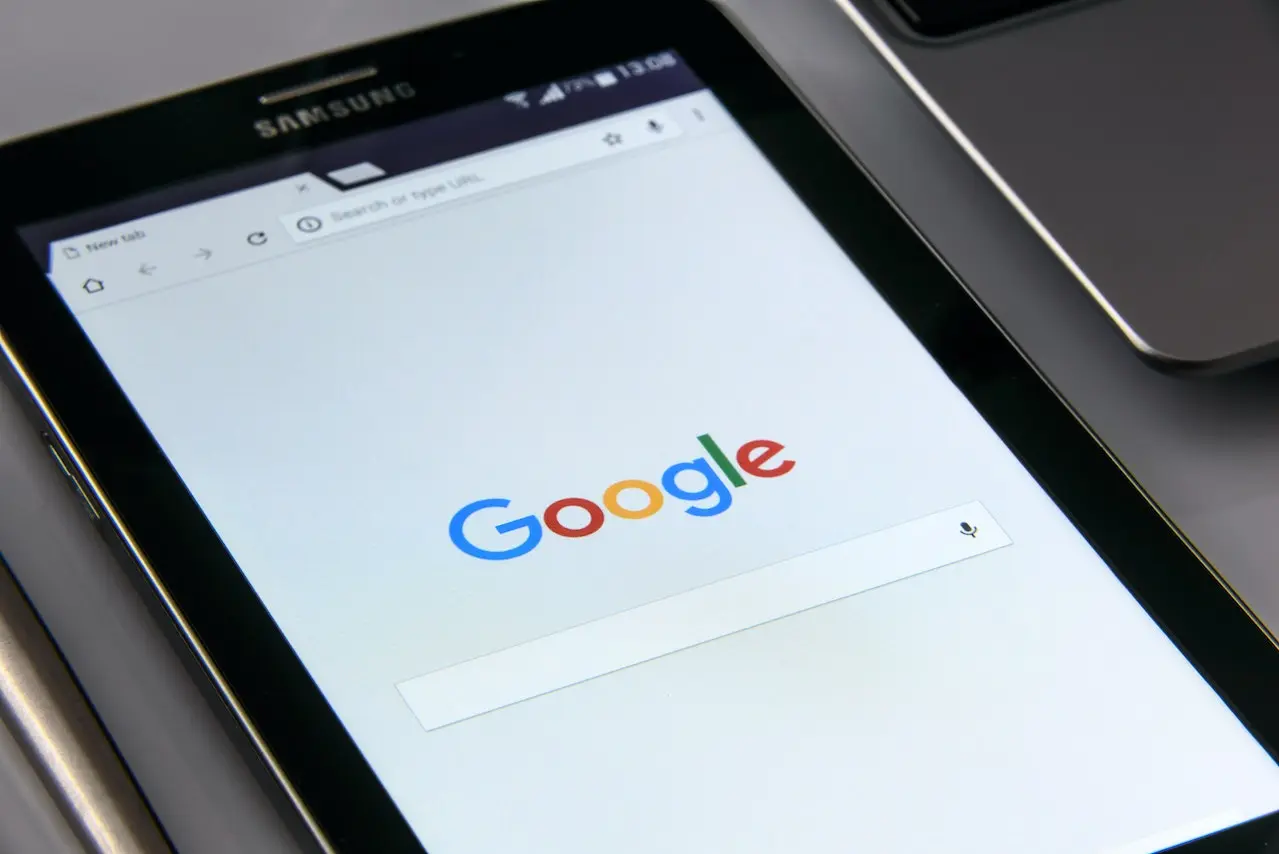 Google Cloud CEO, Thomas Kurian, has claimed that Google has a 10-year head start on any competitor in the AI space. Speaking at the Goldman Sachs Communacopia and Technology conference, Kurian said that Google is winning the artificial intelligence arms race by having better cloud infrastructure for AI, fewer security issues than competitors, and having a massive head start against the competition, which includes Amazon Web Services and Microsoft.
Kurian also mentioned that over 50% of all funded AI companies are Google Cloud customers and over 70% of AI unicorns use Google Cloud. He added that Google has been building large-scale infrastructure for AI for over ten years, which gives them an advantage over their competitors.
From crn
---
Slack Released New AI Feature
Slack has introduced a new AI feature that will help users catch up on work conversations. The feature, called Slack AI, will provide users with a summary of work discussions they may have missed. Slack AI will also include channel recaps that provide key highlights and one-click thread summaries that give users the gist of a thread. Another feature will be search answers, a question-and-answer feature that returns related messages, files, channels and an AI-generated summary. Slack AI is built on a proprietary LLM and is separate from Slack GPT, which was introduced in May 2023.
From cnet
---
Every week, we'll meticulously curate a selection of stories from top AI media outlets and distill them into a digestible format, ensuring you stay up-to-date with the latest developments without having to spend hours browsing the web. From groundbreaking research to real-world applications, ethical debates to policy implications, AI Weekly Digest will be your essential guide to navigating the ever-evolving landscape of artificial intelligence. Join us on this exciting journey as we explore the future of AI together, one week at a time.