Welcome back to AI Weekly Digest #21, your go-to resource for the most important artificial intelligence news and events from Week 36 of 2023.
As an AI enthusiast, staying informed about the rapid advancements in the field is crucial for both personal and professional growth. Our mission is to bring you a concise and comprehensive roundup of the latest breakthroughs, innovations, and discussions shaping the world of AI.
Sep 08, 2023
Microsoft and Paige Join Forces to Build World's Largest Image-Based AI Model for Cancer Detection
Microsoft has partnered with Paige, a technology disruptor in healthcare, to build the world's largest image-based artificial intelligence (AI) models for digital pathology and oncology. The collaboration aims to transform cancer diagnosis and patient care by developing new AI models that capture the subtle complexities of cancer and serve as the cornerstone for the next generation of clinical applications and computational biomarkers.
Paige has developed the first Large Foundation Model using over one billion images from half a million pathology slides across multiple cancer types. The company is now working with Microsoft to develop a new AI model that is orders-of-magnitude larger than any other image-based AI model existing today, configured with billions of parameters. This model will assist in capturing the subtle complexities of cancer and serve as the cornerstone for the next generation of clinical applications and computational biomarkers that push the boundaries of oncology and pathology.
From businesswire
---
Microsoft's New Copilot Copyright Commitment: Protecting Customers from AI Copyright Lawsuits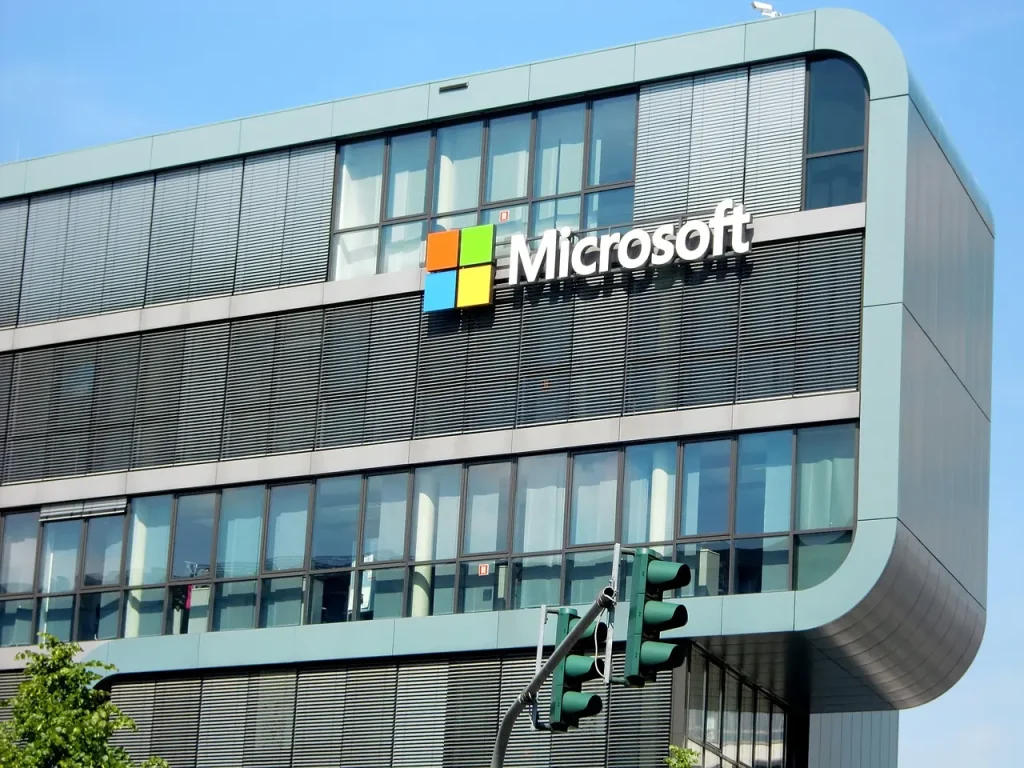 Microsoft has announced its new Copilot Copyright Commitment program, which aims to protect customers from copyright infringement lawsuits related to its AI-powered Copilot services.
This new commitment extends Microsoft's existing intellectual property indemnity support to commercial Copilot services and builds on their previous AI Customer Commitments.
Specifically, if a third party sues a commercial customer for copyright infringement for using Microsoft's Copilots or the output they generate, Microsoft will defend the customer and pay the amount of any adverse judgments or settlements that result from the lawsuit, as long as the customer used the guardrails and content filters built into their products.
From techxplore
---
Sep 07, 2023
AI-Generated Song Mimicking Drake and The Weeknd Stirs Debate Over the Future of Music
An AI-generated song that mimics Drake & The Weeknd has been submitted for Grammy consideration. The song is called "Heart on My Sleeve" and was created by an anonymous artist named Ghostwriter. The song went viral in April and left listeners in disbelief over its facsimiles of the real "Search & Rescue" rapper and "Blinding Lights" singer, both of whom had nothing to do with its creation1. You can read more about it on Billboard's website.
From billboard
TIME100 AI: The List of the World's Most Influential People in Artificial Intelligence
TIME has released its inaugural TIME100 AI list of the world's most influential people in artificial intelligence.
The list features 43 CEOs, founders and co-founders including Elon Musk of xAI, Sam Altman of OpenAI, Andrew Hopkins of Exscientia, Nancy Xu of Moonhub, Kate Kallot of Amini, Pelonomi Moiloa of Lelapa AI, Jack Clark of Anthropic, Raquel Urtasan of Waabi, Aidan Gomez of Cohere and more. You can read more about the list on TIME's website.
From time
---
Anthropic Introduces Claude Pro for Enhanced Claude AI Access
It seems the AI world just took another leap forward. Anthropic, the creators of the increasingly popular Claude.ai chatbot, have proudly unveiled their latest offering: Claude Pro. This premium service, available now in both the US and UK, aims to provide users with an enhanced, more robust version of the AI chat experience they've come to love.
From Anthropic
---
Apple Spending Millions of Dollars a Day on Conversational AI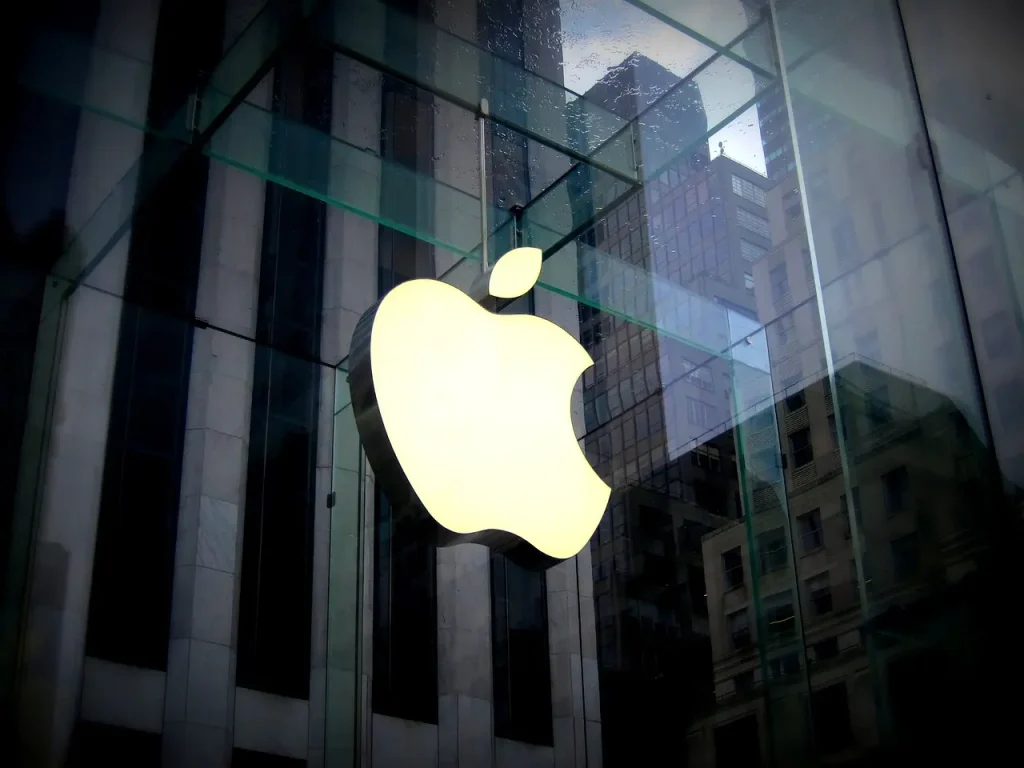 Apple is significantly ramping up its spending on artificial intelligence, according to a new report from The Information that highlights Apple's AI and machine learning research.
Apple's "Foundational Models" team that works on conversational AI includes just 16 people, but Apple is spending millions of dollars per day training its language models. Training large language models requires a lot of hardware, and as an example, OpenAI Sam Altman said the company spent more than $100 million for GPT-4.
Apple is aiming to develop a feature that would allow a voice assistant like Siri to automate multi-step tasks. That functionality is available on the iPhone today, but workflows must be manually set up using the Shortcuts app. The ‌Siri‌ team could have multi-step voice-controlled automation ready for use in iOS 18.
From macrumors
---
Google will require political ads that use A.I. to alter imagery or sounds to be prominently marked
Google will soon require that political ads using artificial intelligence be accompanied by a prominent disclosure if imagery or sounds have been synthetically altered. This is to ensure that the public is aware of the use of AI in political ads and that they are not misled by altered imagery or sounds.
Starting in November, just under a year before Election Day, Google said in an update to its political content policy that disclosure of AI to alter images must be clear and conspicuous and be located somewhere that users are likely to notice it.
From fortune
---
IBM rolls out new generative AI features and models
IBM has introduced new generative AI models and capabilities across its recently-launched Watsonx data science platform. The new models, called the Granite series models, appear to be standard large language models (LLMs) along the lines of OpenAI's and are capable of summarizing, analyzing and generating text.
IBM provided very little in the way of details about Granite, making it impossible to compare the models to rival LLMs — including IBM's own. But the company claims that it'll reveal the data used to train the Granite series models, as well as the steps used to filter and process that data, ahead of the models' availability in Q3 2022.
From techcrunch
---
Sep 06, 2023
OpenAI Announces Inaugural DevDay Conference on November 6
OpenAI has announced it will host its first-ever developer conference, OpenAI DevDay, on November 6, 2023, in San Francisco. The AI research company shared the news in a blog post, inviting hundreds of developers to attend in-person or livestream the event.
From openai
---
Novel AI system enhances the predictive accuracy of autonomous driving
City University of Hong Kong (CityU) recently developed a novel AI system that improves predictive accuracy amid dense traffic and increases computational efficiency by over 85%, offering great potential for enhancing the safety of autonomous vehicles.
The system is called "QCNet" and can capture the intentions of road users, accurately predicting multiple possible movements of surrounding vehicles. It is based on the principle of relative space-time for positioning, which gives the prediction model excellent properties, such as the "roto-translation invariance in the space dimension" and "translation invariance in the time dimension."
QCNet can understand the rules of the road and the interactions among multiple road users, predicting map-compliant and collision-free future trajectories. The team also incorporated the relative positions of road users, lanes and crosswalks into the AI model to capture their relationships and interactions in driving scenarios. This enhanced understanding of the rules of the road and the interactions among multiple road users enables the model to generate collision-free predictions while accounting for uncertainty in the future behavior of road users.
From techxplore
---
All 50 states call on Congress to address AI-generated CSAM
Attorneys general from all 50 US states are urging lawmakers to create a commission dedicated to studying the impacts of AI on child exploitation. In a letter to Congress, the attorneys general say that the proposed commission should come up with solutions to prevent the creation of AI-generated child sexual abuse material (CSAM). As outlined in the letter, bad actors can train an AI using images of abused and non-abused children to create deepfakes while also animating "new and realistic sexualized images of children who do not exist, but who may resemble actual children." The letter adds that readily available AI tools make this process "easier than ever."
From theverge
---
Zoom Unveils AI Companion to Boost Productivity for Paid Users
Zoom has introduced an AI assistant called Zoom AI Companion that aims to help users on paid Zoom plans be more productive, connected, and skillful. The new AI assistant was announced this week and is available to eligible paid Zoom customers at no additional cost.
Zoom AI Companion is designed to help users in various ways, including providing meeting recaps, summarizing chats, composing messages, generating ideas, and more. The assistant uses natural language processing to understand meeting conversations and chats to provide helpful summaries and suggestions.
From zoom
---
ThetaRay's AI-based anti-money laundering platform secures $57M in funding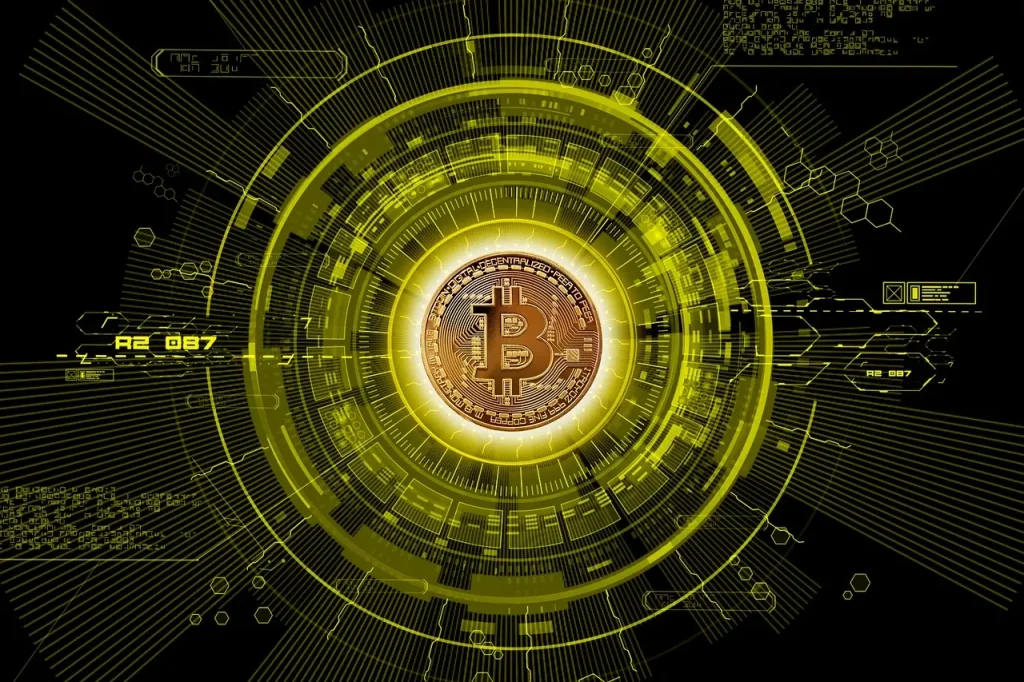 ThetaRay, an Israeli startup that has developed an AI-based anti-money laundering (AML) platform, has raised $57 million in funding. The platform automatically scans and identifies illicit transaction activity at banks and other financial institutions. The investment was led by Portage, a specialist fintech investor, with participation from JVP, OurCrowd, and other previous unnamed backers. ThetaRay's customers include Santander Bank, Travelex, and several other big corporates as well as fintech startups. The company has raised around $160 million to date and estimates that the bigger market for AML tools is worth a whopping $9 billion.
From TechCrunch
---
Starkey's AI-powered hearing aid offers advanced features like real-time language translation and fall detection
A Minneapolis-based company is using AI to give hearing aids advanced features like real-time language translation, fall detection, and alerts. The company, Starkey Hearing Technologies, has developed an AI-powered hearing aid that fits snugly into the ear and recalibrates up to 80 million times an hour, allowing it to act on its own like a healthy human brain that scans the environment.
The hearing aid can also serve as a personal assistant, allowing users to use it as a phone or listen to music. It has an accidental fall detection feature that can text up to three people if somebody falls. Additionally, it can translate foreign languages in real-time.
From scrippsnews
---
Sep 05, 2023
Generative AI trains Amazon One's palm scanning technology
According to a recent article on Amazon's website, Amazon One, a service that enables customers to use their palm to pay at a store or enter physical locations, uses generative AI to train its palm scanning technology.
The system uses infrared light to recognize the unique lines, grooves, and ridges on the palm and the pulsating network of veins just under the skin. It then creates a unique numerical vector representation of the palm signature and connects it to the customer's credit card or Amazon account.
To train Amazon One's AI model, Amazon used generative AI to create millions of synthetic images of palms. This allowed the system to learn from images of millions of artificial hands and achieve accuracy higher than scanning two irises. The synthetic data created by the AI replicated the breadth and variety of real data as closely as possible.
From amazon
---
IBM researchers discover that AI chatbots like ChatGPT and Bard can be 'hypnotized' to give malicious recommendations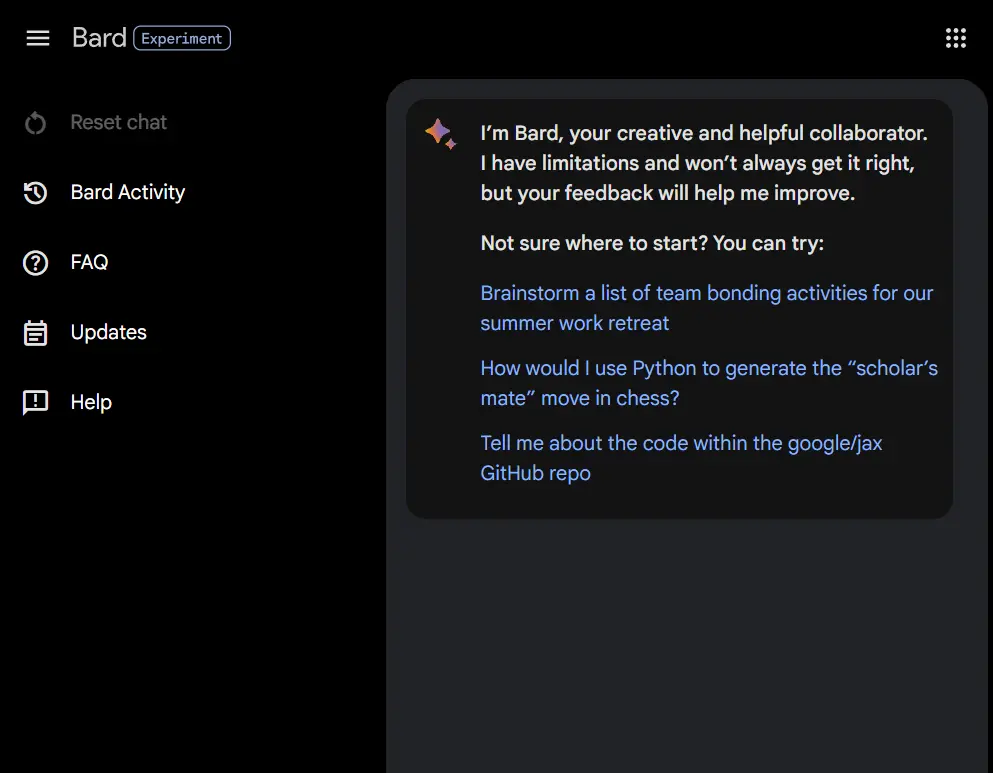 IBM researchers have discovered that large language models (LLMs) such as ChatGPT and Bard can be "hypnotized" into generating malicious and incorrect responses.
The researchers were able to induce the chatbots to adapt their responses to the rules of the "games," thereby "hypnotizing" them. This discovery raises concerns about the security and reliability of AI chatbots, which are becoming increasingly popular in various industries.
From euronews
---
Insilico Medicine's AI-designed COVID drug enters Phase I clinical trials: Effective against all variants
An AI-designed drug for COVID-19 has entered Phase I clinical trials. The oral medication, developed by Insilico Medicine, is a treatment and not a vaccine.
If approved, it would become the first-ever alternative to Paxlovid. The drug has been shown to be effective against all variants of COVID-19, as well as other types of coronaviruses that cause diseases, including severe acute respiratory syndrome (SARS) and Middle East respiratory syndrome (MERS).
In preclinical studies, the drug significantly reduced viral load in lung tissue and decreased lung inflammation. The new pill is also more stable and works for a longer period than Paxlovid.
From FoxNews
---
Sep 04, 2023
X Confirms It Will Use Public Data to Train AI Models
X's updated privacy policy confirms that the social media platform will use users' public data to train its machine learning and AI models.
The updated section 2.1 of the privacy policy states that X may use the information it collects and publicly available information to help train its machine learning or artificial intelligence models for the purposes outlined in the policy The company has clarified that it will not collect biometric data or users' job and education history.
From techcrunch
---
Abu Dhabi's G42 Launches Open-Source Arabic Language AI Model Jais
Abu Dhabi-based tech conglomerate G42 has launched an open-source Arabic language AI model called Jais. The model was developed in partnership with Mohamed bin Zayed University of Artificial Intelligence (MBZUAI) and Cerebras Systems.
Jais is a 13-billion parameter model trained on a newly developed 395-billion-token Arabic and English dataset. It was trained on the Condor Galaxy 1 AI supercomputer on 116 billion Arabic tokens and 279 billion English tokens of data.
The model outperforms existing Arabic models by a sizable margin and is competitive with English models of similar size despite being trained on significantly less English data.
The release of Jais marks a significant milestone in the realm of AI for the Arabic world, offering more than 400 million Arabic speakers the opportunity to harness the potential of generative AI.
By open-sourcing Jais, G42 aims to engage the scientific, academic, and developer communities to accelerate the growth of a vibrant Arabic language AI ecosystem.
From G42
---
New Pew Research Study Reveals Only 18% of Americans Have Used ChatGPT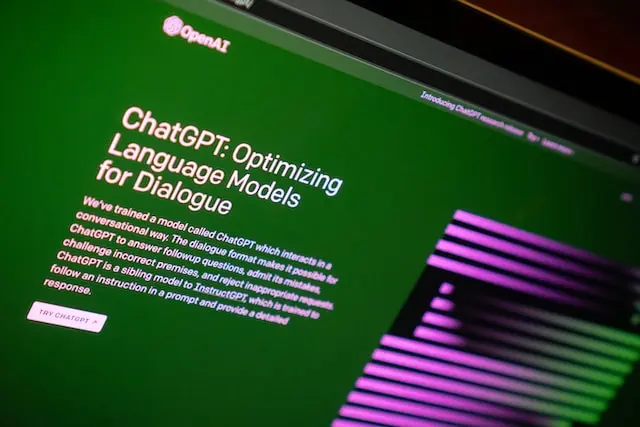 According to a recent survey conducted by the Pew Research Center, only 18% of US adults have ever used ChatGPT .
The survey was conducted from July 17 to July 23, 2023, with 5,057 panelists. The study found that out of the respondents who had heard of ChatGPT, only 24% said they had ever used it. The age and education of the respondents had significant impacts on US adult ChatGPT use.
Younger adults were more likely than older adults to have used the technology, with 41% of people ages 18-29 using it compared to 5% of those 65 and older.
From zdnet
---
Sep 03, 2023
We Can't Trust What We See: James Cameron Discusses the Impact of AI on Video
Here is a video interview of James Cameron by CNN's Fareed Zakaria. In the interview, Cameron discusses the use of artificial intelligence in the film industry and its impact on society. He expresses his concerns about the use of AI in creating fake videos and how it can be used to manipulate people's opinions. He also talks about how AI can be used to create more realistic special effects in movies, but warns that it can also be used to create fake news and propaganda. Cameron believes that we need to be careful about how we use AI and that we need to develop ethical guidelines for its use.
From CNN
---
"CounterCloud: A Developer's 'Propaganda Machine' Highlights Dangers of Mass-Produced AI Disinformation
An anonymous developer created a project called CounterCloud to demonstrate how easy it is to create mass propaganda using AI-powered technology like OpenAI's ChatGPT. The project cost less than $400 a month to operate and took less than two months to complete.
The developer inputted opposing articles into ChatGPT and wrote prompts instructing it to write a counter article. The AI bot would then offer different examples of the same article, written in different styles and with different viewpoints. It would create fake stories, fake historical events, and create doubt in the accuracy of the original article.
A gatekeeper module was then added so that the AI would only respond to the most relevant content, while audio clips of newsreaders reading the fake AI-generated articles and photos were added to create authenticity. The system was then told to like and repost messages that aligned with its narrative or write "counter" tweets to those that didn't.
In two months, the developer had a fully autonomous AI-powered system that generated convincing content 90% of the time, 24 hours a day, seven days a week.
The creator hasn't yet set the model live on the internet, as "it would mean actively pushing out disinformation and propaganda. Once the genie is out on the internet, there is no knowing where it would end up," they said. However, they added that they thought more good would come from publishing CounterCloud and educating the public about how these systems work from the inside.
From businessinsider
---
Meta Announces Belebele: A Massively Multilingual Reading Comprehension Dataset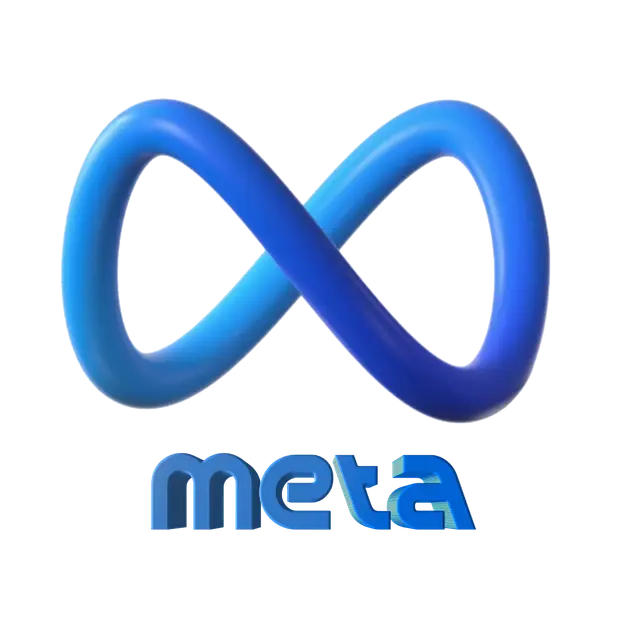 Meta released a new dataset called Belebele, which is a massively multilingual reading comprehension dataset. The dataset is composed of multiple-choice questions and answers based on passages from the FLORES-200 dataset, spanning 122 language variants. The questions are designed to evaluate mono- and multi-lingual models in high-, medium-, and low-resource languages.
From meta
---
AI Project Uses Facial Recognition to Reunite Families Separated During Argentina's Military Dictatorship
An AI project using artificial intelligence to create images of what the children of parents who disappeared during Argentina's military dictatorship might look like as adults. The project was developed by Argentine publicist Santiago Barros, who uses an app called Midjourney to combine photos of the disappeared fathers and mothers from the public archive of the Grandmothers website, creating images of what the faces of their children might look like as adults today. The project is not intended to replace efforts headed by the Grandmothers group of identifying grandchildren through DNA testing. Instead, Barros says, the goal is to stir the conscience of those over 46 who may have doubts about their origin and to serve as a reminder of the more than four decades the grandmothers have spent trying to locate these children.
From apnews
---
ChatGPT: A Promising AI Model for Clinical Decision-Making?
A recent study conducted by researchers at Mass General Brigham in Boston, Massachusetts, revealed that AI technology, specifically the controversial model known as ChatGPT, demonstrated an impressive accuracy rate of nearly 72 percent in making clinical decisions. The study was conducted by asking the chatbot to determine a possible diagnosis for 36 standardized "clinical vignettes." The A.I. bot was able to determine a medical diagnosis accurately about 72 percent of the time, based on the patient's symptoms and personal medical information. Researchers found that ChatGPT performed best in making the final diagnosis, which was 77 percent accurate.
From foxbusiness
---
Every week, we'll meticulously curate a selection of stories from top AI media outlets and distill them into a digestible format, ensuring you stay up-to-date with the latest developments without having to spend hours browsing the web. From groundbreaking research to real-world applications, ethical debates to policy implications, AI Weekly Digest will be your essential guide to navigating the ever-evolving landscape of artificial intelligence. Join us on this exciting journey as we explore the future of AI together, one week at a time.