Welcome back to AI Weekly Digest #28, your go-to resource for the most important artificial intelligence news and events from Week 43 of 2023.
As an AI enthusiast, staying informed about the rapid advancements in the field is crucial for both personal and professional growth. Our mission is to bring you a concise and comprehensive roundup of the latest breakthroughs, innovations, and discussions shaping the world of AI.
Oct 27, 2023
Google invests $2B in Anthropic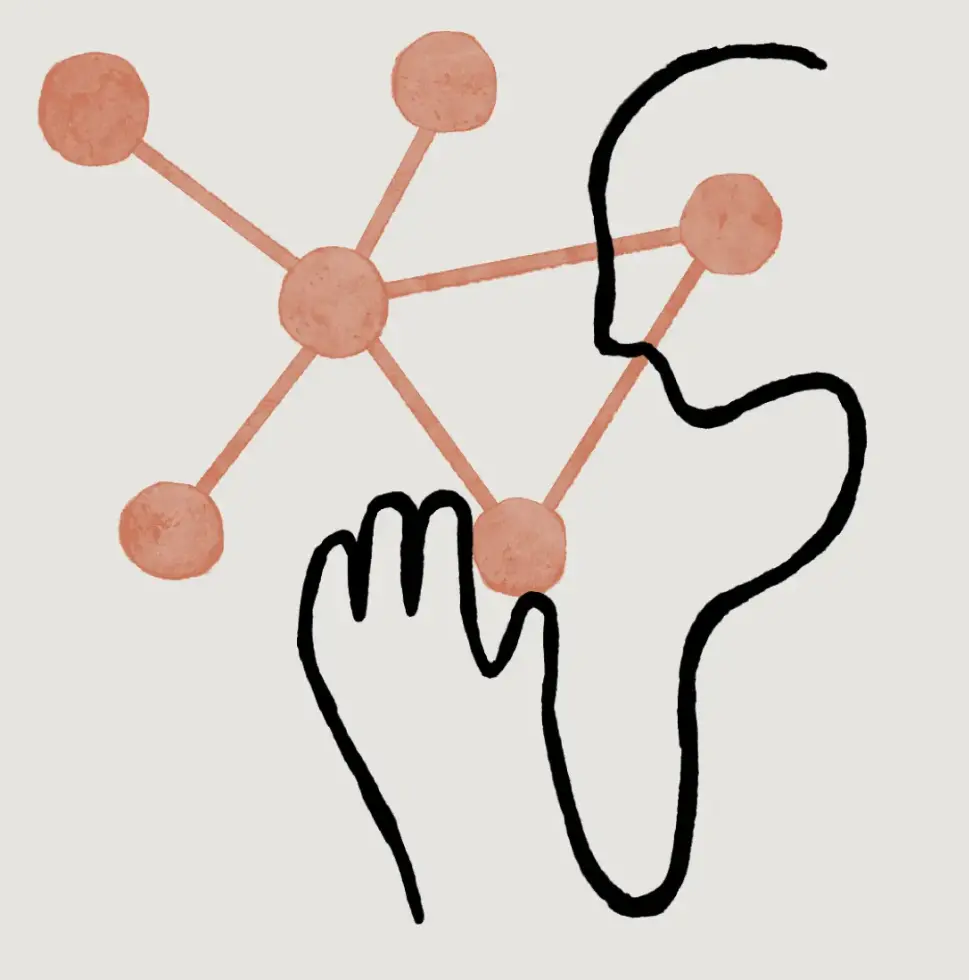 Google has reportedly invested $2 billion in Anthropic, an AI startup that specializes in large language models (LLMs). This investment comes as part of a developing proxy war between rival companies with a limited number of champions to back. The funding deal reportedly involves $500 million upfront and up to $1.5 billion later, though it is unclear what, if any, timing or conditions are involved.
From decrypt
---
OpenAI builds Preparedness team to tackle catastrophic risks in AI
OpenAI has announced that it is developing its approach to catastrophic risk preparedness, including building a Preparedness team and launching a challenge. The company is taking seriously the full spectrum of safety risks related to AI, from the systems we have today to the furthest reaches of superintelligence.
From OpenAI
---
Google Maps is introducing new updates, including AI-powered features that make it easier to search and explore.
Now, when you search for something like "animal latte art," you will find photo results of what you are looking for. The results that are shown to you are based on the analysis of photos shared by users on Google Maps thanks to AI and advanced image recognition models. By showing you these images, Google wants to make it easier for you to discover new spots that carry exactly what you're looking for.
Google is also making it easier for users to explore their surroundings and get to their destinations with a slew of new updates for Maps, including a few AI-powered features. For instance, if you have some free time and don't exactly know what you're looking for, you will soon start to see better-organized search results about things near you
The enhanced navigation interface will soon reflect your surrounding more accurately. For instance, you will see more realistic buildings to better orient yourself when driving downtown. In addition to updated colors through the map, you will now see improved lane details when driving on the highway, which will be useful in instances where you have to quickly cross multiple lanes to catch your exit.
From TechCrunch
---
Oct 26, 2023
Shutterstock's new AI-powered tools let you transform real photos with ease
Shutterstock has announced a new set of AI-powered tools that allow users to edit its library of images. The tools include Magic Brush, which lets you tweak an image by brushing over an area and "describing what you want to add, replace or erase."
Additionally, Shutterstock is rolling out a "smart" resizing feature that will automatically change an image's shape to match your required dimensions, along with an AI-powered background removal tool.
Shutterstock notes that it will compensate artists "if their images are licensed after editing." However, it adds that "AI-generated or edited content" will not be eligible for licensing on the site "to further ensure the protection of contributor IP and proper compensation of artists."
From msn
---
Oct 25, 2023
OpenAI announced Chris Meserole As The Executive Director Of The Frontier Model Forum
From OpenAI
---
Researchers Unveil Vulnerabilities in Watermarking AI-Generated Content
Researchers from Nanyang Technological University, Chongqing University, and Zhejiang University have discovered vulnerabilities in watermarking AI-generated content (AIGC).
The researchers found that attackers could easily remove and forge watermarks on AIGC using two strategies. The first strategy involves collecting data from a target AIGC service, purifying the collected data using an open-source denoising model, and then training a generative adversarial network (GAN) to remove or forge the watermark. The second strategy involves using a GAN to generate images that are similar to the original AIGC but without the watermark.
The researchers' work highlights the vulnerabilities of watermarking as a means to prevent the undesired and unattributed dissemination of AIGC ¹. Their findings suggest that watermarking may not be an effective method for regulating the use of AIGC.
From techxplore
---
White House to Unveil Sweeping Executive Order on Artificial Intelligence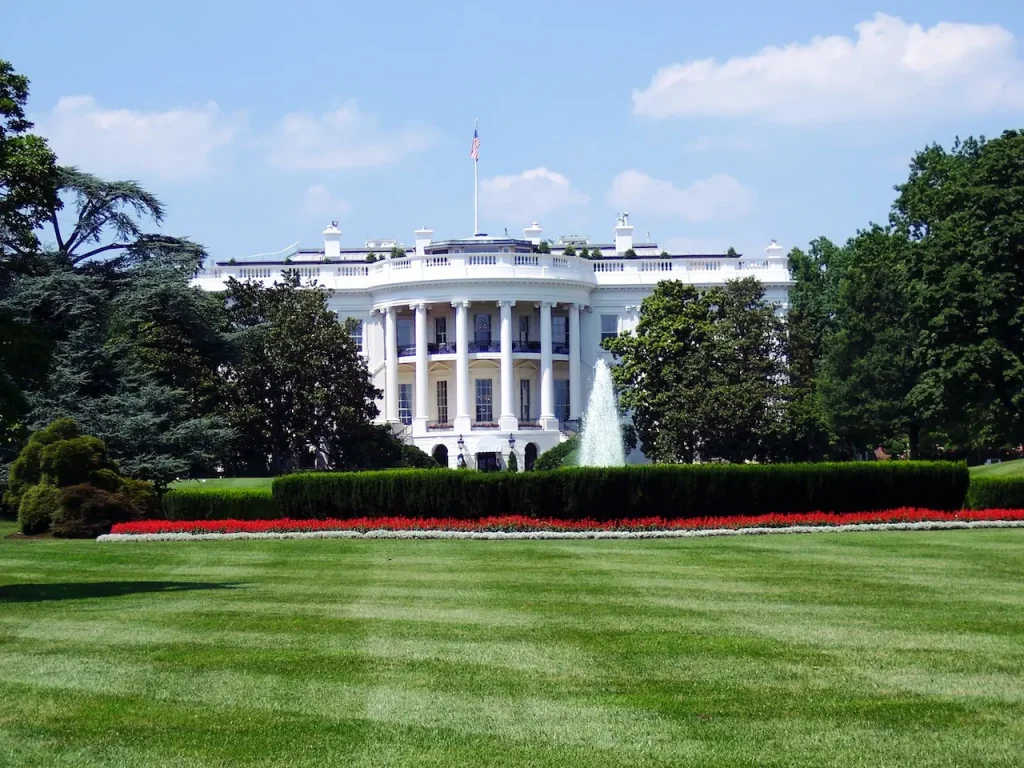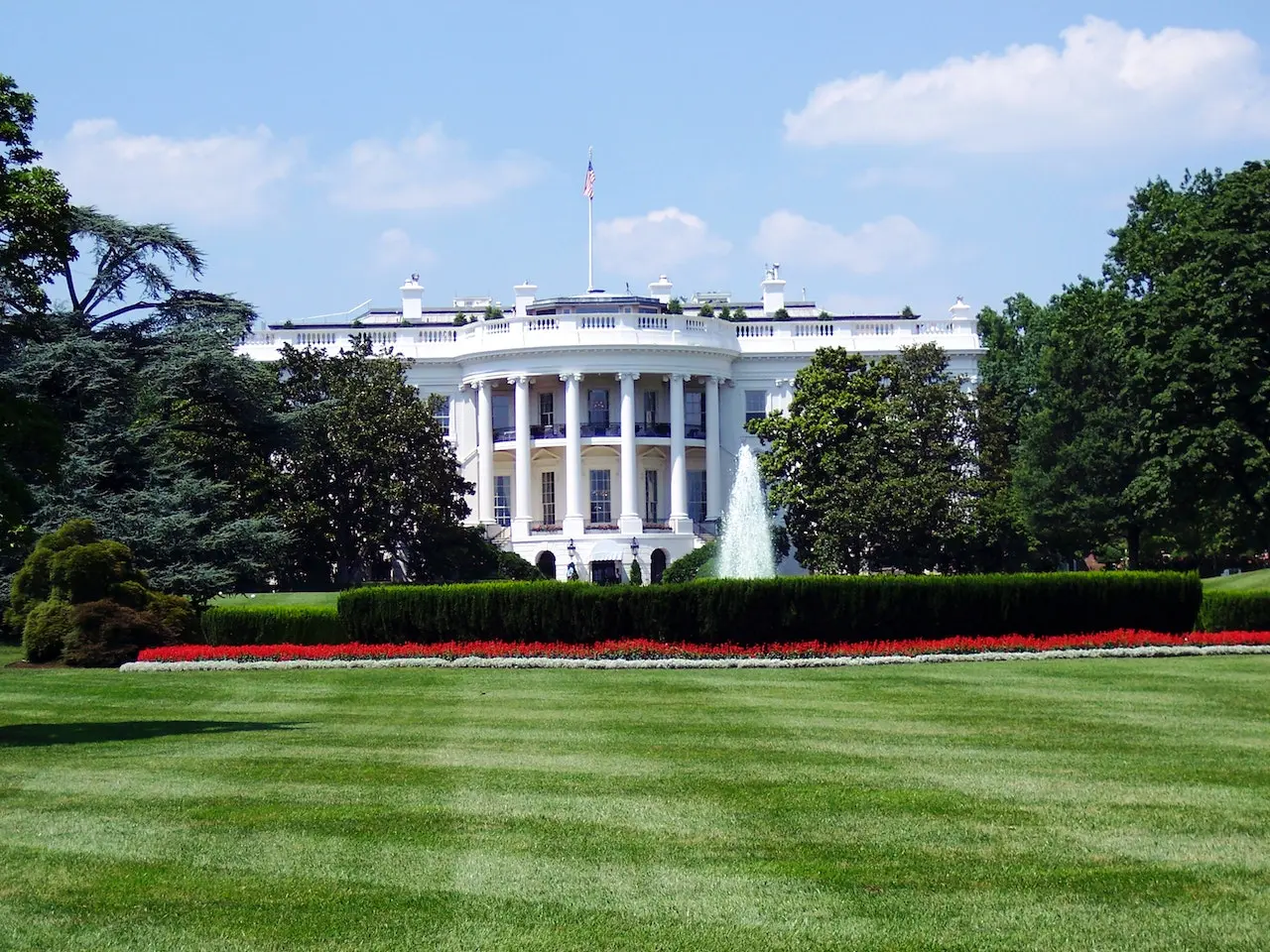 The White House is expected to unveil a new executive order on artificial intelligence (AI) on Monday, October 30th. The order is expected to be broad in scope and will use the federal government's purchasing power to enforce requirements on AI models before government agencies can use them. The order will also ease barriers to immigration for highly-skilled workers, with the aim of boosting the United States' technological edge.
This executive order is a significant step towards regulating the evolving technology of AI, which has sparked both fear and hype around the world. It will require federal government agencies, including the Defense Department, Energy Department, and intelligence agencies, to run assessments to determine how they might incorporate AI into their work, with a focus on bolstering national cyber defenses.
From washingtonpost
---
Amazon Launches Generative AI Tool for Advertisers to Enhance Product Images
Amazon has launched a new AI image generation tool that allows advertisers to enhance their product images by generating custom backgrounds based on product descriptions and themes. The tool is currently in beta testing phase with selected advertisers, but Amazon plans to expand its availability in the future.
This new generative AI tool is designed to remove creative barriers and enable brands to produce lifestyle imagery that helps improve their ads' performance. For example, an advertiser may have standalone images of their product against a white background, like a toaster. When that same toaster is placed in a lifestyle context—on a kitchen counter, next to a croissant—in a mobile Sponsored Brands ad, click-through rates can be 40% higher compared to ads with standard product images.
From theverge
---
Neural Network Outperforms Chatbot in Generalizing Language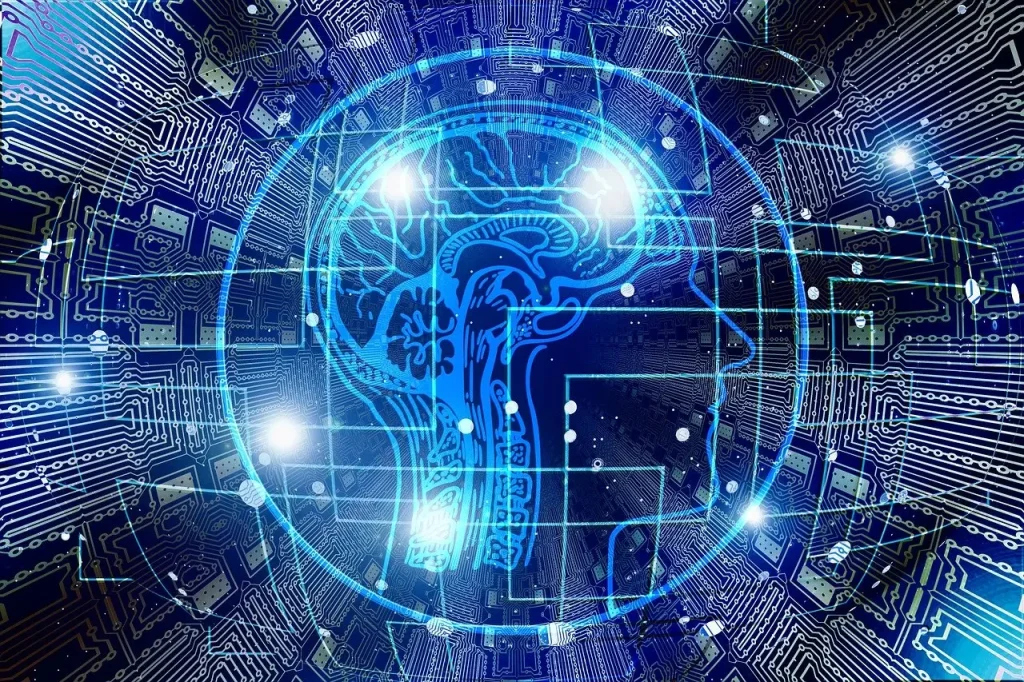 A team of researchers has developed a neural network that can generalize language in a way that is similar to humans ¹. The neural network was able to outperform the chatbot ChatGPT in quickly incorporating new words into its vocabulary, which is a key aspect of human intelligence.
The researchers found that the neural network performed as well as humans in folding newly learned words into an existing vocabulary and using them in fresh contexts, which is known as systematic generalization. This breakthrough could lead to machines that interact with people more naturally than even the best AI systems today.
From nature
---
Airbnb Deploys AI to Block 'High Risk' Halloween Party Bookings
Airbnb is deploying an AI-driven anti-party system across the US and Canada to help reduce the risk of disruptive and unauthorized parties over the Halloween weekend.
The system utilizes AI and machine learning to identify potentially higher-risk one-night and two-night booking attempts for entire home listings and prevent those bookings from being made.
The technology looks at hundreds of signals relating to the booking attempt that could indicate a higher risk for a disruptive or unauthorized party incident, including the length of the trip, the distance to the listing, and whether the booking is last-minute.
From fox13news
---
Lenovo and NVIDIA Announce Hybrid AI Solutions to Help Enterprises Quickly Adopt Generative AI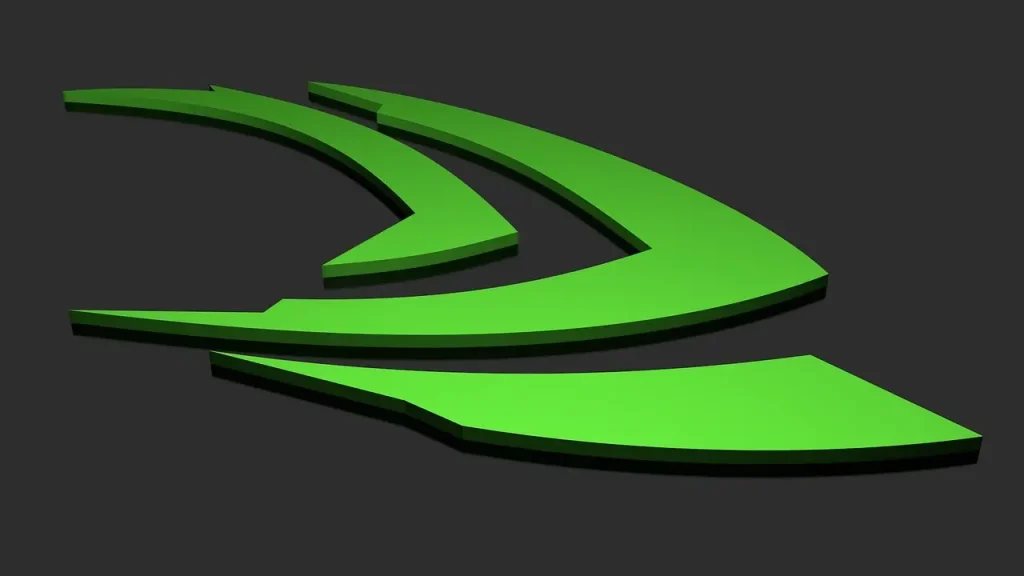 Lenovo and NVIDIA have announced new hybrid AI solutions that will help enterprises quickly adopt generative AI. The solutions include accelerated systems, AI software, and expert services to build and deploy domain-specific AI models with ease.
The new Lenovo AI Professional Services Practice will support these solutions. Enterprises can use a hybrid cloud approach to build their custom AI models using NVIDIA AI Foundations cloud service and then run them with on-prem Lenovo systems powered by NVIDIA's latest hardware and software designed for generative AI.
The offerings were described by Lenovo Chairman and CEO Yuanqing Yang and NVIDIA founder and CEO Jensen Huang at the annual global Lenovo Tech World keynote held in Austin, Texas. The companies aim to bring the power of generative AI to every enterprise, enabling them to use tailored generative AI applications to drive innovation and transformation across any industry.
From businesswire
---
Oct 24, 2023
AI-Generated Child Sexual Abuse Images: A Growing Threat to Online Safety
A new report by the UK-based Internet Watch Foundation warns that the proliferation of child sexual abuse images on the internet could become much worse if something is not done to put controls on artificial intelligence tools that generate deepfake photos.
The report highlights that computer-generated child sexual abuse images made with AI tools are starting to proliferate on the internet and are so realistic that they can be indistinguishable from photographs depicting actual children.
The report also exposes a dark side of the race to build generative AI systems that enable users to describe in words what they want to produce and have the system spit it out.
The watchdog group's chief technology officer, Dan Sexton, said that IWF analysts discovered faces of famous children online as well as a "massive demand for the creation of more images of children who've already been abused, possibly years ago". "They're taking existing real content and using that to create new content of these victims," he said. "That is just incredibly shocking" .
The report calls for governments and technology providers to act quickly before a flood of AI-generated images of child sexual abuse overwhelms law enforcement investigators and vastly expands the pool of potential victims.
The watchdog group has urged technology companies to develop tools that can detect deepfakes and other forms of synthetic media. The report also recommends that governments should work with tech companies to develop new laws and regulations to combat this issue.
From fortune
---
Google's AI-Powered Search Ads: A New Era in Advertising?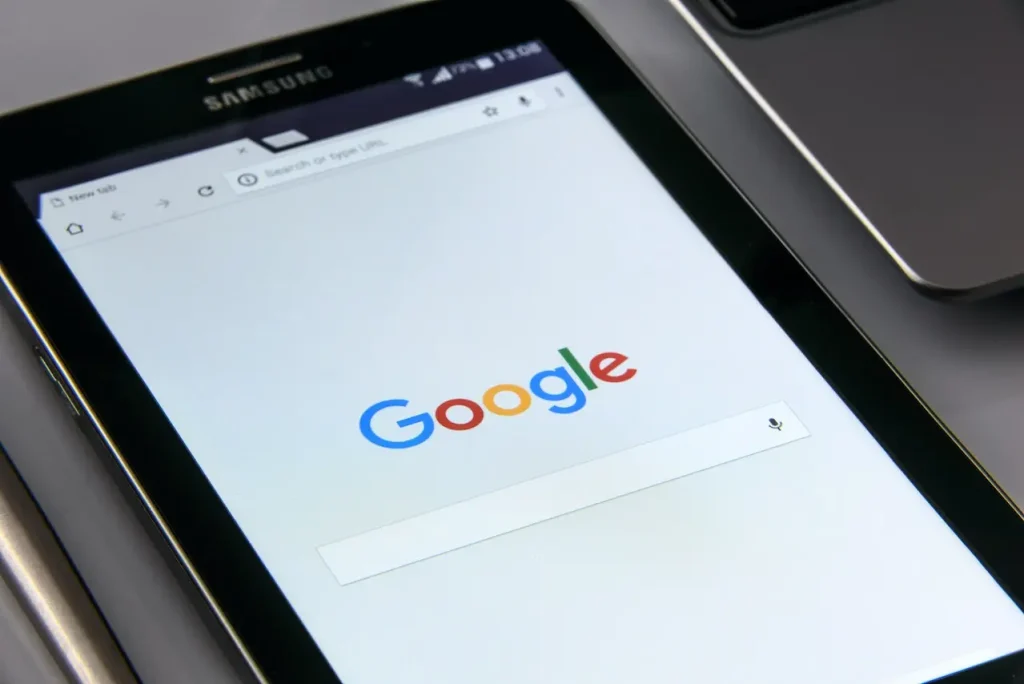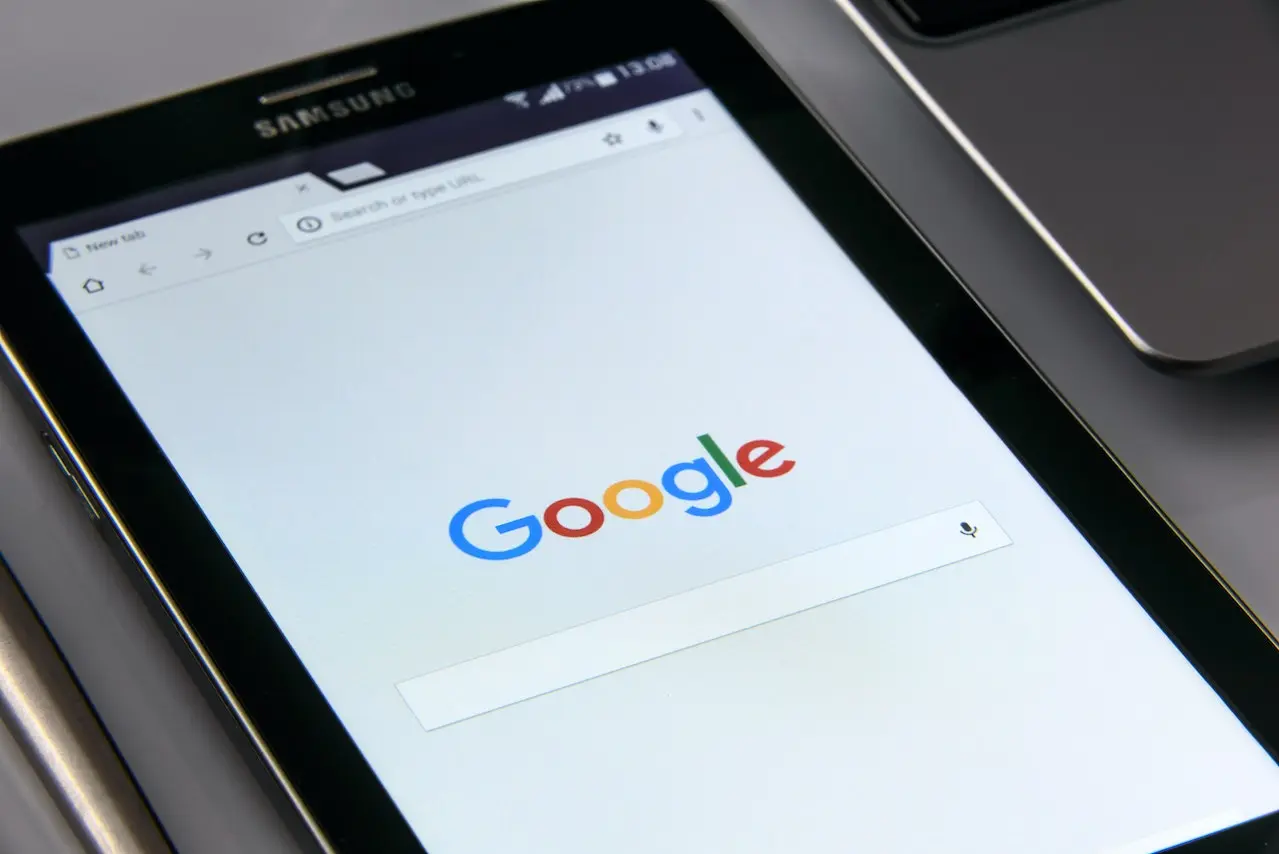 Google's parent company Alphabet has announced that it is planning to fill its AI searches with ads. The company's Search business earned $44 billion, an 11 percent jump year over year. Google's focus on AI has been a major investment, and the company is now looking to infuse AI into as many products as possible. The Search Generative Experience (SGE), Google's AI-powered search tool, is still only available on an opt-in basis. However, Google has already started experimenting with new ad formats that are native to the way SGE works. The company is also ensuring that advertisers still have the opportunity to reach potential customers along their search journeys.
From theverge
---
Cal Fire's Fire Detection AI: A Game-Changer in Wildfire Prevention
Cal Fire's fire detection AI has been named one of the best inventions of the year by TIME magazine. The AI tool was developed by ALERTCalifornia, the California Department of Forestry and Fire Protection (CAL FIRE), and Digital Path. The tool uses actionable, real-time data to improve firefighting capabilities and reduce watch fatigue.
When the AI spots a potential fire on ALERTCalifornia's network of more than 1,050 cameras, it alerts firefighters and provides a percentage of certainty and estimated location for the incident 1. If the incident is confirmed by trained watchstanders, firefighters respond quickly to extinguish the fire at the incipient phase. The camera network also provides real-time data to quickly scale fire resources, help evacuations through enhanced situational awareness, and monitor fire behavior.
From cbsnews
---
Hassabis Calls for Urgent Action on AI Safety
Demis Hassabis, CEO of Google's AI unit DeepMind, warns that risks from artificial intelligence should be treated as seriously as climate change. He suggests establishing an international scientific body like the IPCC to research AI risks.
While AI could bring great benefits in medicine and science, Hassabis acknowledges existential concerns around artificial general intelligence. Though super-intelligent systems are far off, the path is clear so discussions must start now. Hassabis supports UK plans to host an AI safety summit and says regulatory lessons can be drawn from institutions like the IAEA.
From theguardian
---
AI in Action: How Government Decisions Are Shaped by Algorithms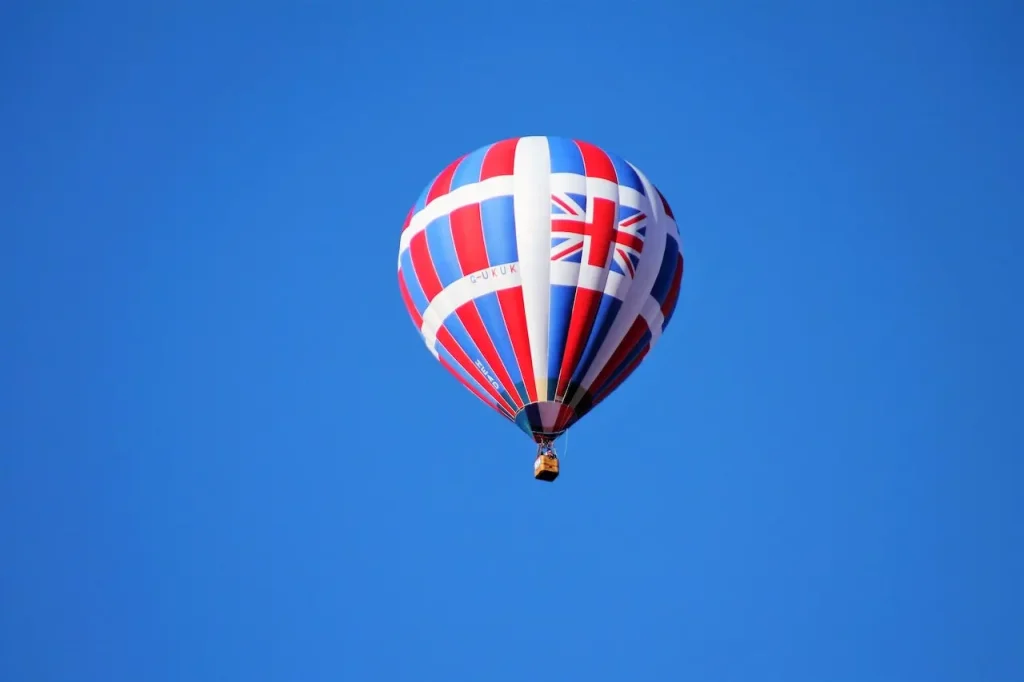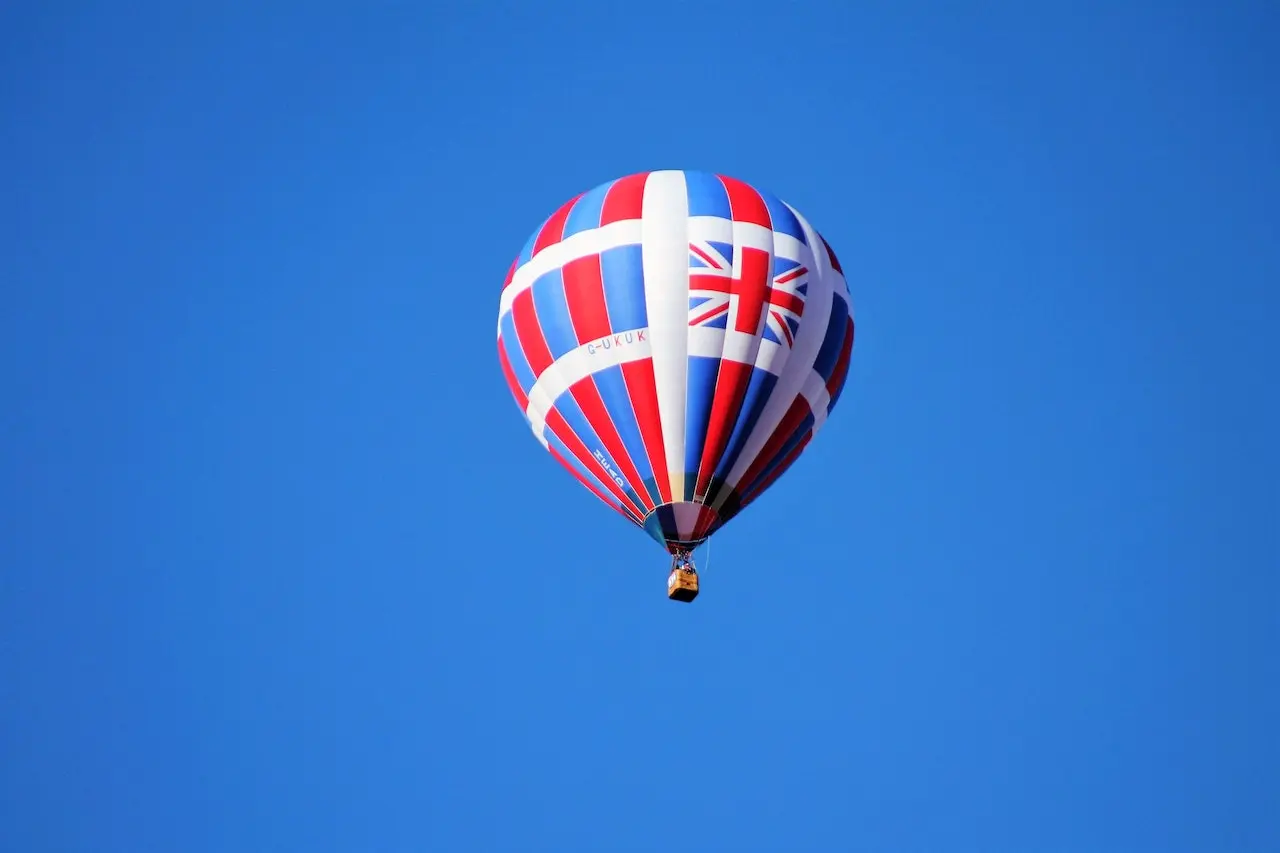 In a groundbreaking revelation, government officials in the UK are harnessing the power of artificial intelligence (AI) to make critical decisions. From approving marriage licenses to determining who qualifies for benefits, AI algorithms are now woven into the fabric of governance. An investigation has shed light on this transformative shift, revealing that civil servants across at least eight Whitehall departments and several police forces rely on AI to navigate complex issues related to welfare, immigration, and criminal justice.
The Department for Work and Pensions (DWP) employs an algorithm to detect potential benefit fraud, while the Metropolitan Police's facial recognition tool has faced scrutiny for its differential accuracy in recognizing black versus white faces. Additionally, the Home Office's algorithm for detecting sham marriages disproportionately targets certain nationalities.
From independent
---
Oct 23, 2023
OpenAI CEO, Sam Altman, highlights the shift towards Artificial General Intelligence (AGI), emphasizing a future where AI models prioritize reasoning over extensive data. The transformative journey from GPT-3 to GPT-4 exhibits a narrowing gap between machine and human capabilities, stirring philosophical and ethical dialogues within the AI community. Altman envisages a symbiotic future between humans and AGI, despite varying opinions on the potential risks associated with this evolution​​.
From decrypt
---
Anthropic tests AI rules for the people, by the people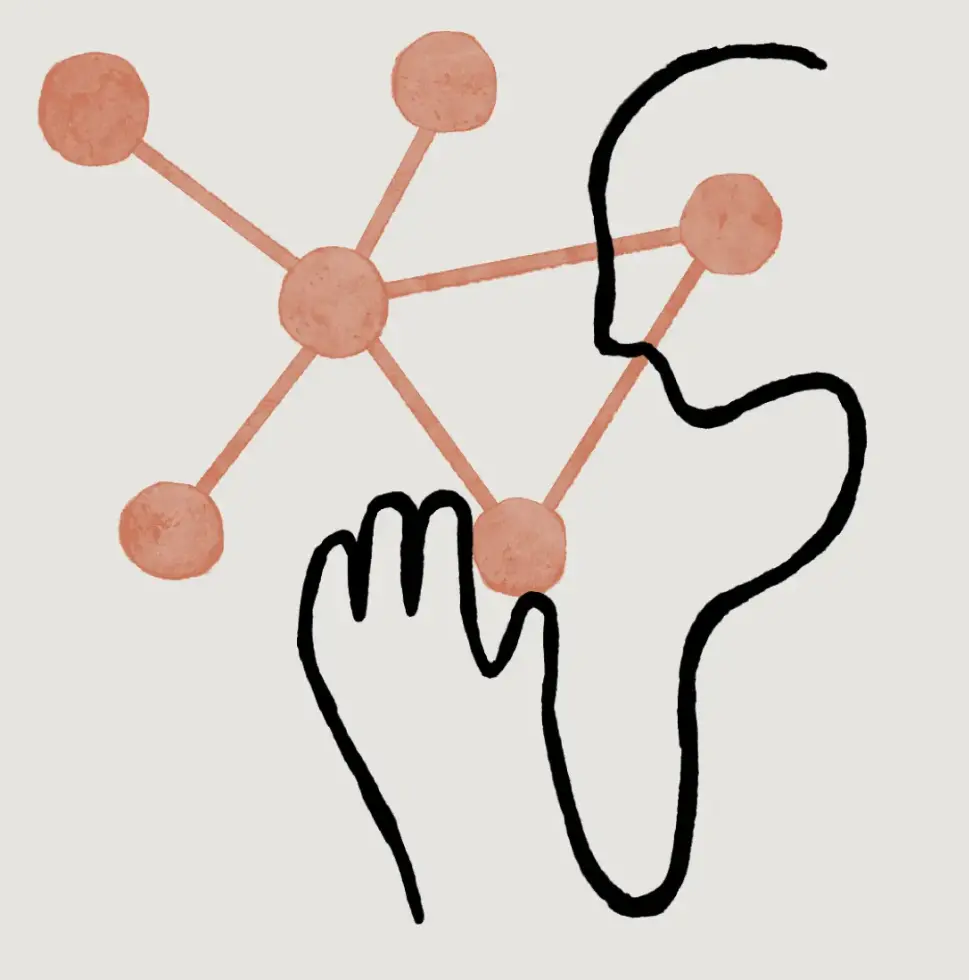 In a groundbreaking move, Amazon-backed Anthropic is pioneering a new approach to responsible AI. They're drafting a constitution for their large language models, and here's why it matters: AI's influence is vast, and its biases can perpetuate inequalities. Anthropic aims to change that.
Anthropic surveyed 1,000 Americans, seeking their input on AI values and guardrails.
The public's responses were distilled into 75 principles, which were then compared to Anthropic's existing set of 58 principles.
Surprisingly, there was only a 50% overlap between the two sets, highlighting the gap between Silicon Valley insiders and the wider population.
When tested on a small version of their chatbot model, the public "constitution" proved less biased across various social categories.
From axios
---
Effortless Efficiency: Microsoft Leaders Unlock the Power of AI Prompts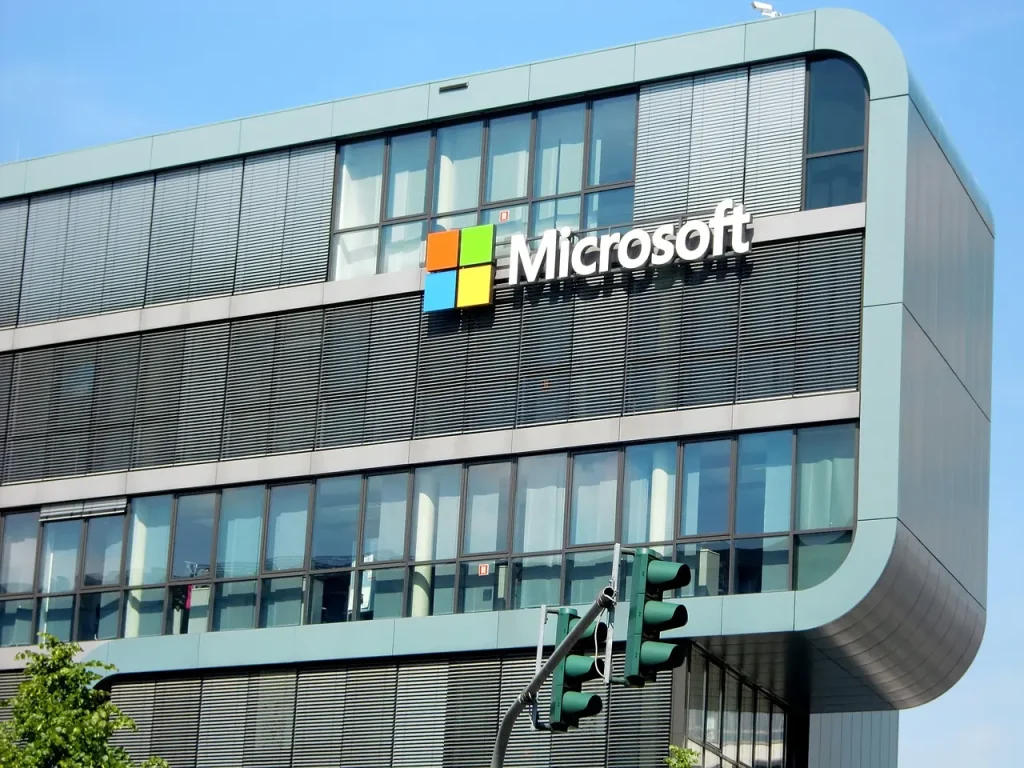 In a riveting discussion, 11 Microsoft leaders share how AI prompts amplify their daily productivity and creativity. Through various practical examples, they unveil how simple conversational cues to AI like Copilot in Outlook and Sales Copilot significantly streamline tasks ranging from email summarization, document retrieval, to even code generation for non-programmers.
From Microsoft
---
Oct 22, 2023
Apple's iPhone 16 Pro Aims to Catch Up in the AI Race
Apple, known for its innovation, has been lagging behind in the AI arena. While Google's Pixel 8 and Pixel 8 Pro have surged ahead, Apple's iPhone 15 and 15 Pro have struggled to keep pace. However, recent developments hint at a comeback. Apple is quietly building resources to enhance its AI capabilities.
The company's in-house project, "Apple GPT," based on large language models (LLM), could soon power Siri and Messages. But the real question remains: Can Apple balance AI advancements with user privacy? Meanwhile, supply chain whispers suggest that the iPhone 16 Pro will be equipped with both cloud-based and on-device AI support. The race is on, and Apple aims to reclaim its AI crown.
From forbes
---
Bridging Virtual and Reality: Meta AI Unveils Habitat 3.0
Meta AI introduces Habitat 3.0, a high-caliber simulator fostering human-robot collaboration in realistic home settings. It excels in training AI agents for everyday tasks, alongside humans, enhancing efficiency in chores. Additionally, it presents the Habitat Synthetic Scenes Dataset (HSSD-200) for superior navigation training and a HomeRobot platform for executing open vocabulary tasks in various environments, marking significant strides towards seamlessly integrating socially intelligent robots into our daily lives.
From meta
---
Eureka Unleashed: NVIDIA's Groundbreaking AI Agent Augments Robot Learning, Perfecting Complex Tasks
NVIDIA's Eureka, an innovative AI agent, autonomously crafts reward algorithms, enhancing robot learning for complex tasks like rapid pen-spinning. Leveraging GPT-4 and generative AI, Eureka devises reward programs, which notably outshine human-written ones, achieving over 50% average performance improvement. The agent facilitates efficient training through GPU-accelerated simulation, showcasing a promising stride toward mastering dexterous robot control and generating physically realistic animations.
From Nvidia
---
Researchers Unveil AI Tool for Identifying Supernovas
Scientists have achieved a significant milestone by creating an artificial intelligence (AI) tool capable of identifying and confirming supernovas. Traditionally, the process involved both human and machine efforts, but now, for the first time, an international team led by Northwestern University has developed an AI system called the Bright Transient Survey Bot (BTSbot).
This robot autonomously detects, classifies, and communicates with telescopes to confirm supernova discoveries. By automating these steps, scientists can focus on deeper examinations of supernovas and their origins, contributing to our understanding of the universe's beginnings.
From voanews
---
Every week, we'll meticulously curate a selection of stories from top AI media outlets and distill them into a digestible format, ensuring you stay up-to-date with the latest developments without having to spend hours browsing the web. From groundbreaking research to real-world applications, ethical debates to policy implications, AI Weekly Digest will be your essential guide to navigating the ever-evolving landscape of artificial intelligence. Join us on this exciting journey as we explore the future of AI together, one week at a time.