Welcome back to AI Weekly Digest #26, your go-to resource for the most important artificial intelligence news and events from Week 41 of 2023.
As an AI enthusiast, staying informed about the rapid advancements in the field is crucial for both personal and professional growth. Our mission is to bring you a concise and comprehensive roundup of the latest breakthroughs, innovations, and discussions shaping the world of AI.
Oct 13, 2023
Polymathic AI: The AI Model That Could Revolutionize Scientific Discovery
An international team of scientists, including researchers from the University of Cambridge, have launched a new research collaboration called Polymathic AI that will leverage the same technology behind ChatGPT to build an AI-powered tool for scientific discovery. The team's AI will learn from numerical data and physics simulations from across scientific fields to aid scientists in modeling everything from supergiant stars to the Earth's climate.
The team launched the initiative earlier this week, alongside the publication of a series of related papers on the arXiv open access repository. The researchers believe that Polymathic AI can show commonalities and connections between different fields that might have been missed, allowing researchers to build on existing knowledge and make new discoveries.
From techxplore
---
Sturgeon: The AI Model That Could Revolutionize Brain Tumor Diagnosis in Real Time
Researchers from the Oncode Institute, Center for Molecular Medicine, Princess Máxima Center for Pediatric Oncology, and the Department of Neurosurgery at Amsterdam University Medical Centers have introduced a new AI model called Sturgeon that diagnoses central nervous system tumors rapidly. The model uses nanopore sequencing to quickly diagnose tumors and achieved 90% accuracy in early testing.
The researchers believe that machine-learned diagnosis based on low-cost intraoperative sequencing can assist neurosurgical decision-making, potentially preventing neurological comorbidity and avoiding additional surgeries. The study is highly innovative and could change how surgeons approach the diagnosis and removal of tumors.
From decrypt
---
Cyberpunk 2077 Developer CD Projekt Used AI to Replace Deceased Voice Actor With Family's Permission
The developers of Cyberpunk 2077, CD Projekt, used AI to replace the voice actor Miłogost Reczek in the game following his passing in 2021. Reczek was best known for voicing the characters Vesemir and Thaler in The Witcher games, along with the Polish dub of Homer Simpson in The Simpsons Movie.
The developers used a combination of AI and a new voice actor to record new lines for Viktor Vektor, a character in the game's expansion, Phantom Liberty. They then used voice-cloning software Respeecher to change the dialogue so it sounded like Reczek.
This was done with permission from Reczek's family, and allowed the developers to keep his performance in the game and pay tribute to his wonderful work as Viktor Vektor.
From ign
---
Oct 12, 2023
SGE: Revolutionizing Search with Generative AI Imagery
Google recently announced some exciting upgrades coming to its Search engine – new AI-powered features that can help you generate images and text drafts right within your searches. With these latest capabilities, Google Search aims to provide users with enhanced inspiration and productivity.
From Google
---
Google to Defend Generative AI Users from Copyright Claims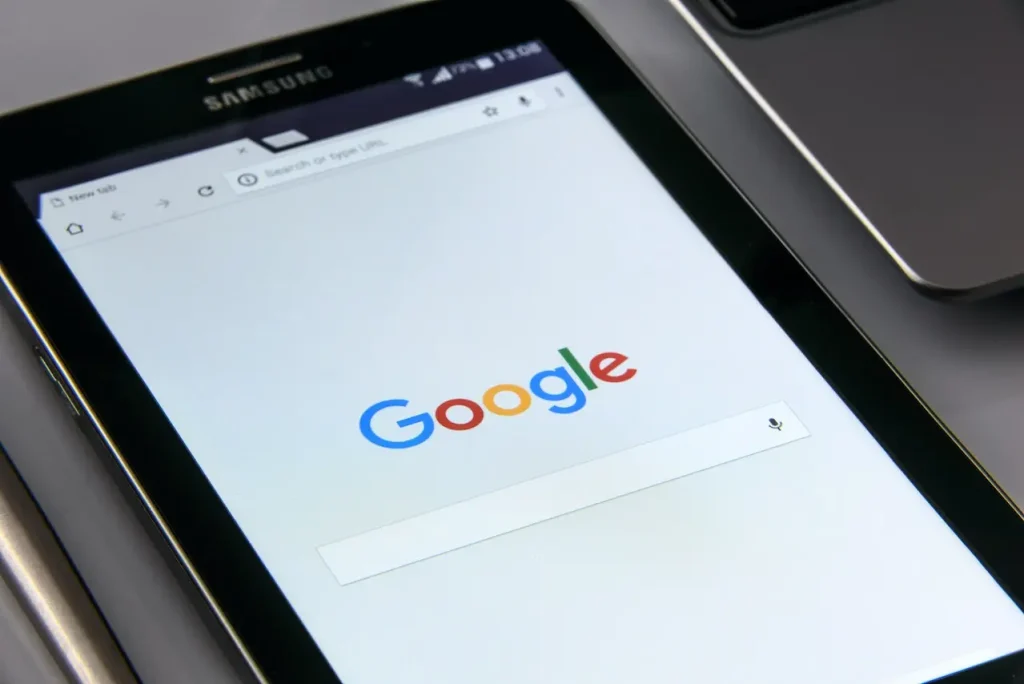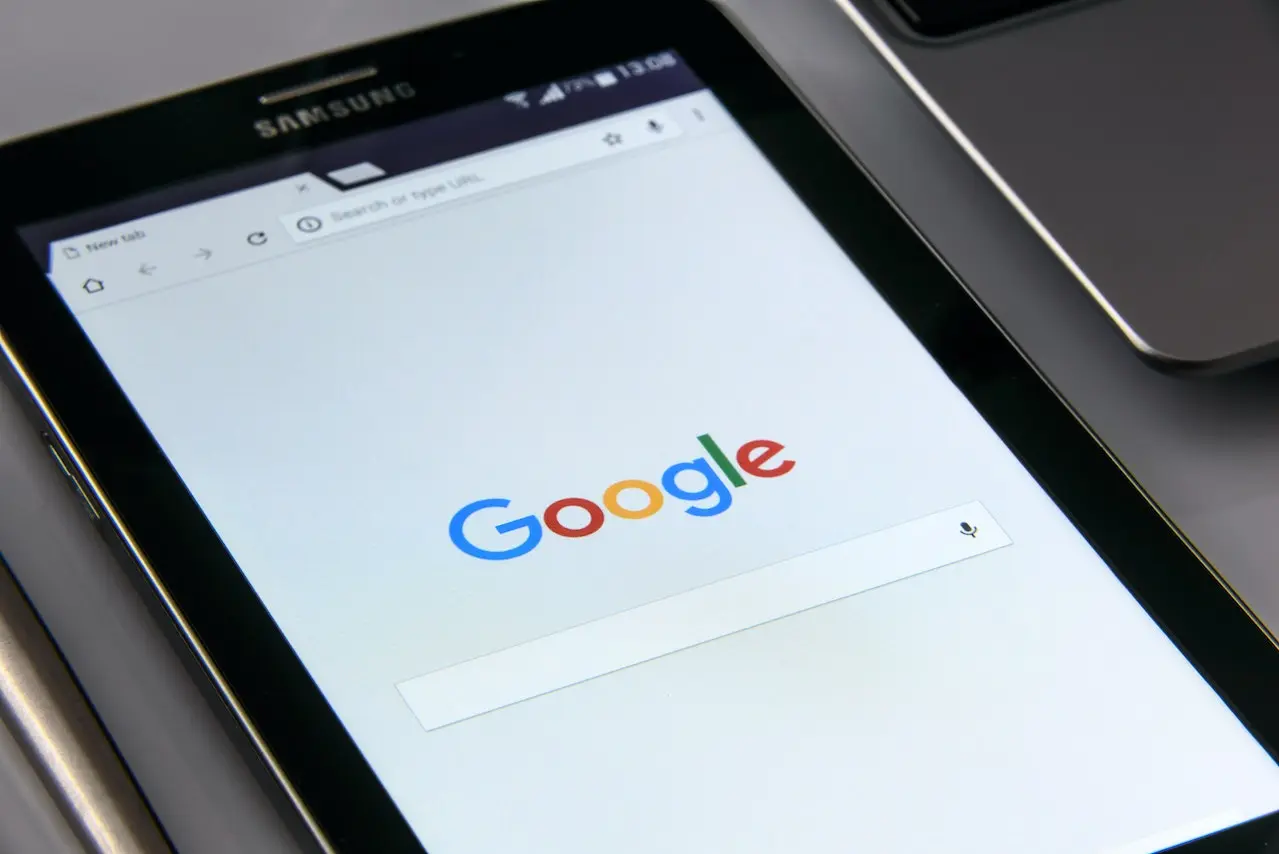 Google has announced that it will defend users of its generative artificial intelligence (AI) systems in the Google Cloud and Workspace platforms if they are accused of intellectual property violations. This move follows similar pledges made by other major technology companies like Microsoft and Adobe.
The company's new policy applies to software, including its Vertex AI development platform and Duet AI system, which generates text and images in Google Workspace and Cloud programs. The indemnity does not apply if users "intentionally create or use generated output to infringe the rights of others".
The new wave of lawsuits over generative AI has generally targeted the companies that own the systems, including Google, and not individual end users. AI defendants have said that the use of training data scraped from the internet to train their systems qualifies as fair use under U.S. copyright law.
From reuters
EVEscape: The AI Tool That Predicts Virus Mutations
A new artificial intelligence tool called EVEscape, developed by researchers at Harvard Medical School and the University of Oxford, can predict viral variants and identify the most dangerous ones.
The tool has two elements: a model of evolutionary sequences that predicts changes that can occur to a virus, and detailed biological and structural information about the virus. Together, they allow EVEscape to make predictions about the variants most likely to occur as the virus evolves.
In a study published in Nature, the researchers show that had it been deployed at the start of the COVID-19 pandemic, EVEscape would have predicted the most frequent mutations and identified the most concerning variants for SARS-CoV-2. The tool also made accurate predictions about other viruses, including HIV and influenza.
The researchers are now using EVEscape to look ahead at SARS-CoV-2 and predict future variants of concern; every two weeks, they release a ranking of new variants. Eventually, this information could help scientists develop more effective vaccines and therapies. The team is also broadening the work to include more viruses.
From harvard
---
Say Goodbye to Fuzzy Videos and GIFs with Adobe's New AI-Powered Upscaling Tool
Adobe has developed an experimental AI-powered upscaling tool called "Project Res-Up" that can greatly improve the quality of low-resolution GIFs and video footage¹. The tool uses diffusion-based upsampling technology, a class of generative AI that generates new data based on the data it's trained on, to increase video resolution while simultaneously improving sharpness and detail.
From theverge
---
Oct 11, 2023
Character.AI has just taken conversational AI to the next level with the launch of their highly anticipated group chat feature. This groundbreaking new capability, which rolled out to Character.AI+ subscribers on October 11th, allows users to interact with multiple AI characters and friends together in the same conversation for the first time ever.
In a Character Group Chat, you can add both public and private AI characters to a group conversation, and invite human friends as well. This creates an imaginative space where both AI characters and people can engage in collaborative, open-ended interactions in real-time.
From c.ai
---
Poe Subscription Is Now Available On Android
---
Oct 10, 2023
At the recent Adobe MAX conference, Firefly unveiled significant upgrades, including the new Firefly Image 2 model, which substantially improves image quality, control, and generation speed. Users can now easily toggle between Image 1 and 2 to compare the enhancements.
From Adobe
---
Microsoft Launches Skills in Viva: A Revolutionary AI-Powered Service for Managing Workforce Skills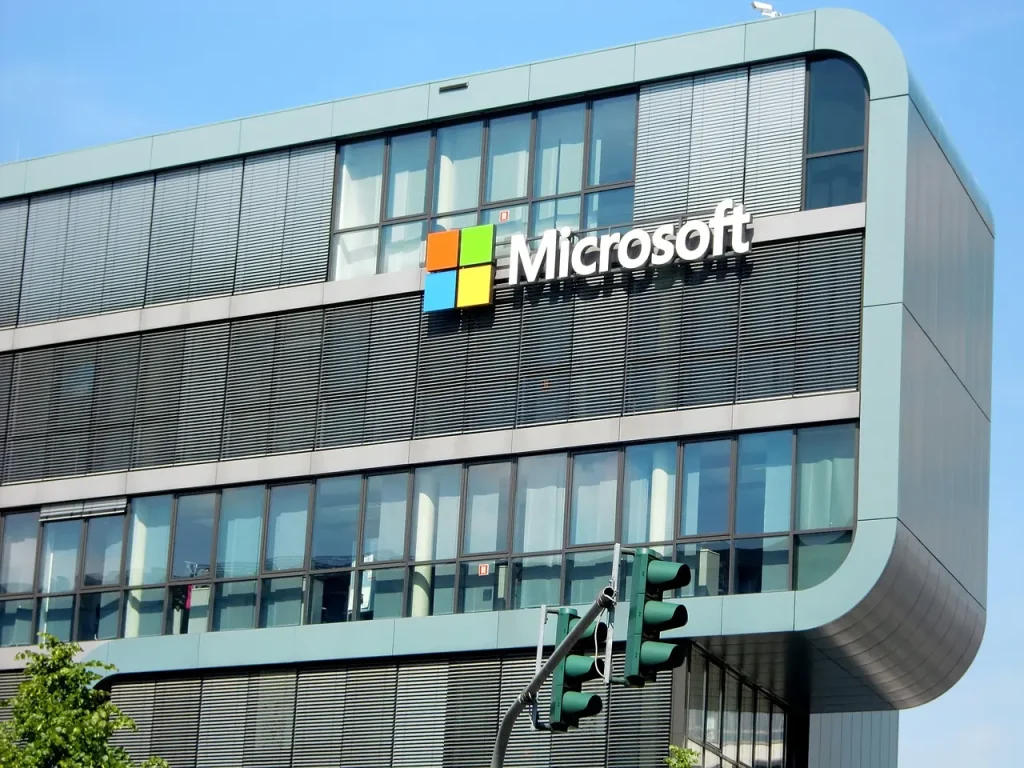 Microsoft has launched a new AI-powered service called "Skills in Viva" that can help organizations understand workforce skills and gaps, and deliver personalized skills-based experiences throughout Microsoft 365 and Viva applications for employees, business leaders, and HR.
The service leverages the combined power of the Microsoft Graph and skills from the LinkedIn Skills Graph to intelligently infer an employee's skills profile, providing Viva customers with an improved understanding of current workforce skills.
By utilizing AI-powered skills technology, HR and business leaders can focus on strategic priorities, and improve business outcomes while growing and empowering the workforce.
From Microsoft
---
Microsoft Fabric and Azure AI: New Tools for Unlocking Healthcare Insights
Microsoft has announced new AI tools that can help healthcare organizations unlock insights and improve patient and clinician experiences. The new products, called Microsoft Fabric and Azure AI, can combine data from sources such as electronic health records, images, lab systems, medical devices, and claims systems so organizations can standardize it and access it in the same place. This can help eliminate the "time-consuming" process of searching through these sources one by one, so medical providers can focus on care.
From cnbc
---
HistoAge: A Revolutionary AI Tool for Predicting Brain Aging and Neurodegeneration
According to a recent article on Neuroscience News, researchers have developed an algorithm called "HistoAge" that predicts age at death and helps unravel the mysteries of brain aging and neurodegenerative disorders.
By analyzing nearly 700 digitized hippocampal sections from elderly brain donors, the tool forecasts age with striking accuracy and identifies regions susceptible to age-related changes.
Remarkably, HistoAge demonstrated a potent correlation with cognitive impairment and Alzheimer's-type abnormalities, providing a reliable metric for exploring neurodegenerative progression.
The HistoAge algorithm predicts age at death with an average accuracy of within 5.45 years by analyzing the cellular composition of human brain tissue specimens¹. HistoAge-based age acceleration shows strong associations with cognitive impairment, cerebrovascular disease, and Alzheimer's-type protein aggregation, outpacing current age acceleration measures like DNA methylation.
From neurosciencenews
---
HLTH 2023: Bringing AI to Health Responsibly – Google Leaders Discuss Transformative Power of AI for Health
Google Health is taking part in HLTH 2023, a major industry event that brings together more than 10,000 people from across the industry to look at how we can build a healthier future for everyone, together. The event will focus on the transformative power of AI for health and how it can be used responsibly.
Google leaders will take the stage to discuss how AI can advance the health of people on a global scale, from supporting scientific breakthroughs to solving everyday problems for clinicians and people. The article also highlights Google's efforts to improve the health of billions of people globally through partnerships with other companies and organizations.
From Google
---
TabbyML Raises $3.2 Million to Develop Open-Source Code Generator for Customizable AI Assistants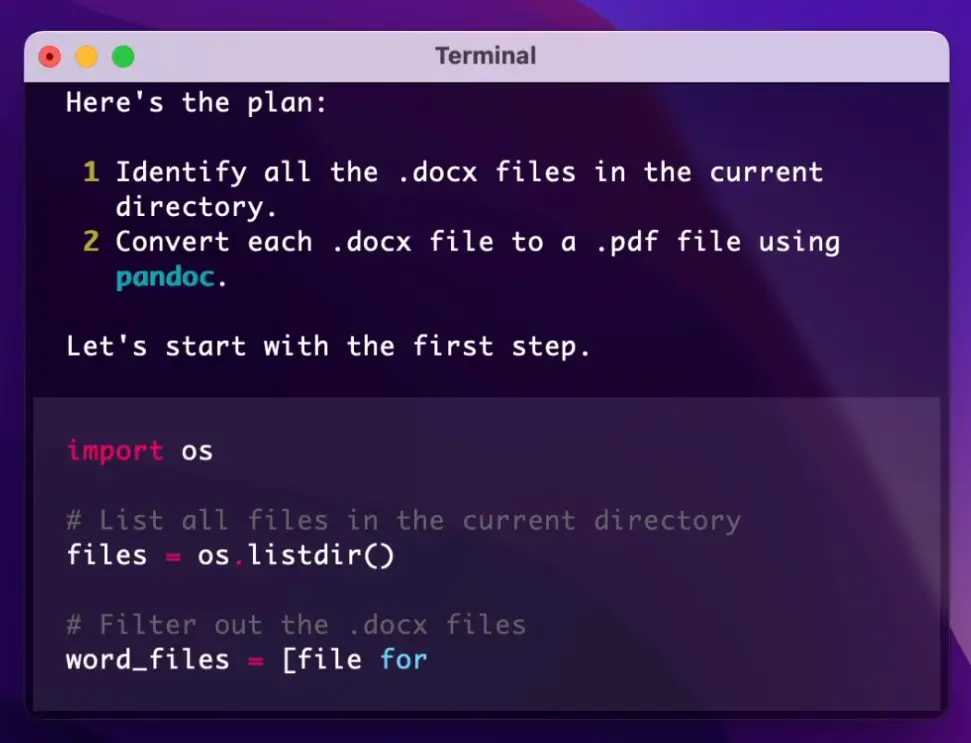 TabbyML, an open-source code generator developed by two ex-Googlers, has raised $3.2 million in seed funding to work on its open-source code generator. The startup aims to create AI assistants that help humans write computer code.
Unlike GitHub Copilot, which is a self-hosted coding assistant, TabbyML is highly customizable and can be tailored to meet the specific needs of companies. The startup's co-founder believes that all companies will have some sort of customization demand in software development in the future.
The acquisition comes as Nvidia has built a powerful advantage in the AI chip market through the software it makes and the software developer ecosystem.
From techcrunch
---
AMD Acquires AI Software Startup Nod.ai to Bolster Software Capabilities and Compete with Nvidia
AMD has announced its plans to acquire an AI software startup called Nod.ai in an effort to bolster its software capabilities and catch up with rival chipmaker Nvidia. The acquisition is part of AMD's strategy to invest heavily in the critical software necessary for the company's advanced AI chips. Nod.ai's technology enables companies to deploy AI models that are tuned for AMD's chips more easily.
The acquisition comes as Nvidia has built a powerful advantage in the AI chip market through the software it makes and the software developer ecosystem. Earlier this year, AMD created an AI group that will house the Nod.ai acquisition and plans to continue expanding the team with 300 additional hires this year, and more in 2024.
From yahoo
---
Nvidia Cancels Israel AI Summit Over Safety Concerns Amid Rising Tensions in the Region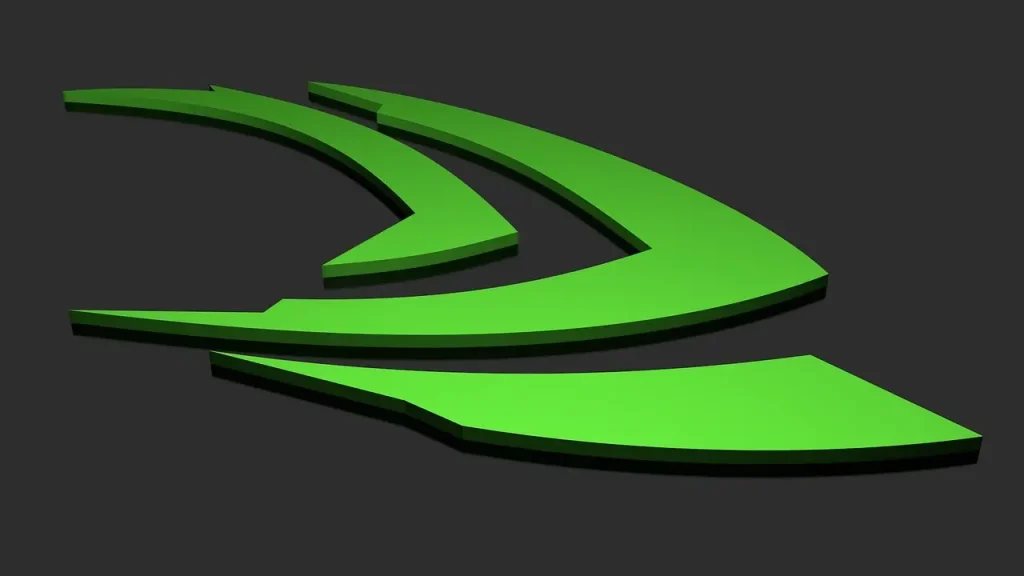 According to Nvidia, the two-day AI Summit in Tel Aviv, Israel, which was scheduled to run from October 15-16, has been cancelled due to safety concerns. The event was expected to attract thousands of researchers, developers, and businesspeople³. The cancellation comes amid rising tensions in the region and a recent attack by Hamas on Israel. Nvidia CEO Jensen Huang was scheduled to give a keynote speech at the event.
From tomshardware
---
Oct 09, 2023
ChatGPT's mobile app hit record $4.58M in revenue last month, but growth is slowing
ChatGPT's mobile app has hit a record $4.58 million in revenue last month, which is a great achievement. However, the growth rate of the app has started to slow down, with revenue growth dropping from 31% in July and 39% in August to 20% in September. This could be an indication that ChatGPT is nearing saturation in terms of how many mobile users are willing to pay for the upgraded ChatGPT+ subscription service.
From techcrunch
---
EU mulls more restrictive regulations for large AI models
The European Union is considering imposing more stringent regulations on large AI models. According to a report by Coin Telegraph, the EU is concerned about the potential risks posed by large AI models, which can be used to create deepfakes and other malicious content. The proposed regulations would require companies to disclose information about their AI models and how they are trained, as well as provide access to the source code.
The EU is also considering imposing fines on companies that violate these regulations. The move comes amid growing concerns about the impact of AI on society and the need for greater transparency and accountability in the development of these technologies.
From cointelegraph
---
Keep Your Paws Off My Voice: Voice Actors Worry Generative AI Will Steal Their Livelihoods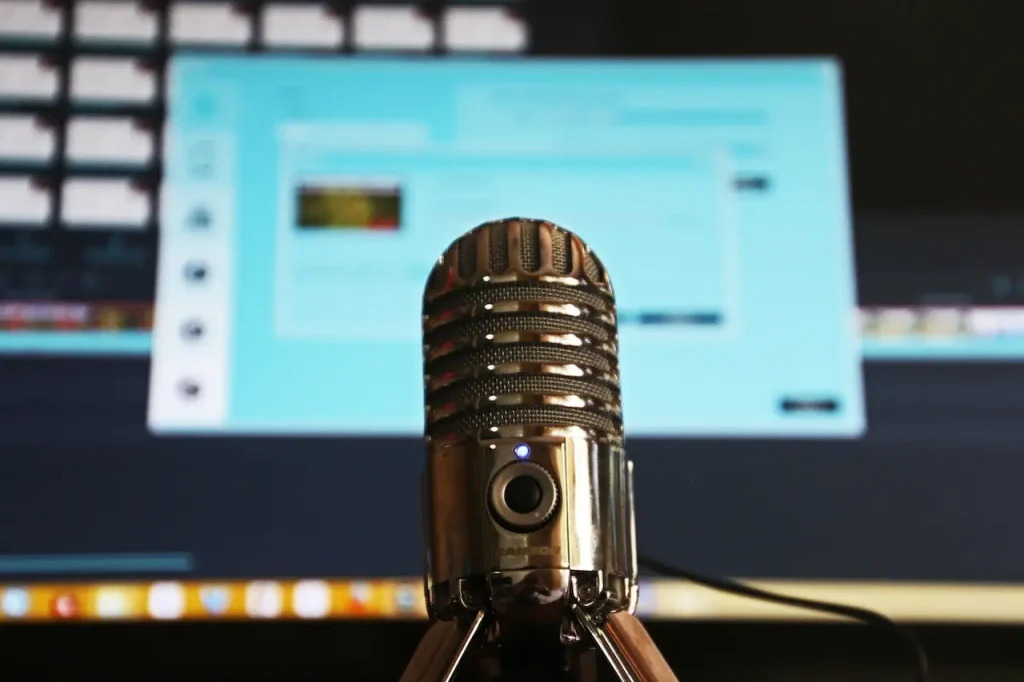 The rise of generative AI has led to concerns among voice actors that their jobs may be at risk. As AI technology advances, it is becoming increasingly possible to create synthetic voices that sound like real people. This has led to fears that voice actors may be replaced by machines, leading to a loss of jobs and livelihoods.
However, some experts argue that AI-generated voices will never be able to replace the human touch and creativity that voice actors bring to their work. They believe that while AI can be used to create realistic-sounding voices, it cannot replicate the nuances and emotions that make human voices so compelling.
From forbes
Godfather of AI tells '60 Minutes' he fears the technology could one day take over humanity
In an interview with '60 Minutes', Yoshua Bengio, a computer scientist and one of the pioneers of AI, expressed his concerns about the potential dangers of AI. He stated that while AI has the potential to bring about positive changes in society, it could also be used to create autonomous weapons and pose a threat to humanity. Bengio called for more research into the ethical implications of AI and urged governments to regulate its development.
From yahoo
---
Oct 08, 2023
Altana Launches Next-Gen Atlas to Map and Analyze Global Supply Chain Using AI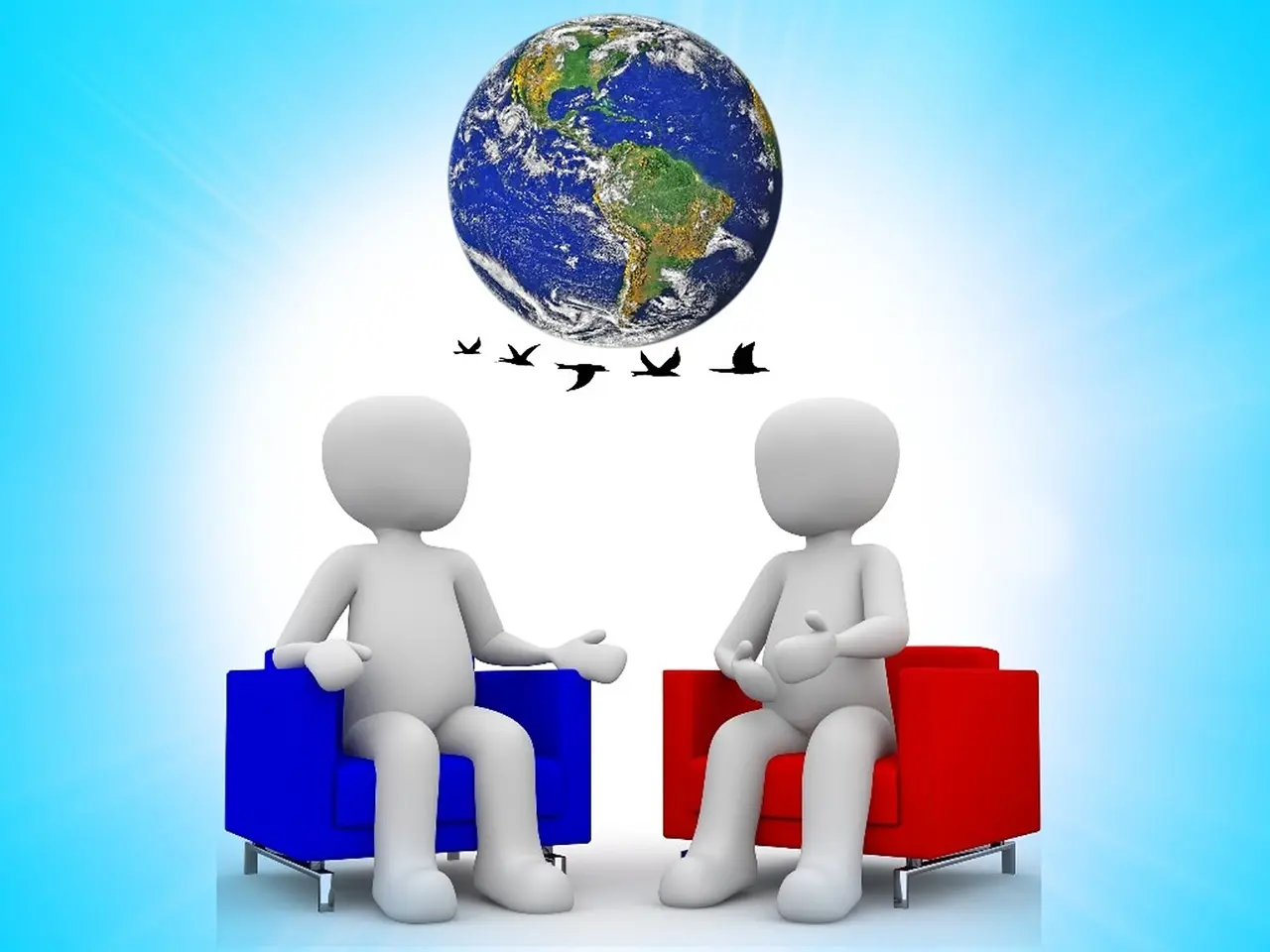 Altana, an AI startup, has launched its next-generation Atlas, which provides a dynamic map of the global supply chain for businesses, governments, and logistics firms looking to monitor the supply chain.
The Atlas uses AI to map the global supply chain from the bottom up to help companies and public sector entities comply and enforce trade laws, root out forced labor, and mitigate risk.
From foxbusiness
---
The Future of AI Gadgets: Humane AI Pin, Pixel 8, and Assassin's Creed
The article discusses the latest AI gadgets that are being developed by various companies. The gadgets include the Humane AI Pin, Pixel 8, and Assassin's Creed. The Humane AI Pin is a device that can be worn on clothing and is designed to help people with social anxiety. It uses AI to analyze social interactions and provide feedback to the wearer. Pixel 8 is a new smartwatch that has more battery life, sensors, and Fitbit software than its predecessor. Assassin's Creed is a popular video game series that uses AI to create more realistic environments and characters.
From theverge
---
BBC lays out principles for AI-powered journalism while blocking OpenAI data scraping
The BBC has laid out principles it plans to follow as it evaluates the use of generative AI, including for research and production of journalism, archival, and "personalized experiences". The broadcaster believes that the technology provides opportunities to deliver "more value to our audiences and society".
The three guiding principles are that the BBC will always act in the public's best interests, prioritize talent and creativity by respecting the rights of artists, and be open and transparent about AI-made output.
The BBC said it will work with tech companies, other media organizations, and regulators to safely develop generative AI and focus on maintaining trust in the news industry.
However, as the BBC determines how to use generative AI best, it also blocked web crawlers from OpenAI and Common Crawl from accessing BBC websites. This move is aimed at safeguarding the interests of license fee payers by preventing the use of BBC data without permission for training AI models.
From theverge
---
UNESCO and Netherlands design AI supervision project for the EU
The United Nations Educational, Scientific and Cultural Organization (UNESCO) and the Dutch government have launched a new project called "Supervising AI by Competent Authorities" to create a framework for the ethical supervision of artificial intelligence (AI) in the European Union (EU).
The project will gather data on how European countries supervise AI to develop best practices and recommendations, and create training sessions. The project has financial support via the European Commission's Technical Support Instrument (TSI).
Gabriela Ramos, the assistant director-general for social and human science at UNESCO, said that this discussion is not technological but societal. "We are talking about the kind of world we want to live in. To shape the technological development of AI, we need effective governance frameworks underpinned by the ethical and moral values we all hold dear." The information gathered will assist in creating future training sessions to improve "institutional capacity" on the topic.
This move comes after the European Union's AI Act was passed in parliament in June 2023, which is a comprehensive set of rules for AI development within the EU. The bill was proposed by the European Commission in April, and after parliament overwhelmingly voted in its favor, member states will hold negotiations with the parliament to finalize details.
From cointelegraph
---
DALL-E 3 Is Now Available In ChatGPT
From ScriptByAI
---
Every week, we'll meticulously curate a selection of stories from top AI media outlets and distill them into a digestible format, ensuring you stay up-to-date with the latest developments without having to spend hours browsing the web. From groundbreaking research to real-world applications, ethical debates to policy implications, AI Weekly Digest will be your essential guide to navigating the ever-evolving landscape of artificial intelligence. Join us on this exciting journey as we explore the future of AI together, one week at a time.