Welcome back to AI Weekly Digest #27, your go-to resource for the most important artificial intelligence news and events from Week 42 of 2023.
As an AI enthusiast, staying informed about the rapid advancements in the field is crucial for both personal and professional growth. Our mission is to bring you a concise and comprehensive roundup of the latest breakthroughs, innovations, and discussions shaping the world of AI.
Oct 20, 2023
IBM's NorthPole Chip: Mind-Blowing AI Speed and Efficiency
IBM's latest brain-inspired computer chip, the NorthPole processor, is poised to revolutionize artificial intelligence (AI). By seamlessly integrating memory and processing, this chip eliminates the need for frequent external memory access. The result? Lightning-fast image recognition and substantial energy savings.
Imagine running AI tasks 22 times faster while consuming only one-fifth of the energy compared to state-of-the-art chips. NorthPole's design, inspired by white-matter connections in the human cerebral cortex, breaks free from the Von Neumann bottleneck that has long plagued computer architectures. Get ready for a new era of efficient AI!
From nature
---
Mark Zuckerberg shows off Meta's new AI Ray-Bans, using it to braid daughter's hair
In a delightful display of tech-meets-family-life, Meta's chief, Mark Zuckerberg, recently showcased the company's cutting-edge AI-powered Ray-Ban smart glasses.
In an Instagram video, Zuckerberg deftly braids his daughter's hair with the assistance of the AI embedded within these stylish shades. The interaction is both heartwarming and futuristic—Zuckerberg simply asks, "Hey Meta, how can I make a braid?" and the smart glasses guide him step-by-step. He even captures the moment with a photo and captions it, "Finally learned to braid. Thanks, Meta AI."
These smart glasses, developed in collaboration with Ray-Ban, offer more than just hairstyling tips; they bridge the gap between our virtual and real worlds. Priced at £299 or $299, they come with improved cameras, a lighter design, and features like livestreaming.
Plus, privacy-conscious updates ensure that others know when they're being recorded. So if you're ready to weave some tech magic into your daily life, these AI Ray-Bans might just be your next must-have accessory!
From instagram
---
Oct 19, 2023
OpenAI debates when to release its AI-generated image detector
OpenAI is currently debating when to release its AI-generated image detector. The tool is designed to determine whether an image was made with DALL-E 3, OpenAI's generative AI art model, or not. While the classifier tool's accuracy is "really good," it hasn't met OpenAI's threshold for quality yet.
From techcrunch
---
Midjourney launches its first mobile app, Niji Journey
Midjourney, a bootstrapped startup that offers a popular text-to-image AI generator from its own foundation model, has launched its first mobile app called Niji Journey ¹. The app is available for download on both Google Play and Apple App Stores for free with in-app purchases. It still requires a paid subscription through Midjourney to use, with the cheapest tier being $8 per month paid as a lump sum annual payment of $96, or $10 per month paid monthly.
From crast
---
YouTube's new AI-powered tool could allow users to replicate famous musicians' voices
YouTube is developing an AI-powered tool that allows users to replicate the voice of famous musicians while recording audio. The video streaming giant has reportedly approached music companies to obtain the rights to train its new AI tool on songs from their music catalogs. No deals have yet been signed by any major record label, but discussions between parties are currently ongoing. The tool is still in development, and YouTube has not yet announced a release date or name for the AI voice cloning tool.
From theverge
---
Oct 18, 2023
In an exciting new development in brain-computer interface technology, researchers at Meta have created an AI system that can decode brain activity to reconstruct images perceived by a person, essentially reading their mind in real-time.
Unveiled this week, Meta's new AI leverages a brain imaging technique called magnetoencephalography (MEG) to analyze brain signals, combined with a novel three-part architecture consisting of an image encoder, brain encoder, and image decoder.
The image encoder builds representations of images independently, then the brain encoder aligns MEG recordings from the brain to these image embeddings. Finally, the image decoder generates images conditioned on the brain representations.
From Meta
---
AI Startups Outpace Other Tech Categories in Funding with $17.9 Billion in Q3
AI startups raised a whopping $17.9 billion in funding in Q3, outpacing other tech categories amid challenging times. Global investments in AI companies jumped by 27% in the third quarter compared to the year before, even as overall deals for startups fell 31% from a year earlier to hit $73 billion worldwide.
The opposing trend lines highlight a divide between AI startups and the rest of the industry. The report also highlights that the value of funding for AI companies climbed 27% globally in the third quarter compared to the year before. The report also notes that the success of AI has been driven largely by big deals for a few standout companies.
From ts2.space
---
Universal, Concord, ABKCO Sue AI Company Anthropic for Copyright Infringement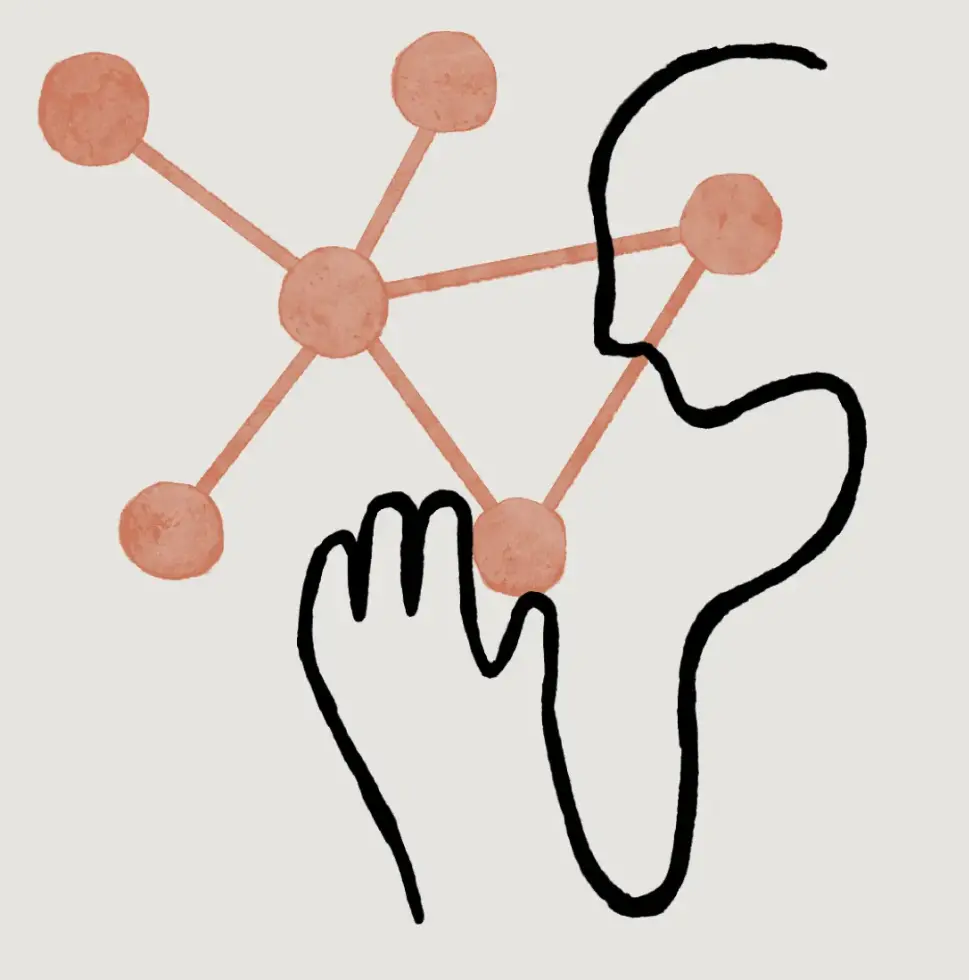 Three major music publishers, Universal, Concord, and ABKCO, have filed a complaint against the new AI company Anthropic for copyright violations. The publishers allege that Anthropic and its AI assistant service Claude infringed on their copyrights both by training Claude on their songs and by posting the songs' lyrics in its prompted answers.
The plaintiffs claim that Claude regurgitated the lyrics to songs when given broader prompts as well. The publishers' claims for relief include direct copyright infringement, contributory infringement, vicarious infringement, and removal or alteration of copyright management information.
From variety
---
Anthropic Expands Claude's Services Across 95 Nations
---
Pi.ai Can Now Access To Fresh Information From Across The Web
---
Foxconn and Nvidia Team Up to Build 'AI Factories' for Self-Driving Cars
Taiwan's Foxconn has announced plans to build "AI factories" with technology from American chip giant Nvidia. The factories will use Nvidia's chips and software to enable Foxconn to better utilize AI in its electric vehicles (EV). The factories will be used to train robots and self-driving cars, and will provide supercomputing powers to develop software platforms for the next generation of EVs by learning from everyday interactions. Foxconn Chairman Young Liu and Nvidia CEO Jensen Huang jointly announced the plans on Wednesday in Taipei.
From CNN
---
Stanford Researchers Rank Major A.I. Models on Transparency and Accountability
Researchers at Stanford University have ranked 10 major A.I. models based on how openly they operate. The study aims to provide a better understanding of how A.I. works and how it can be improved. The models were evaluated based on their transparency, interpretability, and accountability, among other factors. The researchers hope that this study will encourage more transparency in the development of A.I. models and lead to more responsible use of the technology.
From nytimes
---
Oct 17, 2023
Microsoft-affiliated research finds flaws in GPT-4
Microsoft-affiliated research has found flaws in GPT-4, the latest large language model (LLM) from OpenAI¹. The research paper suggests that GPT-4 is more vulnerable to generating toxic text than its predecessor, GPT-3.5, when given certain jailbreaking prompts that bypass the model's built-in safety measures.
The researchers also claim that GPT-4 "agrees with…biased content more frequently than GPT-3.5," depending on the demographic groups mentioned in the prompt. The co-authors of the paper suggest that GPT-4's improved comprehension and good intentions can lead it astray in the wrong hands.
From TechCrunch
---
New York wants to be AI's world capital
New York-based tech firms and investors are aiming to make the city the world capital of AI, competing with the Bay Area¹. To achieve this goal, the generative AI industry must win adoption in key industries concentrated in the New York area such as finance, communications and media, law, and medicine.
From axios
---
Oct 16, 2023
Ukrainian AI Attack Drones: A New Era of Warfare
Ukrainian attack drones equipped with artificial intelligence are now finding and attacking targets without human assistance, in what would be the first confirmed use of autonomous weapons or "killer robots". The drones are designed to target vehicles such as tanks, rather than infantry, but it is almost certain that the resulting explosions are killing Russian soldiers without a direct command from a human operator, although no casualties have been confirmed.
From newscientist
---
Stack Overflow Lays Off Employees Amidst AI Coding Boom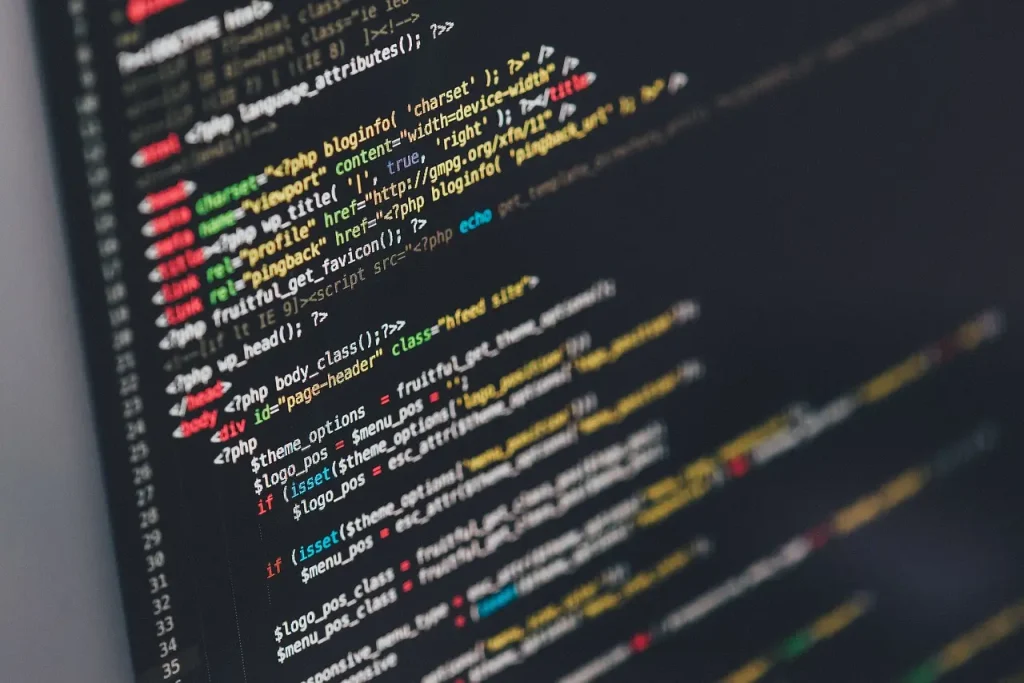 Stack Overflow, the popular coding resource and forum, has laid off over 100 employees, which is about 28% of its workforce. The company had doubled its headcount to over 500 people in the past year after a hiring spree. However, the layoffs come as the company struggles to reach profitability and faces macroeconomic pressures.
From theverge
---
Walmart's Generative AI: Revolutionizing Shopping Experience
Walmart is using artificial intelligence (AI) to transform the way we shop. The retail giant is leveraging generative AI to automate back-office tasks, improve customer service, and enhance the way products are discovered and viewed.
From foxnews
---
New AI Tools Help Advertisers Reach Audiences on YouTube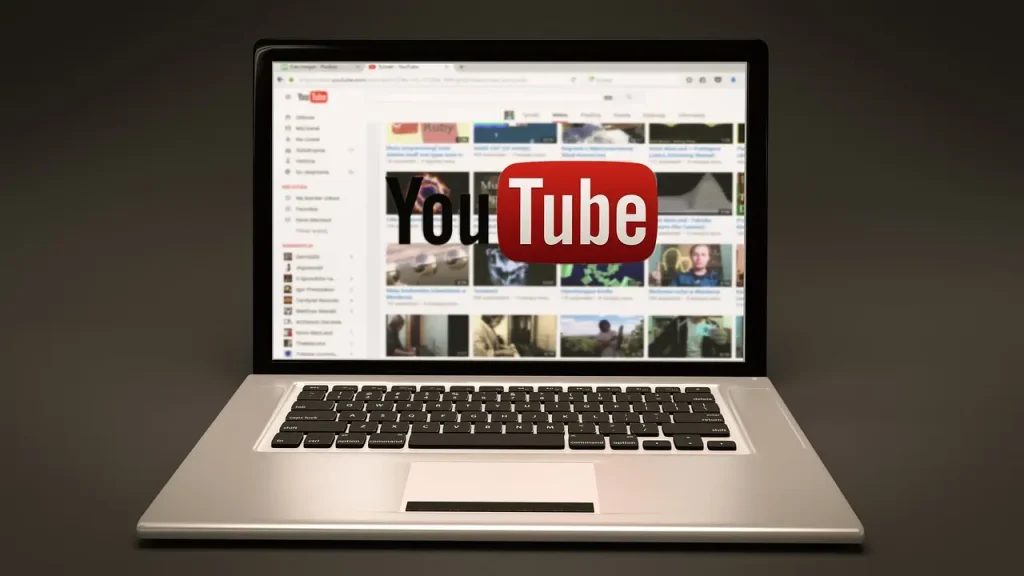 YouTube has announced new AI tools to help advertisers reach audiences. The new tools include Video Reach campaigns, which use AI to distribute ads across YouTube's multiple video ad options to maximize reach, and Video View campaigns, which employ AI optimization to obtain more cost-efficient video views to drive brand consideration. In trials, advertisers saw 54% more reach at a 42% lower cost by utilizing the cross-format approach of Video Reach campaigns.
From searchenginejournal
---
SEC Head Warns AI Could Cause Financial Crisis Within a Decade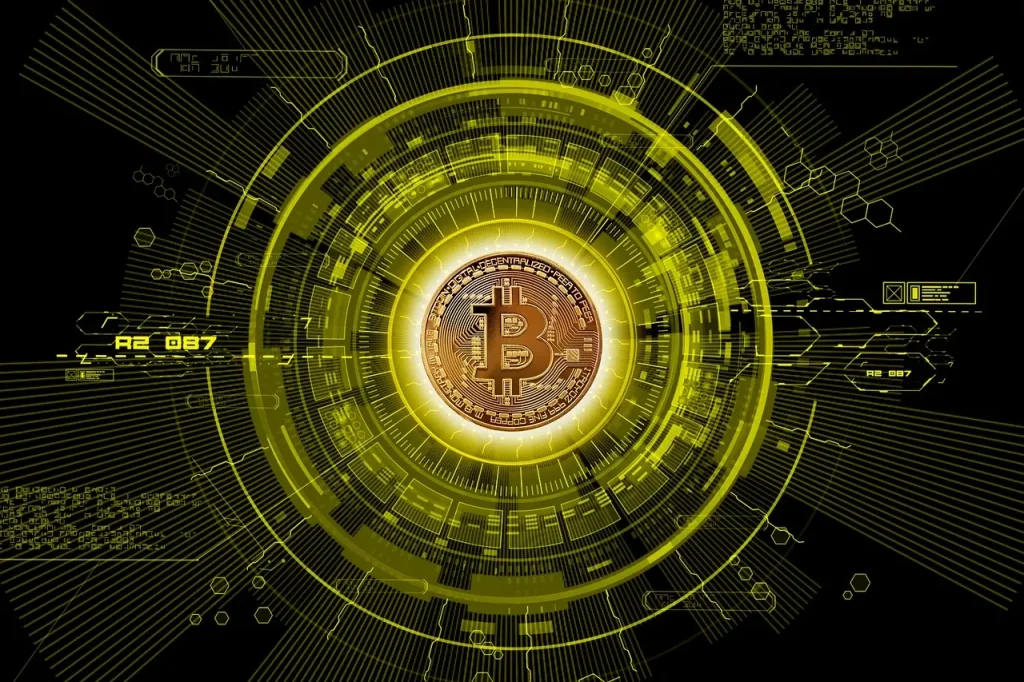 Gary Gensler, the chair of the Securities and Exchange Commission (SEC), has warned that it is "nearly unavoidable" that AI will cause a financial crash within a decade. Gensler believes that the next financial crisis could be sparked by AI and that reliance on models developed by tech companies could lead to economic chaos. He called for regulation to address how AI models are being used by banks on Wall Street, describing it as a "cross-regulatory challenge".
From businessinsider
---
Study Finds 42% of Mac Users Use AI-Based Apps Daily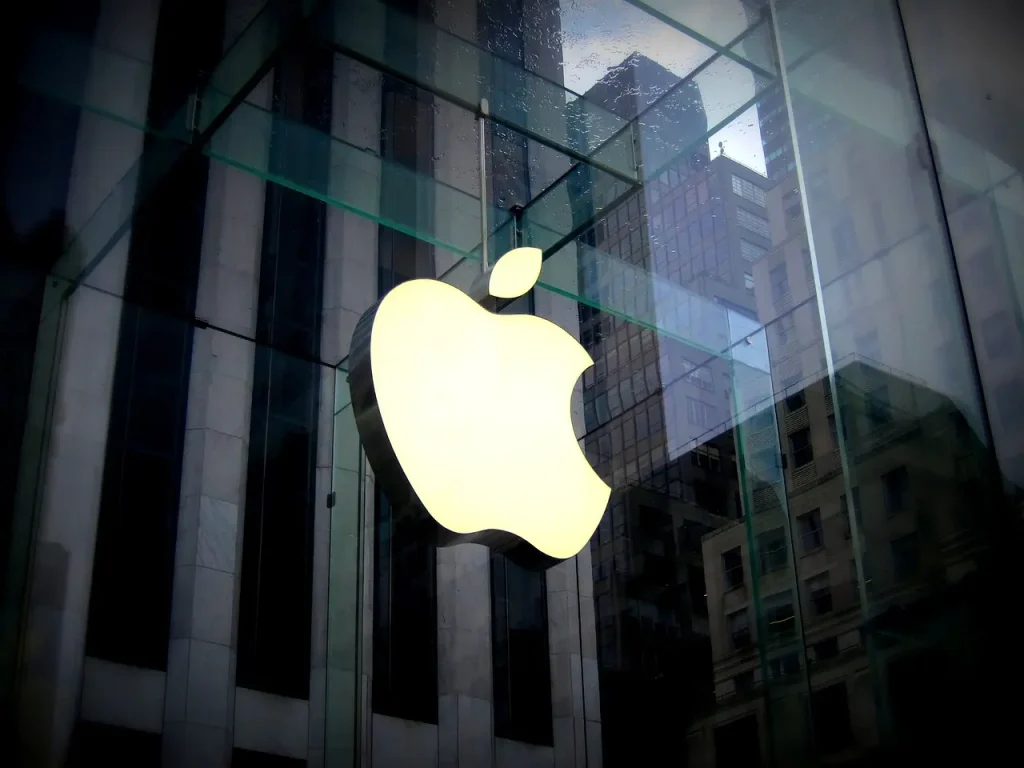 According to a recent study by Setapp, a subscription service that provides access to over 230 Mac apps, 42% of Mac users today report using AI-based apps on a daily basis.
The study also found that 63% of Mac users believe that AI apps are more beneficial than those without AI.
Furthermore, 44% of Mac app developers have already implemented either AI or machine learning models in their apps while another 28% say they're working on doing so.
From techcrunch
---
Every week, we'll meticulously curate a selection of stories from top AI media outlets and distill them into a digestible format, ensuring you stay up-to-date with the latest developments without having to spend hours browsing the web. From groundbreaking research to real-world applications, ethical debates to policy implications, AI Weekly Digest will be your essential guide to navigating the ever-evolving landscape of artificial intelligence. Join us on this exciting journey as we explore the future of AI together, one week at a time.