Welcome back to AI Weekly Digest #20, your go-to resource for the most important artificial intelligence news and events from Week 35 of 2023.
As an AI enthusiast, staying informed about the rapid advancements in the field is crucial for both personal and professional growth. Our mission is to bring you a concise and comprehensive roundup of the latest breakthroughs, innovations, and discussions shaping the world of AI.
Sep 01, 2023
OpenAI Is Working On A Secret Project "Sunshine"
OpenAI is working on a secret "Project Sunshine" – ChatGPT with special capabilities.
From reddit
---
Samsung Food: A Personalized Meal Planning and Recipe Discovery Platform with Over 160,000 Recipes
From techcrunch
---
Google Unveiled New AI-powered Cloud Technologies Aimed At Taking On AWS And Azure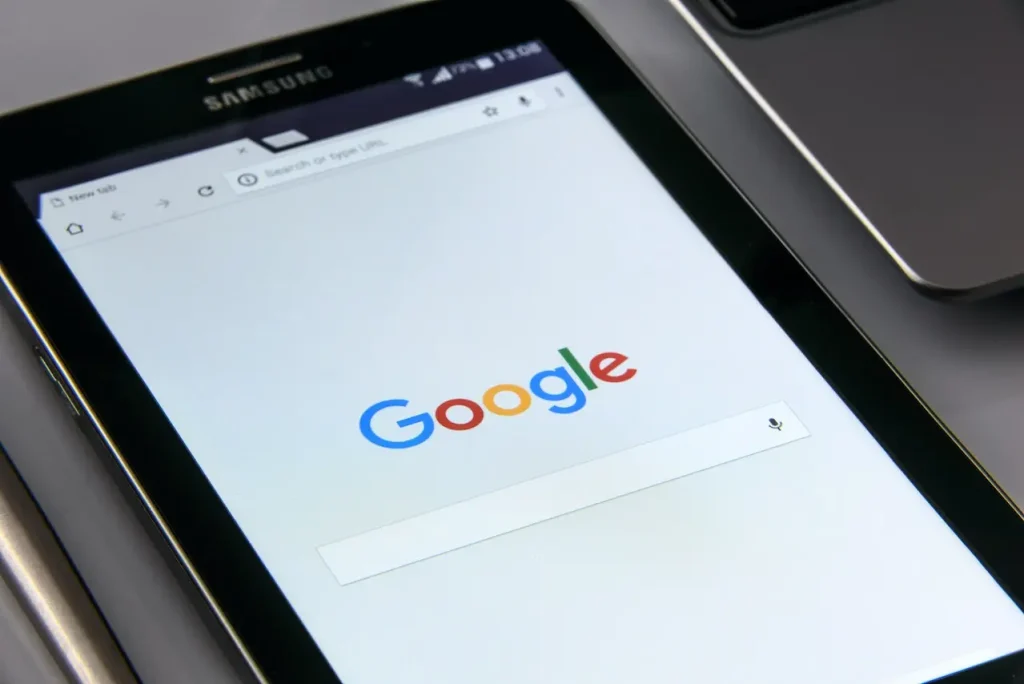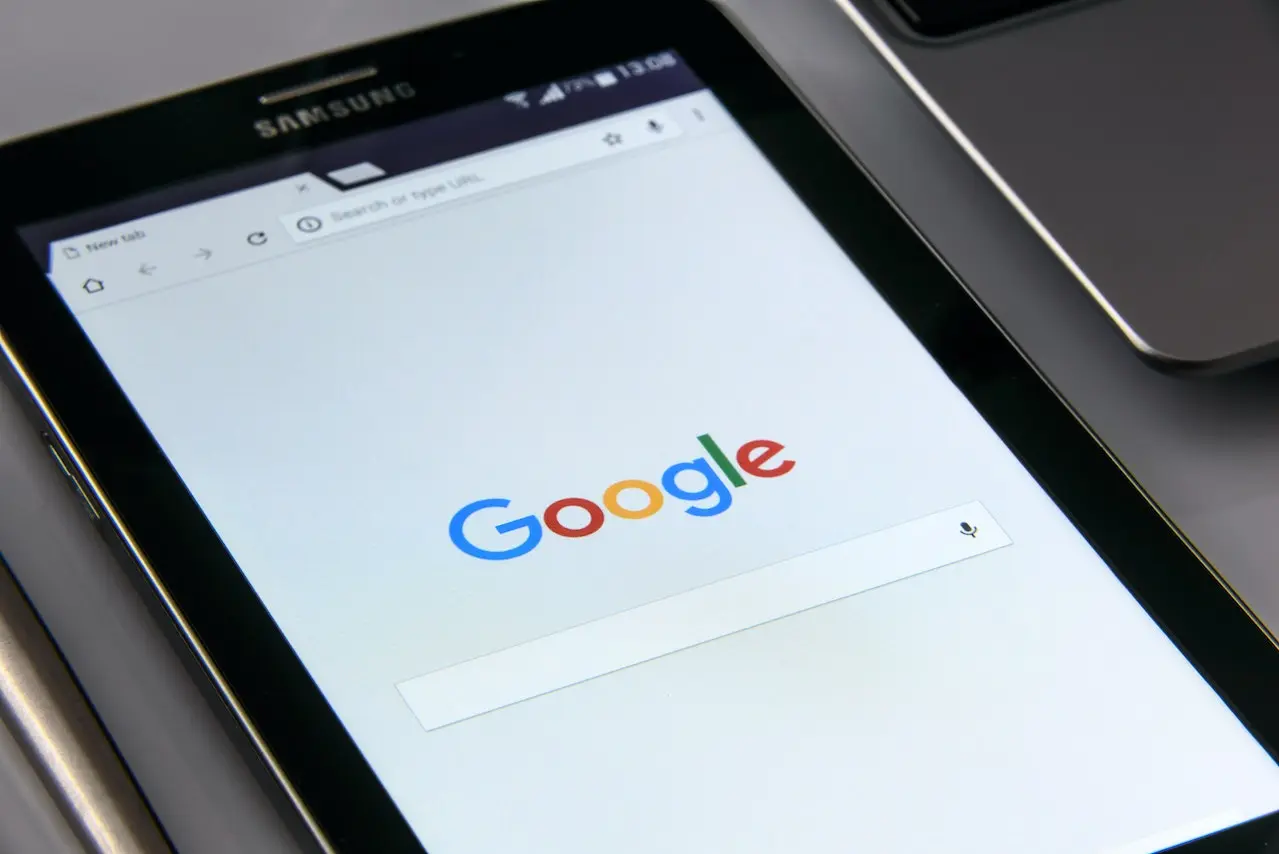 Google has recently unveiled new AI-powered cloud technologies that are aimed at taking on AWS and Azure. The new offerings include custom silicon and updated Vertex AI, which are designed to rival the AI strategies of AWS and Azure. Google is targeting AI-centric enterprises with its new portfolio that spans from custom silicon right up to in-house LLMs.
From Forbes
---
Aug 31, 2023
Visual Artists Fight Back Against AI Companies for Repurposing Their Work
Visual artists are fighting back against AI companies that are repurposing their work without permission. These companies use artificial intelligence to create images, and they then sell or distribute these images without giving credit to the artists who created the original data used to train the AI.
One of the most well-known examples of this is the case of Midjourney, an AI image generator. Midjourney uses data from a variety of sources, including images created by artists. However, the company does not give credit to these artists, and it does not allow them to control how their work is used.
This has led to a backlash from visual artists, who argue that their work is being exploited by AI companies. They are calling for these companies to be more transparent about how they use their data, and they are demanding that they give credit to the artists who created the original data.
From apnews
---
Google AI Announces WeatherBench 2: A New Benchmark for Data-Driven Weather Models
WeatherBench 2 is a new benchmark for evaluating the performance of data-driven weather models. It is designed to be more challenging than previous benchmarks, and it includes a wider range of weather conditions.
From google
---
OpenAI Releases Guide for Teachers to Use ChatGPT in the Classroom Safely and Effectively
OpenAI has released a guide for teachers who want to use ChatGPT in their classroom. The guide includes information on how ChatGPT works, its limitations, and how to use it effectively.
The guide explains that ChatGPT is not a human and should not be treated as such. It also warns teachers that ChatGPT can sometimes generate inaccurate or misleading information.
The guide provides suggested prompts that teachers can use to get ChatGPT started. It also includes tips on how to use ChatGPT to generate creative text formats, like poems, code, scripts, musical pieces, email, letters, etc.
The guide also discusses the efficacy of AI detectors and how to identify bias in ChatGPT's responses.
From openai
---
Pentagon accelerates adoption of AI and autonomous technology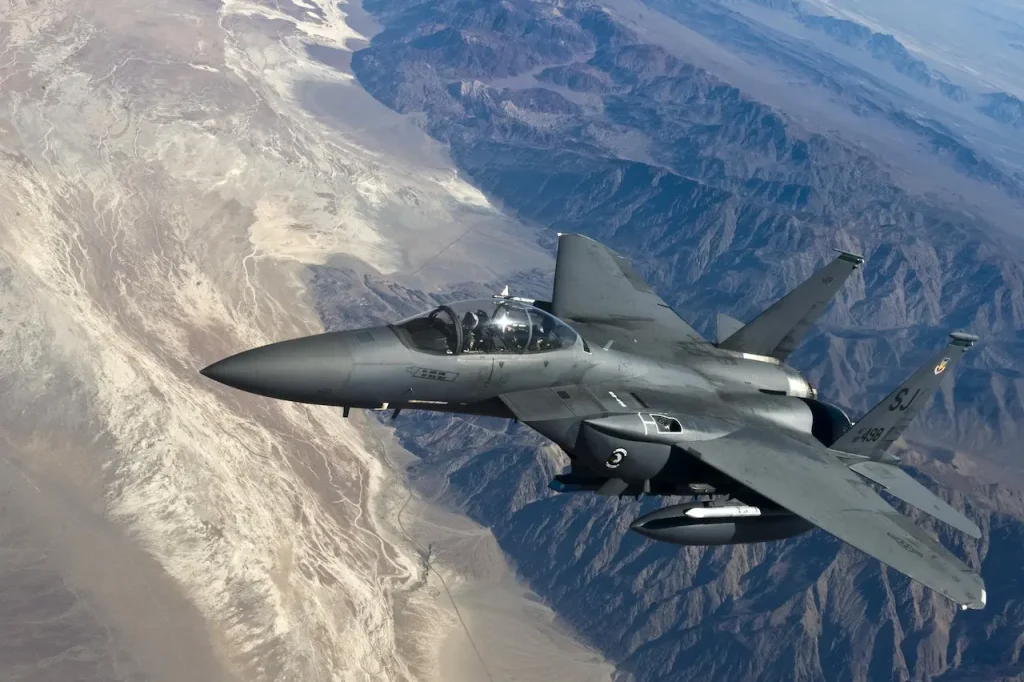 The Pentagon is accelerating its adoption of AI and autonomous technology. The Deputy Secretary of Defense, Kathleen Hicks, recently unveiled the Pentagon's new Replicator initiative at a defense innovation conference. The goal of the initiative is to "field attritable autonomous systems at scale of multiple thousands, in multiple domains, within the next 18 to 24 months". The initiative aims to counter China's "biggest advantage: mass" by developing autonomous systems that can be produced quickly and in large numbers. The Pentagon has also created a new key role, the chief digital and artificial intelligence officer (CDAO), who will oversee three critical offices: the Joint Artificial Intelligence Center, Office of the Chief Data Officer, and Defense Digital Service. The CDAO will be responsible for strengthening and integrating data, AI, and digital solutions within the Pentagon.
From decrypt
---
AI Quadcopter Beats Human Champions at Drone Racing
An AI quadcopter has beaten human champions at drone racing. The AI system, called Swift, was developed by researchers from the University of Zurich and Intel. It won multiple races against three world-class champions in first-person view (FPV) drone racing, where pilots fly quadcopters at speeds exceeding 100 km/h, controlling them remotely while wearing a headset linked to an onboard camera 1. The AI-piloted drone was trained in a simulated environment using a type of machine learning called reinforcement learning. The use of simulation helped avoid destroying multiple drones in the early stages of learning when the system often crashes. The real-world applications of this technology include environmental monitoring or disaster response.
From NPR
---
OpenAI's Revenue Projections Dispels Fears of Bankruptcy
OpenAI, the makers of ChatGPT, is expected to generate over $1 billion in revenue this year. This is a significant increase from the $200 million that the company had projected earlier this year.
OpenAI has broadened its approach and is now selling specialized licenses of its GPT-4 LLM, along with other AI software products. The company is also selling plug-ins and access to its API to companies that want to create their own AI chatbots based on OpenAI's GPT-4 LLM 1. The company's new revenue stream has dispelled fears of bankruptcy that had surfaced earlier this month.
From firstpost
---
Aug 29, 2023
Snapchat's New AI Selfie Feature 'Dreams' Turns Your Face Into a Surreal Artwork
Snapchat has launched a new AI selfie feature called "Dreams" that allows users to create fantastical images of themselves in different scenarios, such as a mermaid in a deep-seascape or a renaissance era royal. The feature is powered by generative AI and is located in the camera roll section of Snapchat called Memories.
Users can create a personalized generative AI model with a few selfies and start checking out their Dreams. The first pack of Dreams, which includes eight images, is free, and users can purchase additional packs for $1. Dreams will be able to feature you and any friend who has also opted in. The feature is first available starting slowly in Australia and New Zealand, and will be coming to all users globally over the next few weeks.
From techcrunch
---
Google's Duet AI Now Available in Gmail, Docs, and More for $30 a Month
Google has launched its Duet AI assistant across all of its Workspace apps, including Gmail, Drive, Slides, Docs, and more. The Duet tech has been in testing for a while and is now available to anyone paying for Google's Workspace apps.
The AI assistant can be used to turn your Google Docs outline into a deck in Slides or have it make a chart out of the data in a spreadsheet. It can also be used to prompt it to write an email response, generate images, or check your grammar. Duet AI is meant to be a collaborator and a productivity tool all in one chatbot.
The Duet AI assistant is priced at $30 per user for access to Duet, at least for large organizations. However, Google has not finalized pricing for smaller teams yet.
From theverge
---
Google Tests Watermark to Identify AI-Generated Images
Google is testing a new tool called SynthID to identify images generated by artificial intelligence (AI) and fight disinformation. SynthID is a digital watermark developed by DeepMind, Google's AI arm, that embeds changes to individual pixels in images so watermarks are invisible to the human eye but detectable by computers.
The tool will allow people to use Google's software to find out instantly whether the picture is real or made by machine. The system modifies images so subtly that it does not change the image to the human eye. Even after the image is subsequently cropped or edited, SynthID can still identify the presence of the watermark.
However, DeepMind said it is not "foolproof against extreme image manipulation". The technology will only apply to images created using Google's AI image generator Imagen.
From bbc
---
Quora's Poe Launches Bot Search and Announces Enterprise Package
Quora's AI chatbot product, Poe, has recently launched a new feature that allows users to search for custom bots. The company has also announced a new enterprise tier for its premium plans. Poe has been offering early access to the new features before rolling them out to free tier users. The enterprise package is aimed at employees and is expected to be launched soon. The company has not provided any further details about the package, but interested people can sign up for it through the link provided in the email sent to customers over the weekend. The offering sounds more like a group subscription package for corporates so employees can use Poe's premium tier. However, there is no information about customized chatbots for corporate clients.
From TechCrunch
---
Major News Organizations Block OpenAI's GPTBot Web Crawler
The New York Times, CNN, and Australia's ABC have blocked OpenAI's GPTBot web crawler from accessing their content. The crawler is designed to collect and analyze text from the web, but the news organizations say it is violating their terms of service.
The news organizations say that GPTBot is scraping their content without permission. This means that the crawler is automatically downloading and storing their articles, which could violate their copyrights.
OpenAI has said that it is working with the news organizations to resolve the issue. The company says that it is committed to respecting the copyrights of others, and that it does not want to violate the terms of service of any website.
From theguardian
---
Tesla's $300 Million AI Cluster Goes Live to Accelerate Self-Driving Development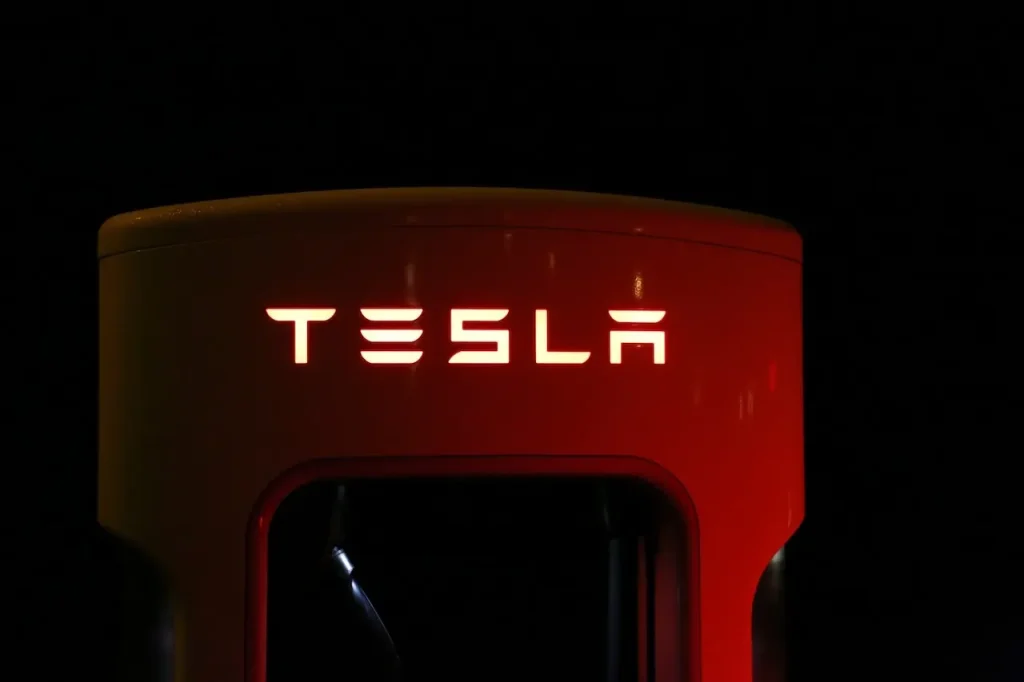 Tesla is set to launch its highly-anticipated supercomputer. The machine will be used for various artificial intelligence (AI) applications, but the cluster is so powerful that it could also be used for demanding high-performance computing (HPC) workloads. In fact, the Nvidia H100-based supercomputer will be one of the most powerful machines in the world.
Tesla's new cluster will employ 10,000 Nvidia H100 compute GPUs, which will offer a peak performance of 340 FP64 PFLOPS for technical computing and 39.58 INT8 ExaFLOPS for AI applications. In fact, Tesla's 340 FP64 PFLOPS is higher than 304 FP64 PFLOPS offered by Leonardo, the world's fourth highest-performing supercomputer.
From tomshardware
---
OpenAI Launches ChatGPT Enterprise: A More Powerful and Secure Version of ChatGPT
OpenAI has launched ChatGPT Enterprise, a more powerful and secure version of its popular ChatGPT language model. ChatGPT Enterprise is designed for use in businesses and other organizations that need a high-performance, reliable, and secure language model.
ChatGPT Enterprise is based on the same GPT-4 language model as ChatGPT, but it has been trained on a larger dataset and has been fine-tuned for specific tasks. This makes it better at understanding and responding to complex queries, as well as generating more creative and engaging text.
ChatGPT Enterprise also includes a number of security features that make it more difficult to misuse or abuse. For example, it can be deployed in a private cloud environment, and it can be configured to only access specific data sources.
OpenAI is offering ChatGPT Enterprise to businesses and organizations on a subscription basis. The price is based on the number of users and the amount of data that the model will be trained on.
From openai
---
Aug 27, 2023
Code Llama Is Now Available on Huggingface
Meta's Code Llama now in the Code Llama playground. It's also available in the Hugging Face ecosystem, starting with transformers version 4.33.
From meta
---
Every week, we'll meticulously curate a selection of stories from top AI media outlets and distill them into a digestible format, ensuring you stay up-to-date with the latest developments without having to spend hours browsing the web. From groundbreaking research to real-world applications, ethical debates to policy implications, AI Weekly Digest will be your essential guide to navigating the ever-evolving landscape of artificial intelligence. Join us on this exciting journey as we explore the future of AI together, one week at a time.