Welcome back to AI Weekly Digest #25, your go-to resource for the most important artificial intelligence news and events from Week 40 of 2023.
As an AI enthusiast, staying informed about the rapid advancements in the field is crucial for both personal and professional growth. Our mission is to bring you a concise and comprehensive roundup of the latest breakthroughs, innovations, and discussions shaping the world of AI.
Oct 05, 2023
OpenAI considers making its own AI chips to overcome chip shortage
ChatGPT is exploring the possibility of making its own artificial intelligence chips The company has been evaluating a potential acquisition target and has discussed various options to solve the shortage of expensive AI chips that OpenAI relies on. However, the company has not yet decided to move ahead with this plan.
From reuters
---
Google Assistant with Bard: A New Version of Personal Assistant Powered by Generative AI Technologies
Google has announced the launch of a new version of its popular mobile personal assistant called Assistant with Bard. It is powered by generative AI technologies and is designed to help people complete tasks in a conversational way.
Assistant with Bard combines the generative and reasoning capabilities of an AI system known as Bard with the personalized assistance of Google Assistant. It enables interaction through text, voice, or images and can even perform actions on your behalf. The product is still in its early stages and will be rolled out to early testers soon to get their feedback before bringing it to the public over the next few months.
From techcrunch
---
Zoom Docs: A Modular Workspace with Built-in AI Collaboration Features for Enhanced Productivity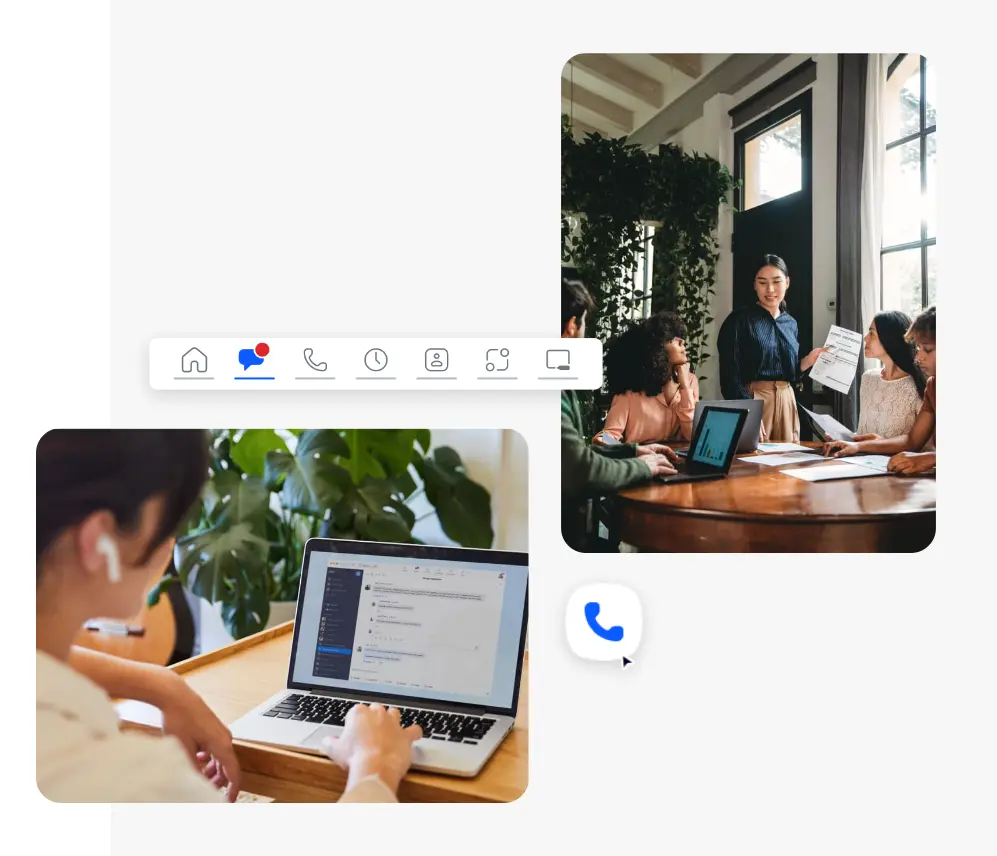 Zoom has announced the launch of a new product called Zoom Docs. It is a modular, flexible AI-powered workspace that aims to revolutionize team collaboration and work communication when it launches in 2024.
With advanced AI capabilities integrated throughout, Zoom Docs promises to provide an all-in-one solution to enhance productivity and reinvent the future of work. The product is designed to address today's hybrid work challenges and offers powerful document authoring and collaboration capabilities, modern collaboration tools, and a next-gen workspace built from the ground up with AI at its heart.
Users can create documents, build wikis, manage workflows seamlessly, all on the Zoom platform. Zoom Docs is modular, easy to use, and adaptable, and integrates with Zoom and third-party apps, making it easy for teams and individuals to create, collaborate, manage projects, and stay organized.
With Zoom AI built in, users can populate docs with content from Zoom Meetings to inform and jumpstart creation, and generate content with Zoom AI Companion to create compelling plans and projects based on previous discussions. The company says that it will be widely available in 2024.
From theverge
---
Oct 04, 2023
Leaked Google Ad Highlights Pixel 8 AI Features: Best Take Option and More
A leaked Google ad titled "Switch to Pixel" highlights the AI features of the Pixel 8. The ad showcases Google's AI capabilities, including the "Best Take" option, which allows users to swap faces seamlessly. The ad also hints at updated Pixel 8 cases.
Google's AI features are a significant selling point for the Pixel 8 and Pixel 8 Pro. The Tensor G3 chip, which powers both devices, is designed to make existing features better and add new tricks. The chip is said to make the Pixel 8 series' AI ten times better than the Pixel 6.
Google Assistant on the new phones can summarize web pages for you, understand natural speech, and seamlessly let you voice type in multiple languages. Other AI improvements are coming to calls, Google Photos, and the Recorder app.
From theverge
---
Anthropic in Talks to Raise $2 Billion From Google and Others Just Days After Amazon Investment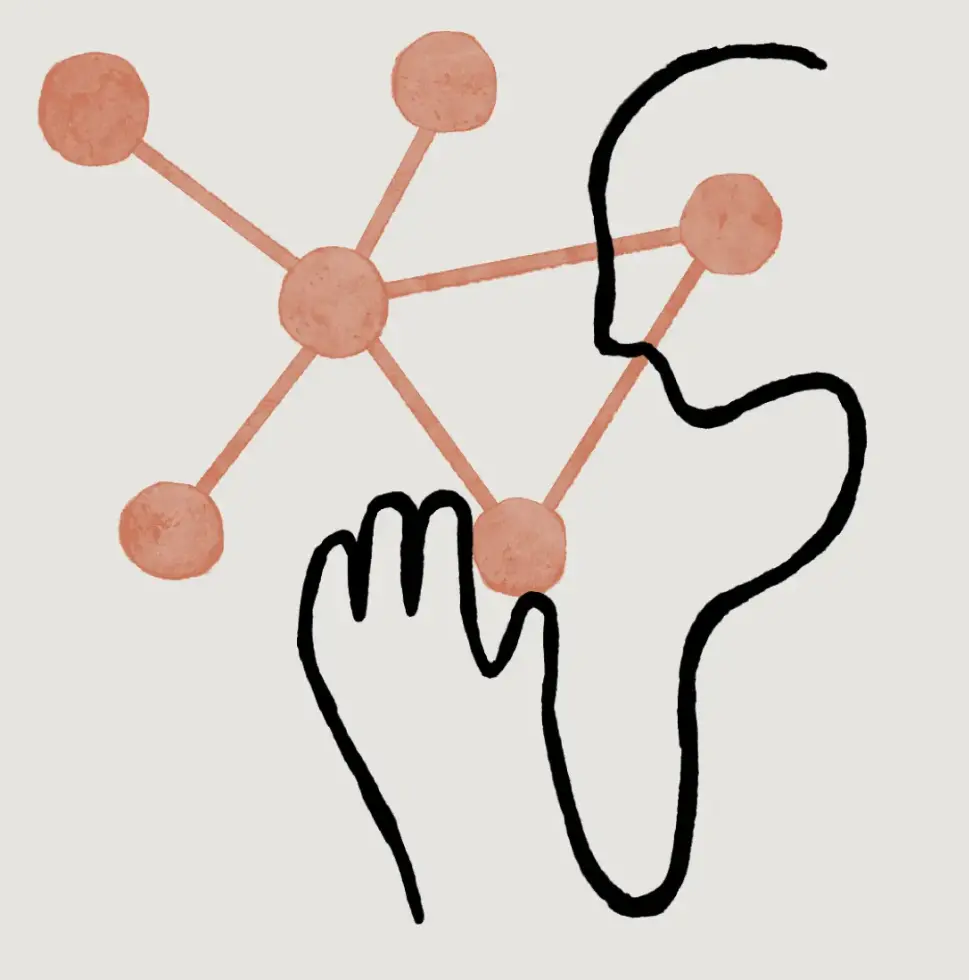 Anthropic, an AI startup, is in early talks with investors, including Google, to raise $2 billion in new funding. This comes just days after Amazon committed to investing up to $4 billion in the company. The funding will be used to accelerate the development of Anthropic's AI technology and compete with other AI companies such as OpenAI.
From Yahoo
---
Facebook's New Generative AI Features for Ads: Automating the Process of Generating Copy and Image Assets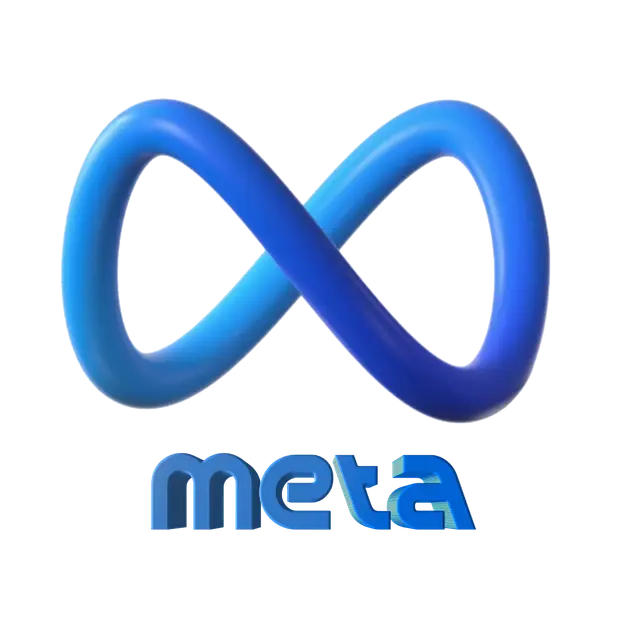 Facebook is introducing new generative AI features for ads that will be available to all advertisers. The new features will allow advertisers to input their website into a chatbot, which will generate copy and image assets using generative AI.
These new generative AI features will help advertisers create more effective ads by automating the process of generating copy and image assets, saving them time and resources.
From Facebook
---
Canva's Magic Studio: A Comprehensive AI-Design Platform That Automates Boring and Labor-Intensive Design Tasks
Canva has released a new suite of AI-powered design tools called Magic Studio that aim to make content creation more accessible to everyone, regardless of previous design experience. The suite introduces features like Magic Switch, which allows users to instantly transform an existing design into another format, such as converting a blog into an email or social media post, without needing to manually change the layout or update the copy text. The feature can also automatically translate your designs into over 100 languages without leaving the page.
The suite also includes other features such as Magic Media, which has a new text-to-video capability that can be used to generate short videos from text-based prompts or an existing image uploaded to Canva's asset library. The videos can then be used on the platform or exported as an MP4 or GIF to use in other projects.
Canva describes Magic Studio as "the world's most comprehensive AI-design platform" for organizations and individual users, providing a host of new tools for automating labor-intensive tasks like converting designs into other media formats or instantly editing images through generative AI.
From theverge
---
Oct 03, 2023
Global Internet Freedom Declines, Aided by AI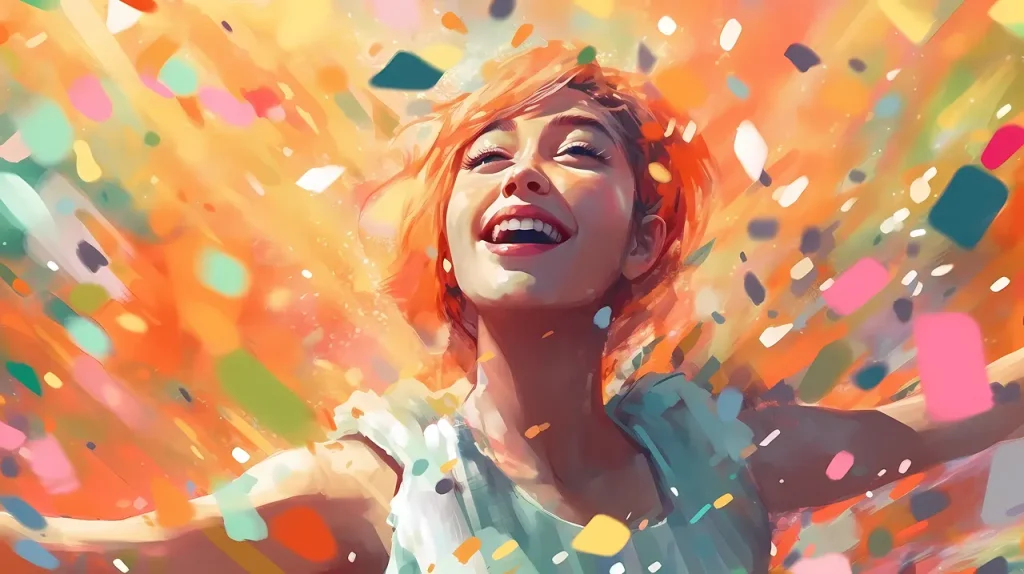 Global internet freedom has declined for the thirteenth consecutive year in 2023. The decline is partially attributed to the use of AI to spread disinformation and enhance content censorship.
The report, published by Freedom House, assesses the state of internet freedom in 70 countries through a comprehensive methodology examining obstacles to access, limits on content, and violations of user rights. The report found that many countries have drastically restricted online freedoms this year, including Myanmar, the Philippines, and Costa Rica. China has the lowest levels of internet freedom for the ninth consecutive year.
From time
---
Arc browser launched Arc Max that combines OpenAI's GPT-3.5 and Anthropic's models
Arc browser has launched new AI-powered features called Arc Max that combine OpenAI's GPT-3.5 and Anthropic's models. These features include renaming pinned tabs based on the page title, renaming downloaded files based on their content, and fetching a summary preview of a link when hovering over it and pressing shift.
Users can converse with ChatGPT or ask questions in the context of the current page . The team experimented with automatic note-taking by selecting the text and turning the forward button into an exploration page.
From techcrunch
---
LinkedIn Launches AI-Powered Tools for Learning, Recruitment, Marketing, and Sales
LinkedIn has announced the launch of several new AI-powered tools for learning, recruitment, marketing, and sales. These tools are powered by OpenAI and are designed to help users improve their skills, find new job opportunities, and grow their businesses.
The new AI-powered writing suggestions feature is aimed at helping people who have trouble writing their own enticing overviews of who they are, but might at least be able to spell out some of what they've done, which in turn gets translated into a more fluid narrative by the AI.
The tool identifies the most important skills and experiences to highlight in your About and Headline sections, and crafts suggestions to make your profile stand out. By doing the heavy lifting for you, the tool saves you time and energy while still maintaining your unique voice and style.
LinkedIn is also introducing AI-powered writing suggestions for recruiters writing job descriptions. The tool generates a suggested job description for recruiters to review and edit, saving them time and effort while still giving them the flexibility to customize the post to their needs.
From techcrunch
---
Oct 02, 2023
In a bold stride towards the future of commerce and payments, Visa, a titan in the global payments industry, has unveiled a whopping $100 million initiative aimed at nurturing the burgeoning field of generative AI technologies and applications.
Announced on October 2, 2023, in San Francisco, the initiative, dubbed the Generative AI Ventures Initiative, is set to invest in the next wave of companies that are poised to sculpt the future landscape of commerce and payments through the innovative use of generative AI.
From Visa
---
Apple bucks layoff trend with plans to hire UK AI staff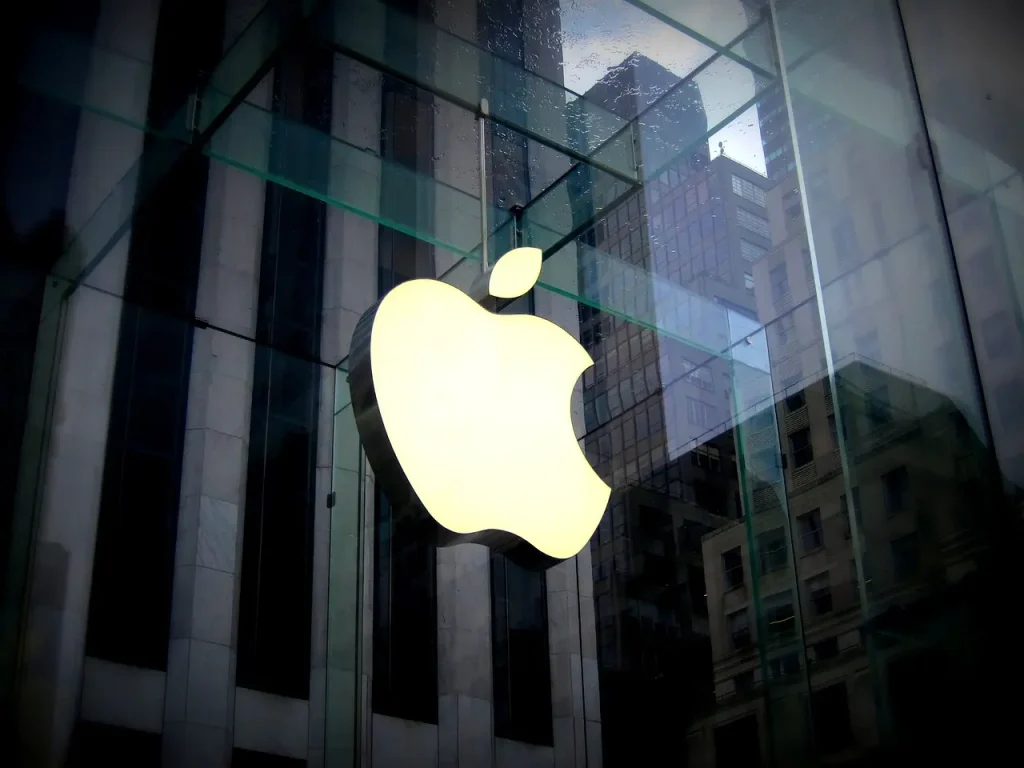 Apple has announced plans to hire more staff in the UK, focusing on artificial intelligence (AI) roles. This decision comes in contrast to the trend of tech layoffs seen across the industry, with big firms such as Amazon, Meta, Google and Microsoft cutting tens of thousands of jobs since 2022. Apple's CEO Tim Cook has been critical of this trend and in May, he called it a "last resort".
Mr. Cook said that AI is behind several prominent features on Apple devices, such as software that detects if a person has fallen or been in a crash, as well as more commonly-used tools such as predictive typing. He also mentioned that Apple is researching generative AI, which is artificial intelligence capable of creating media based on text prompts.
Apple's decision to hire more staff in the UK is seen as a vote of confidence in the country's tech sector and its potential as an AI superpower. Culture Secretary Michelle Donelan said that "Apple's ongoing investment in brilliant British talent highlights our global credentials as both an AI and technology superpower".
From bbc
---
Artists Are Losing the War Against AI
OpenAI has recently released a new version of its image-generating AI program, DALL-E 3, which is designed to decline requests that ask for an image in the style of a living artist. The technology is intended to prevent AI programs from stealing artists' work to train their own software.
However, this may not be enough to protect artists' work, as opting out is a complex and onerous process. Furthermore, it is possible that current AI models have already digested a massive amount of work, and even if a piece of art is kept away from future programs, it's possible that current models will pass the data they've extracted from those images on to their successors.
From theatlantic
---
Airbnb's AI Technology Cracks Down on House Parties
Airbnb is using AI to identify guests who are likely to throw house parties. The company's CEO, Brian Chesky, revealed that the technology analyzes billions of guest arrivals to determine which ones resulted in a party and which ones did not. If an attempted booking raises concerns, Airbnb will either stop the booking or ask for more information until they are comfortable with the guest.
In addition to identifying party-goers, Airbnb is also using AI to verify whether listing pictures submitted by hosts match up with satellite images in order to help purge fake listings on the platform. This is a great example of how AI can be used to improve the safety and security of online marketplaces.
From businessinsider
---
Oct 01, 2023
OpenAI's DALL-E 3 Now Available in Microsoft Bing Creator
OpenAI has released an upgraded version of its AI image generator, DALL-E 3, which is now available on Microsoft Bing Creator. The new technology is capable of producing high-quality, photorealistic digital pictures, drawings, and paintings based on the text prompts you supply.
Bing Image Creator uses a more advanced version of OpenAI's DALL-E to generate images that match the prompt. Every Bing image is marked as "generated by AI" for better transparency. Microsoft Content Credentials adds a cryptographic digital watermark to all AI-generated images in Bing. This data also includes the time and date of creation, for a complete record of when and how it was made.
From decrypt
---
Every week, we'll meticulously curate a selection of stories from top AI media outlets and distill them into a digestible format, ensuring you stay up-to-date with the latest developments without having to spend hours browsing the web. From groundbreaking research to real-world applications, ethical debates to policy implications, AI Weekly Digest will be your essential guide to navigating the ever-evolving landscape of artificial intelligence. Join us on this exciting journey as we explore the future of AI together, one week at a time.