Welcome back to AI Weekly Digest #24, your go-to resource for the most important artificial intelligence news and events from Week 39 of 2023.
As an AI enthusiast, staying informed about the rapid advancements in the field is crucial for both personal and professional growth. Our mission is to bring you a concise and comprehensive roundup of the latest breakthroughs, innovations, and discussions shaping the world of AI.
Sep 30, 2023
Apple Researching ChatGPT-Style Service, Says CEO Tim Cook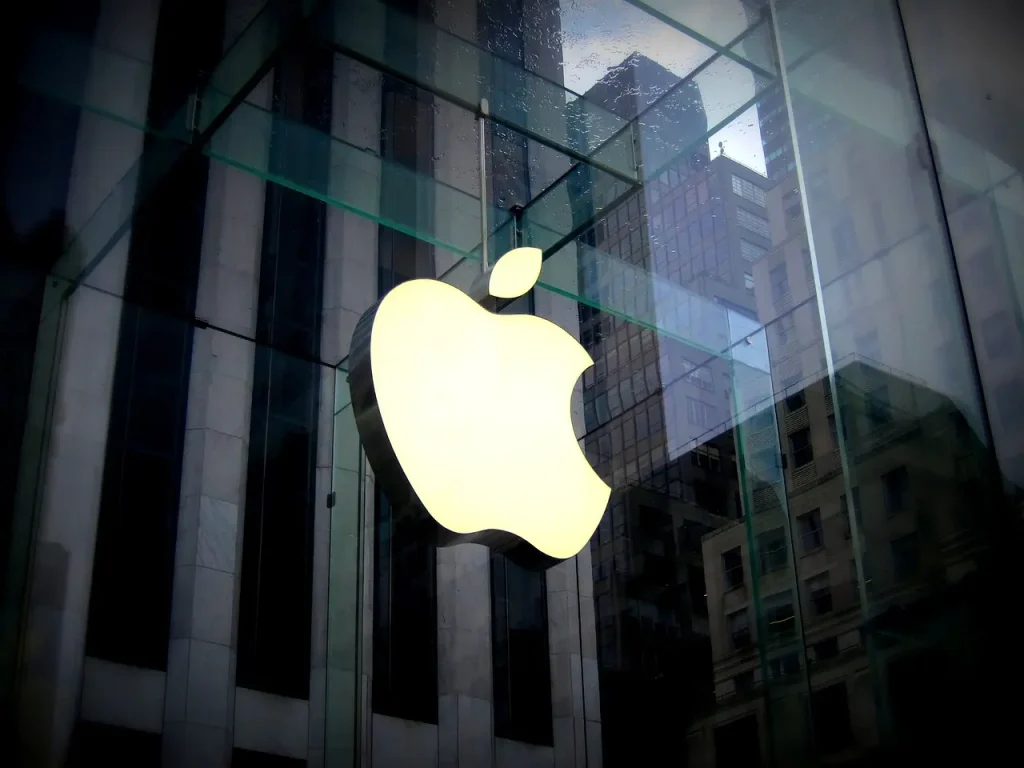 Apple CEO Tim Cook has confirmed that the company is researching Generative AI and expects to hire more AI staff in the UK. Cook also confirmed that Apple is researching a ChatGPT-style service.
Cook's comments suggest that Apple is exploring the use of generative AI in its products and services. The company has already integrated AI into its products, such as the Fall Detection feature on the Apple Watch and predictive typing on the iPhone.
From appleinsider
---
Google Extends Its Search Generative Experience (SGE) Feature to Teenagers
Google has announced that it is opening up its generative AI search experience to teenagers aged 13-17 in the United States ¹. The AI-powered search experience, also known as the Search Generative Experience (SGE), offers AI-generated answers to search prompts and lets users browse web pages, with AI pointing to the most relevant information.
From techcrunch
---
AWS Announces General Availability of Amazon Bedrock for Enterprise Generative AI Efforts
AWS has announced five generative artificial intelligence (generative AI) innovations, so organizations of all sizes can build new generative AI applications, enhance employee productivity, and transform businesses. The innovations include Amazon Bedrock, which is now generally available to help more customers build and scale generative AI applications.
Amazon Bedrock is a fully managed service that offers a choice of high-performing foundation models from leading AI companies, along with a broad set of capabilities to build generative AI applications, simplifying development while maintaining privacy and security. The flexibility of foundation models makes them applicable to a wide range of use cases, powering everything from search to content creation to drug discovery.
From venturebeat
---
Sep 28, 2023
How Meta AI Learns from Public Social Media Posts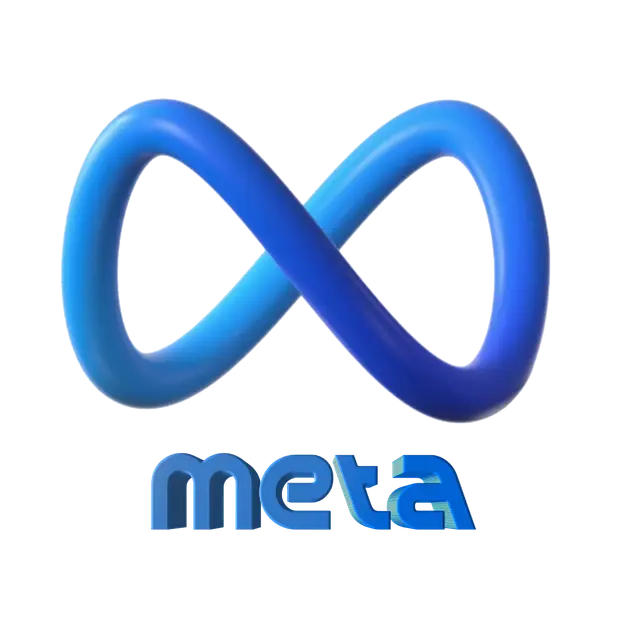 Meta AI is a new virtual assistant that can generate text, audio and imagery on almost any topic. It is powered by a custom language model called Llama 2, which was trained on public Facebook and Instagram posts, among other sources.
Meta says this approach respects the privacy of users who share their posts only with family and friends, and does not use private chats as training data. Meta also claims to have safety measures to prevent the tool from creating inappropriate or harmful content, such as photo-realistic images of public figures.
Meta AI is currently in beta and will be integrated with Microsoft's Bing search engine for real-time information.
From reuters
---
Google-Extended: A New Way for Web Publishers to Control How Their Content is Used by AI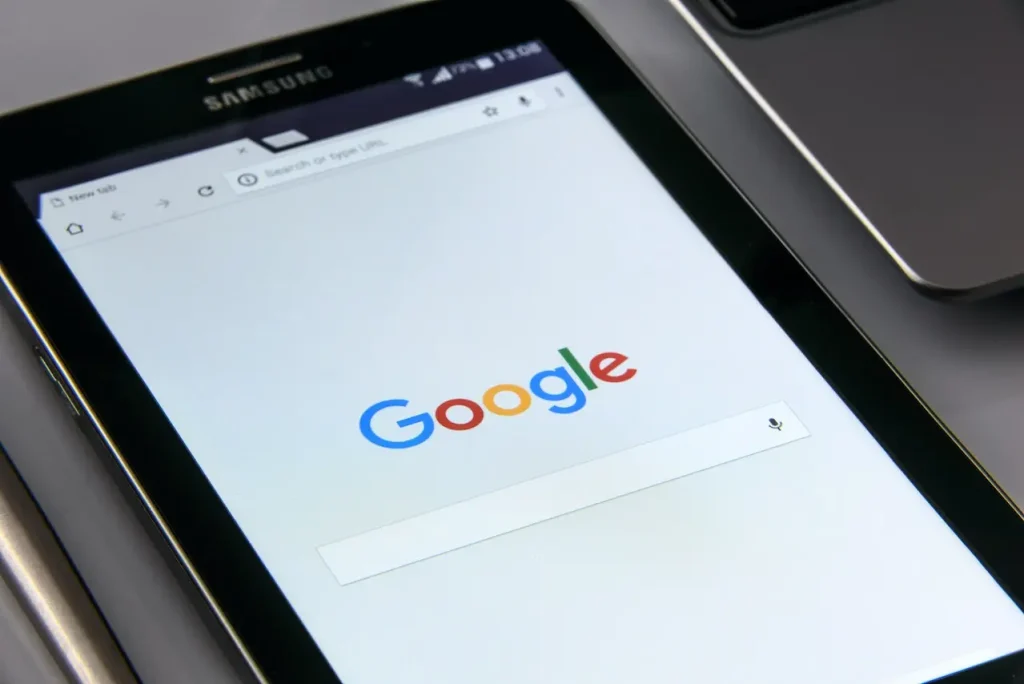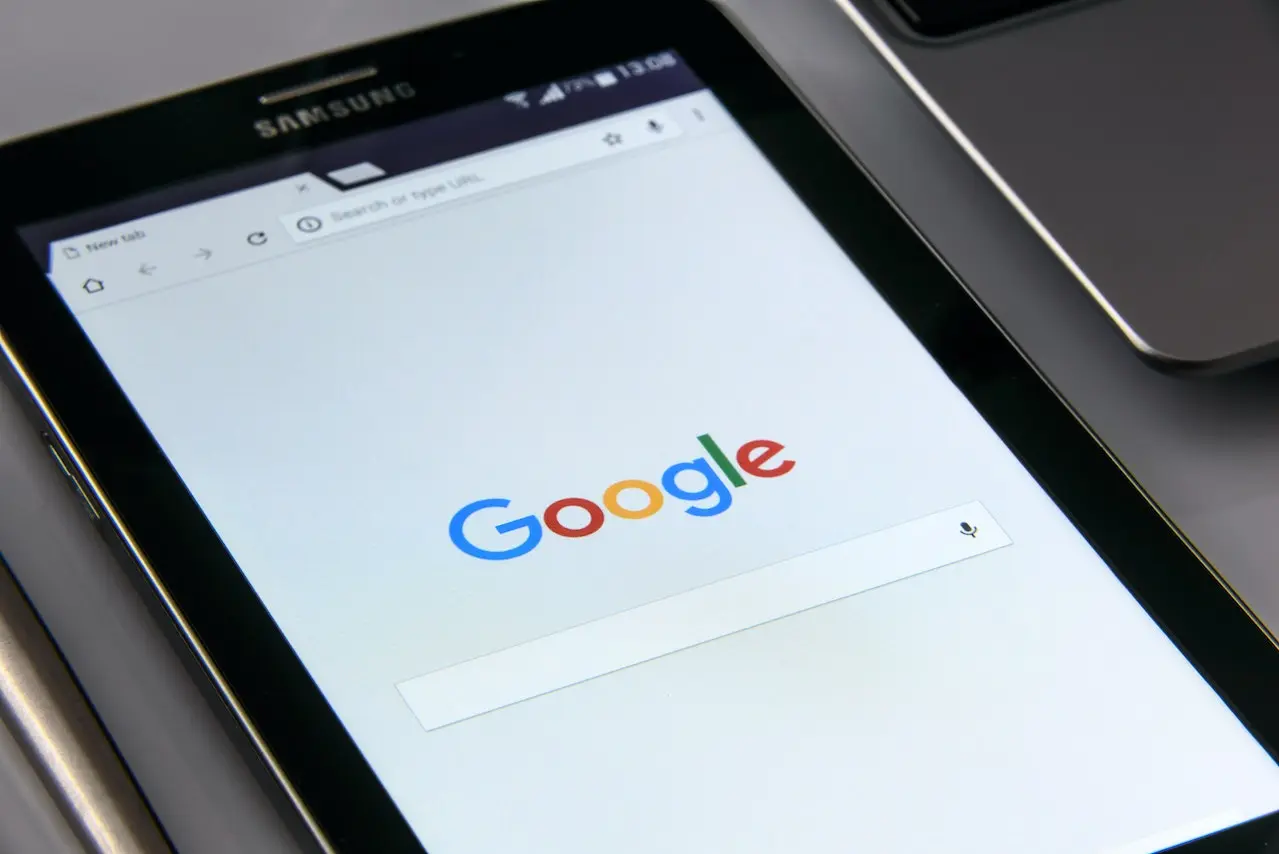 Google has announced a new feature for web publishers who want to have more choice and control over how their content is used by generative AI models, such as Bard and Vertex AI. The feature, called Google-Extended, allows web publishers to use robots.txt to specify whether they want their sites to help improve these AI models over time.
Google says this is an important step in providing transparency and control that all AI providers should offer. However, Google also acknowledges that as AI applications expand, web publishers will face more challenges in managing different uses at scale. Therefore, Google is committed to working with the web and AI communities to explore additional machine-readable approaches to choice and control for web publishers.
Google-Extended is currently in beta and will be available soon.
From Google
---
Sep 27, 2023
ChatGPT Gets Web Search Back, Thanks to Bing
ChatGPT, the popular AI chatbot from OpenAI, can now access the internet to provide more current and relevant information to its users.
The feature, called Browse with Bing, was previously available in June but was quickly removed after users found a way to bypass paywalls by feeding URLs directly to the chatbot. Now, OpenAI has added a user agent to its web crawler that allows websites to opt out of being scraped by the chatbot.
From OpenAI
---
Meta has launched new AI features for its apps and devices, such as AI stickers, image editing tools, Meta AI, and 28 more AIs.
From meta
---
What is the AI device that Jony Ive and Sam Altman are working on?
Jony Ive, the former chief design officer of Apple, and Sam Altman, the CEO of OpenAI, are reportedly in talks to collaborate on a new AI device, according to sources cited by The Information¹. The device is said to be a new hardware for the AI age, but no details have been revealed about its features, functions, or purpose. The report also claims that Masayoshi Son, the CEO of SoftBank, has been involved in the discussions.
The potential collaboration between Ive and Altman has sparked curiosity and speculation among the tech community, as both are influential figures in the fields of design and AI. However, it is unclear if the device will ever materialize or what it will look like. Some have suggested that it could be a reimagined phone that relies heavily on generative AI¹, while others have doubted that it would be a smartphone at all³. Whatever it is, it is likely to be an innovative and ambitious product that could challenge the existing AI hardware market.
From arstechnica
---
Sep 26, 2023
As Google marks its 25th anniversary, the tech giant is reminiscing about its most momentous AI achievements while also casting its gaze forward to the future possibilities and innovations in AI. From introducing groundbreaking technologies to making significant strides in machine learning, Google's journey is a testament to its commitment to making life easier and solving some of society's most pressing challenges.
From google
---
Tubi's Rabbit AI Uses ChatGPT to Enhance Movie Recommendations
Tubi, the streaming platform, has launched a new feature called Rabbit AI that uses OpenAI's GPT-4 to provide users with better movie recommendations. The feature allows users to search for movies and TV shows in a more conversational manner, enabling hyper-specific recommendations based on text input. For instance, users can search for "movies like Hidden Figures" or "horror movies about high school" and receive up to 20 recommendations. The feature is currently being beta-tested for iOS users and will be rolled out fully in the coming weeks.
Rabbit AI is among the first to build AI-powered search right into its platform. The fact that searches can be conversational makes them unusually powerful, says Blake Bassett, Tubi's senior director of product. Instead of searching for a title, actor, or genre, users can start broad and figure things out over time. The feature also suggests prompts to get users started who might not know what they're looking for.
From theverge
---
OpenAI's Valuation Soars to $80-$90 Billion as It Seeks Additional Funding
OpenAI, the creator of ChatGPT, is in talks to sell employee shares in a move that would boost the company's valuation from $29 billion to $80-90 billion.
This meteoric rise follows the wild success of ChatGPT since its launch 9 months ago. The AI assistant's ability to generate human-like text for essays, poems, and summaries from simple prompts has captured the public's imagination.
With over 1 million users and plans to monetize the free service, OpenAI expects to reach $1 billion in revenue in 2023.
Microsoft, which owns 49% of OpenAI, led a $10 billion investment round earlier this year. The new proposed share sale would allow employees to cash out while avoiding dilution.
From techcrunch
---
The Loneliness Epidemic: How AI Girlfriends Could Undermine America's Future
Virtual AI girlfriends are becoming popular, providing companionship to an increasingly lonely generation of young men. Millions of users interact with AI apps that learn their preferences and become customized "perfect" girlfriends.
Over 60% of young men ages 18-30 are single compared to only 30% of young women. 1 in 5 men report having no close friends. The pandemic has exacerbated social isolation.
Lonely young men are choosing relationships with AI girlfriends over real women. This results in fewer marriages, fewer children, and falling birth rates.
Declining birth rates combined with an aging population threatens the future U.S. economy. There will be fewer workers paying for entitlement programs like Medicare and Social Security.
The rise of customized AI girlfriends enables further loneliness and social isolation among young men. This "silent epidemic" poses a major threat to America's economic future over the next decade.
From thehill
---
The Evolution of MidJourney: From March 2022 to September 2023
---
Sep 25, 2023
OpenAI is on the brink of releasing revolutionary upgrades to ChatGPT, imbuing it with the capability to perceive and interpret voice and images. This enhancement is bound to set the pace for a more interactive and intuitive interface, enabling users to engage in voice conversations and visually share their experiences or queries with ChatGPT.
From OpenAI
---
Spanish Prosecutors Investigate AI-Generated Nude Images of Minors
Prosecutors in Spain have opened an investigation into AI-generated nude images of underage girls that were created and shared by their peers in southern Spain.
Police submitted a 200-page dossier with around 20 complaints from families whose daughters' fake nude pictures made with an AI app were circulating in local teen chatrooms. Authorities are probing whether teens over age 14 who made and shared these images could be charged with child pornography or other crimes.
The rise of AI deepfakes used to harass and extort victims has raised alarm worldwide. In Spain, the law prevents charging minors under 14, but older teens could face legal consequences.
The case sparks debate about hypersexualization of youth, easy access to porn, and using technology to bully and objectify girls.
From reuters
---
Amazon is set to invest a whopping $4 billion in Anthropic, marking a significant collaboration aimed at creating the most reliable, high-performing foundation models in the AI industry. This partnership merges Anthropic's groundbreaking safety research and products with Amazon Web Services' (AWS) renowned expertise in secure, reliable infrastructure, making advanced, safe, and steerable AI widely accessible to AWS customers.
From Anthropic
---
Getty Launches AI Image Generator Trained Only on Licensed Photos
Getty Images has partnered with Nvidia to create Generative AI by Getty Images, a new AI tool for generating images. The tool is trained exclusively on Getty's licensed photo library, giving users full copyright protection.
Getty worked with Nvidia to build the tool using Nvidia's Edify model. In a demo, the tool created realistic ballet dancer photos that fooled recipients. However, it cannot generate images of real people like celebrities or politicians. Getty will not add AI-generated images to its stock photo libraries. The tool will be priced separately from standard Getty subscriptions. Users get perpetual rights to images created. Getty watermarks all AI-generated images. This allows Getty to capitalize on its vast image library as other companies use Getty photos to train AI. The tool limits potential copyright issues, though the legal status of AI art remains uncertain.
From Getty
---
Sep 24, 2023
Meta Developing Sassy AI Bots to Engage Younger Users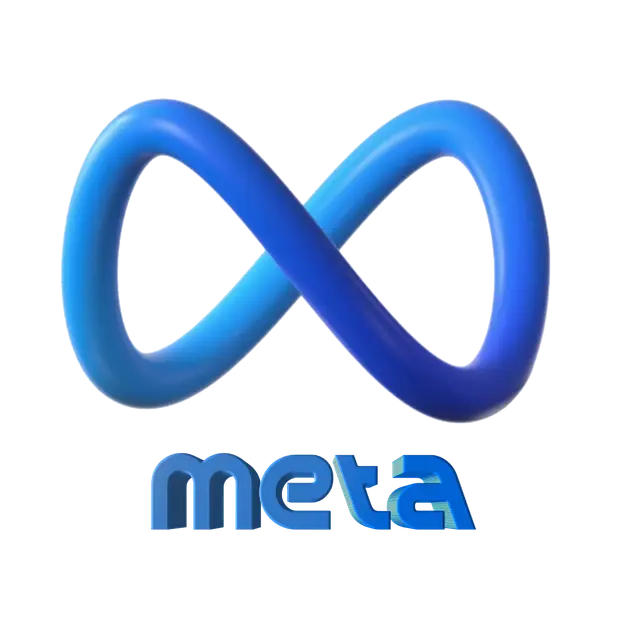 Meta plans to unveil AI chatbots aimed at younger audiences during its Meta Connect event this week, reports the Wall Street Journal. Internally called "Gen AI Personas," the bots are designed with colorful personalities to attract and engage teens and young adults.
Personalities tested include a "sassy robot" inspired by Futurama's Bender and an overly inquisitive "Alvin the Alien." Meta wants to create dozens of persona-driven bots, including celebrity bots that let fans interact with their idols.
The company has also explored productivity bots to assist with coding and other tasks. While chatbots may not seem an obvious draw for Gen Z, their comfort with new technology could drive engagement.
From wsj
---
Every week, we'll meticulously curate a selection of stories from top AI media outlets and distill them into a digestible format, ensuring you stay up-to-date with the latest developments without having to spend hours browsing the web. From groundbreaking research to real-world applications, ethical debates to policy implications, AI Weekly Digest will be your essential guide to navigating the ever-evolving landscape of artificial intelligence. Join us on this exciting journey as we explore the future of AI together, one week at a time.