Namelix is an AI-powered business name generator designed to produce short, catchy, brandable, and memorable names tailored to your company.
Whether you're launching a start-up or rebranding an existing business, Namelix serves as your creative partner. Its state-of-the-art language model offers a variety of name styles, from brandable names to real words and compound words, and everything in between.
Moreover, its domain name checker function ensures your chosen name can truly become yours.
How to use it:
1. Visit the Namelix Business Name Generator tool.
2. Enter your business keywords and hit the Generate button.
3. Select a name style to align with your brand personality and the impression you want to make: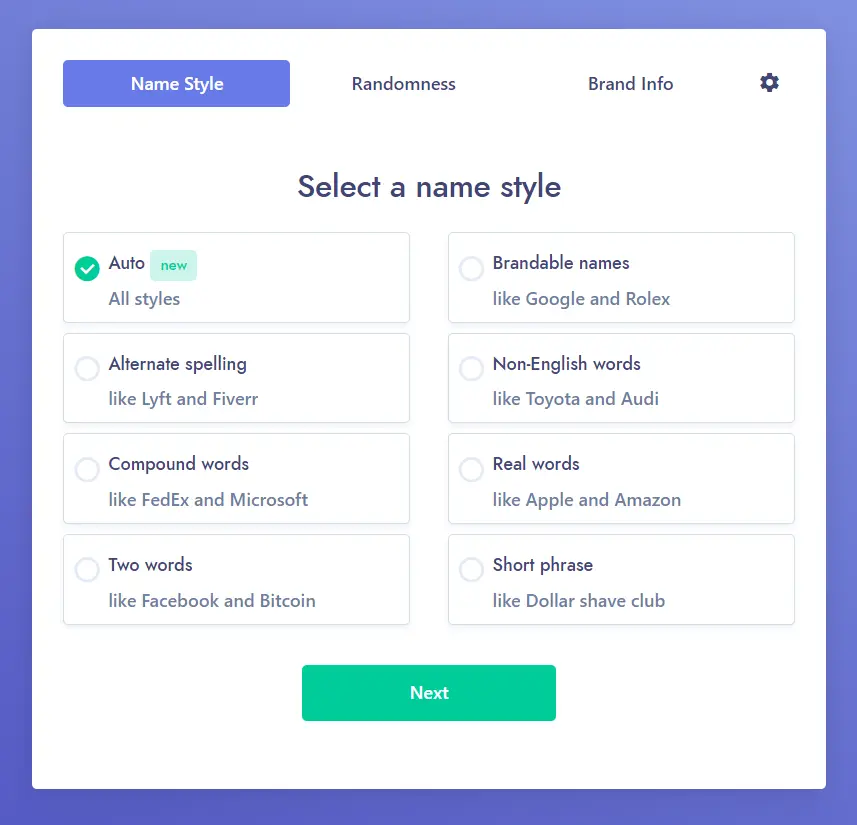 Auto: All styles
Brandable names: like Google and Rolex
Alternate spelling: like Lyft and Fiverr
Non-English words: like Toyota and Audi
Compound words: like FedEx and Microsoft
Real words: like Apple and Amazon
Two words: like Facebook and Bitcoin
Short phrase: like Dollar shave club
4. Adjust the generation randomness to match your preferences: Low for direct ideas, Medium for balanced creativity, or High for a wide variety of results.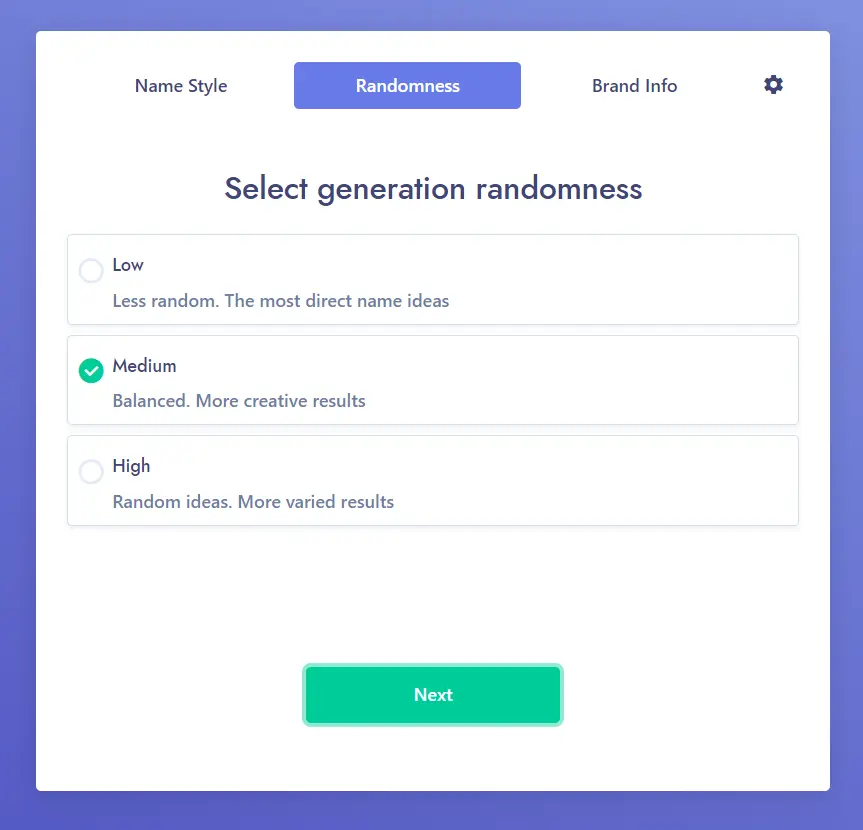 5. Provide additional brand info and activate the Check Domain option to utilize the domain name checker.
6. Click the Gear button for optional settings, like blacklisting certain keywords or specifying domain extensions.
7. Hit the Generate button and let the AI create an array of potential names for your business. Click on a generated brand name to explore further details, such as available domain names, AI feedback, and similar brand name suggestions.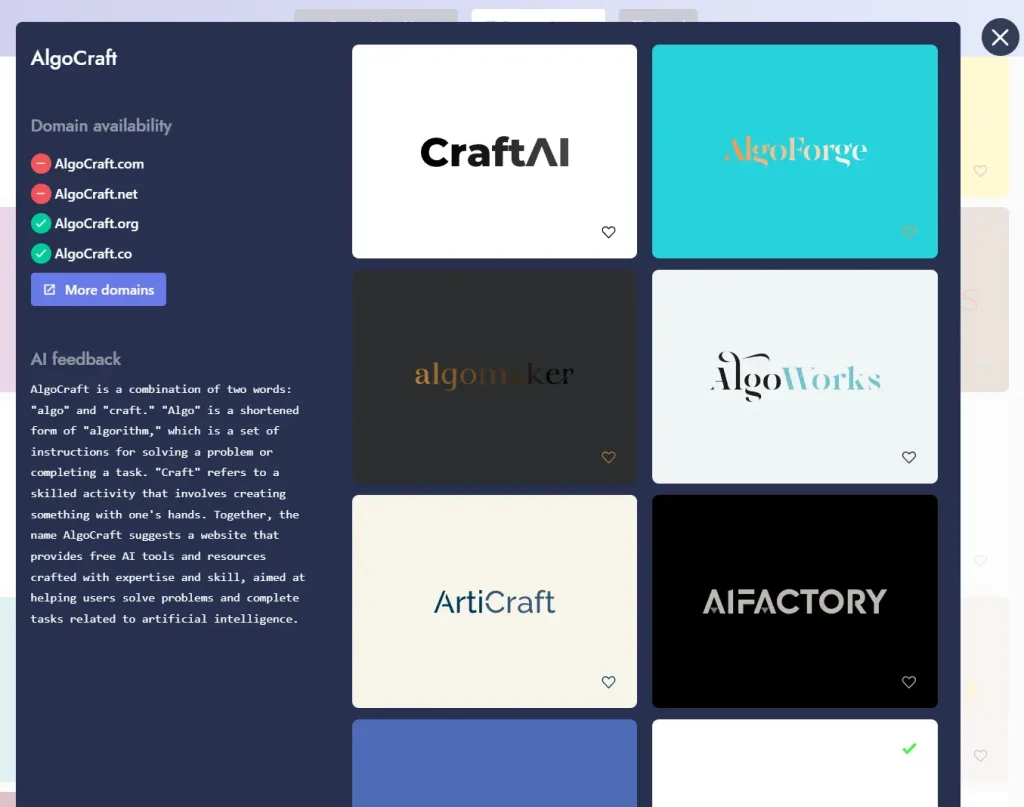 8. Namelix learns from your selections to improve suggestions over time.