Welcome back to AI Weekly Digest #30, your go-to resource for the most important artificial intelligence news and events from Week 45 of 2023.
As an AI enthusiast, staying informed about the rapid advancements in the field is crucial for both personal and professional growth. Our mission is to bring you a concise and comprehensive roundup of the latest breakthroughs, innovations, and discussions shaping the world of AI.
Nov 10, 2023
From Pixels to Genes: AI's Quest to Unravel Alzheimer's Mysteries
Alzheimer's disease, a devastating neurodegenerative condition, has long eluded precise genetic identification. Researchers have grappled with the complexity of sifting through vast genomic data to pinpoint the genes associated with this debilitating disorder. However, a lack of definitive diagnostic tests and overlapping symptoms with other conditions has made this task particularly challenging.
Enter artificial intelligence. Scientists have developed innovative AI algorithms that analyze brain scans, providing a new lens through which to explore Alzheimer's. Here's how it works:
Brain Image Biomarkers: AI algorithms efficiently sift through large databases of brain images, identifying specific features associated with Alzheimer's. These visual "biomarkers" serve as clues to the disease's presence.
Structural Insights: Another machine-learning method delves deeper into the brain's structural intricacies. By analyzing MRI scans, researchers can uncover subtle alterations that might signal early-stage Alzheimer's, even before symptoms manifest.
From Nature
---
Studies Show That AI Is Indeed Coming for Freelancers' Jobs
Generative AI, which has gained prominence since last November, is casting a shadow over the future of high-paying white-collar jobs. Researchers from OpenAI, the creator of the popular ChatGPT app, and the University of Pennsylvania have delved into this phenomenon. Their findings suggest that jobs with higher salaries are more vulnerable to AI disruption. In fact, those earning six figures are three times more at risk than those earning $30,000.
Freelancers, including copywriters and graphic designers, have experienced a notable decline in job opportunities and earnings since the launch of ChatGPT. This decline isn't just about job displacement; it's also about the diminishing value of the work they manage to secure. A study analyzing data from Upwork, covering the period from January 2022 to April 2023, revealed this unsettling trend. Even freelancers who were previously high earners or had more jobs were not immune to the impact of AI.
From decrypt
---
Nov 09, 2023
GPTs (custom versions of ChatGPT) are now available to all PLUS users
---
Anthropic and Google Deepen Partnership with Cutting-Edge AI Chips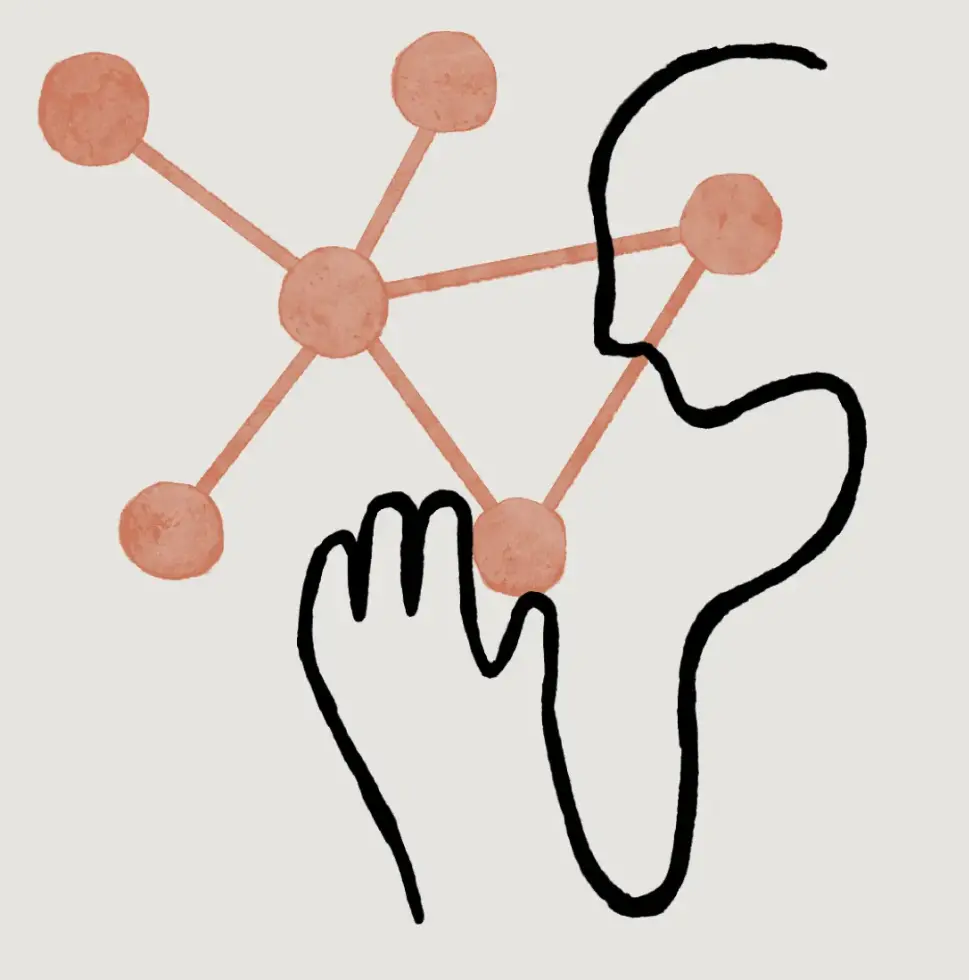 AI startup Anthropic has solidified its collaboration with Google. The partnership, which has been growing since a recent cloud computing agreement, now takes a leap forward as Anthropic becomes one of the pioneering companies to utilize Google's latest chips.
Deploying Google's Cloud TPU v5e chips, Anthropic aims to enhance the capabilities of its large language model, aptly named Claude. This model, fueled by a deluge of data, empowers AI interfaces to handle queries and generate conversational text. As the race to construct ever-more substantial AI models intensifies, tech giants like Google are actively nurturing relationships with cutting-edge startups.
Notably, Anthropic has committed to spending over $3 billion on Google's cloud computing services over the next four years. In return, Google has pledged a substantial investment of $2 billion in the startup. Anthropic has been leveraging Google Cloud services since its inception in 2021, and this expanded agreement will further integrate Anthropic into Google's infrastructure and security features.
From techxplore
---
OpenAI unveiled its Data Partnerships program
OpenAI has unveiled its Data Partnerships program, inviting organizations to join forces in producing both public and private datasets for training AI models. The goal? To enhance AI's understanding across various subjects, industries, cultures, and languages, ultimately advancing the development of Artificial General Intelligence (AGI).
From OpenAI
---
OpenAI Blames DDoS Attack for Ongoing ChatGPT Outage
In a recent turn of events, OpenAI's AI-powered chatbot, ChatGPT, has been grappling with sporadic outages over the past 24 hours. Users attempting to access the service have been met with a message stating that "ChatGPT is at capacity right now," while others, including TechCrunch, have been unable to log in.
OpenAI CEO Sam Altman initially attributed the issue to the platform's new features generating interest that "far outpaced our expectations." The company reported that the problem was resolved around 1 p.m. PST on November 8. However, subsequent updates on OpenAI's incident report page indicate that periodic outages continue to affect both ChatGPT and its API, which allows developers to integrate the ChatGPT model into their applications.
From techcrunch
---
Nvidia Develops AI Chips for China Amid Escalating US Restrictions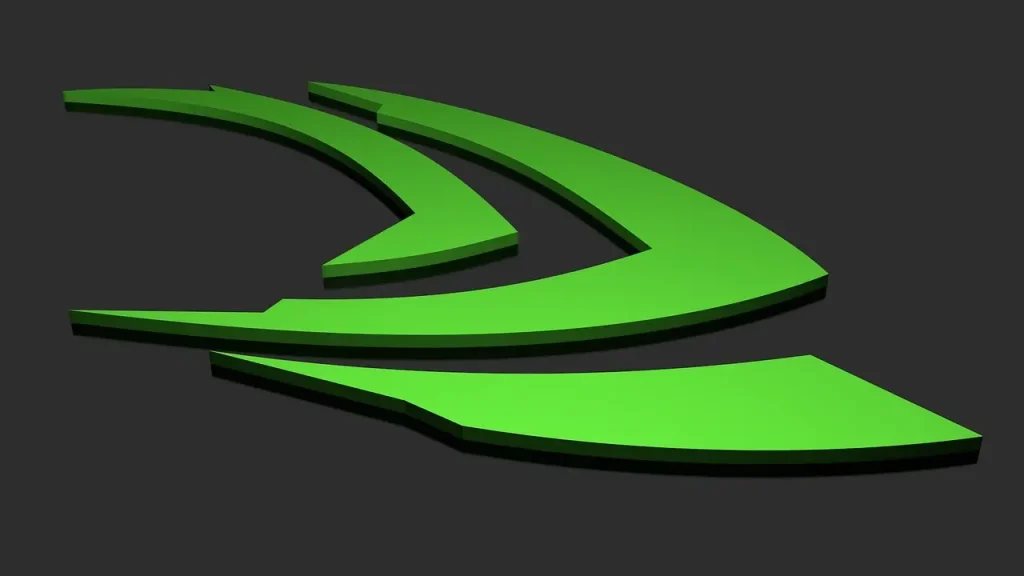 In a strategic move to navigate the complex geopolitical landscape, Nvidia, the renowned artificial intelligence (AI) powerhouse, has unveiled a series of AI chips specifically tailored for the Chinese market. This development comes as the Biden administration tightens rules on AI chip exports to China, aiming to limit the country's access to advanced processors.
The new chips, designed by Nvidia, are intended to bolster China's AI capabilities while adhering to the evolving regulatory environment. However, this move is not without challenges. The recent restrictions imposed by the US government have put $5 billion worth of Nvidia's China orders in limbo, potentially impacting the company's bottom line.
From ft
---
Hollywood Actors' Strike Ends with Deal to 'Protect Members from the Threat of AI'
After 118 days of picket lines, the longest strike in Hollywood's history, the Screen Actors Guild-American Federation of Television and Radio Artists (SAG-AFTRA) has reached a significant deal with the Alliance of Motion Picture and Television Producers. The terms of the agreement remain confidential, but it marks a turning point in the industry's battle over artificial intelligence (AI) and streaming services.
During the strike, actors demanded fair compensation for their work on shows and films streaming on digital platforms. But the real battleground was the use of AI in actors' performances. Studios had proposed a "groundbreaking AI proposal" that allowed for the scanning of background performers, turning them into digital characters for eternity. SAG, however, pushed back, emphasizing the need to protect actors from AI encroachment.
The newly secured contract, valued at over $1 billion, includes provisions that safeguard actors from the threat of AI. While specifics remain undisclosed, the agreement promises "above-pattern" compensation increases and unprecedented consent and compensation clauses. This victory for SAG-AFTRA comes after a dual work stoppage—the Writers Guild of America also went on strike earlier this year, reaching its own historic deal to protect writers from AI disruption.
From VentureBeat
---
Nov 08, 2023
Amazon's 'Olympus' AI Project Poised to Challenge OpenAI and Microsoft
Amazon is stepping up its game in the artificial intelligence (AI) arena with a new project codenamed "Olympus." This large language model aims to narrow the gap between Amazon and its formidable competitors, Microsoft and OpenAI. Amazon intends to incorporate Olympus into its online store and Alexa smart speakers, potentially unveiling it as soon as December.
What makes Olympus stand out? Well, it's reportedly twice the size of OpenAI's GPT-4, boasting an impressive two trillion parameters. However, experts caution that larger models don't necessarily equate to greater capabilities. Nevertheless, Amazon's commitment to AI is evident, with a recent $4 billion investment in AI startup Anthropic and the integration of AI-powered features into Alexa.
From TheInformation
GitHub's Copilot Enterprise Plan: Customizing Codebases for Companies
GitHub has unveiled its Copilot Enterprise Plan, allowing companies to tailor their codebase experience like never before. The plan promises to empower development teams by providing a highly customizable environment that aligns with their unique workflows.
From TechCrunch
---
Google's SGE Is Now Available in 120+ Countries and Territories
Google's AI-powered search experience, known as the Search Generative Experience (SGE), is making waves worldwide. After successful launches in select markets including the U.S., India, and Japan, it's now rolling out to more than 120 new countries and territories. This expansion brings the power of generative AI to a global audience, making search results more informative and accessible.
From Google
---
Samsung unveils its generative AI model: Samsung Gauss
Samsung Electronics has introduced its latest generative artificial intelligence model, Samsung Gauss. This cutting-edge technology promises to revolutionize AI applications across devices, positioning Samsung at the forefront of the race for AI supremacy.
The Gauss Breakdown:
Samsung Gauss Language: This generative language model empowers users to compose emails, translate content, and enhance overall consumer experiences. Imagine smarter device control integrated into products—Samsung Gauss Language makes it possible.
Samsung Gauss Code: Designed for in-house software developers, this feature enables rapid code writing. Efficiency meets innovation as developers harness its capabilities.
Samsung Gauss Image: Whether generating or editing images, this component adds a creative flair to Samsung's AI toolkit.
The AI model's name pays homage to Carl Friedrich Gauss, the legendary mathematician who laid the groundwork for machine learning and AI through his normal distribution theory. Samsung Gauss embodies this legacy, promising to elevate user experiences.
From zdnet
---
YouTube Tests Conversational AI Chatbot for Video Interaction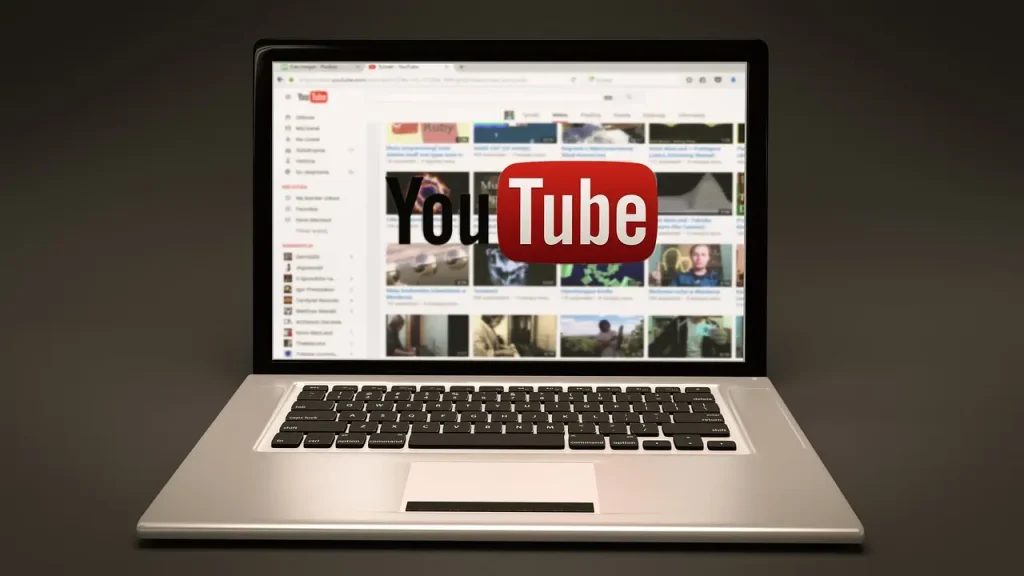 YouTube is currently experimenting with a new conversational AI chatbot that will appear beneath select videos. This innovative feature invites viewers to strike up conversations related to the video content.
Here's what you need to know:
How It Works: The chatbot, designed to answer questions about the video playing above, also provides recommendations for related content. Users can tap an "Ask" button to type their own questions or choose from a list of suggested prompts.
Educational Potential: For certain academic videos, the tool goes beyond casual conversation. It offers quizzes and responses that encourage deeper understanding, aiding learning journeys.
Beta Testing Phase: Currently, the conversational AI feature is in beta testing and appears under videos for a limited group of users.
Rollout Plans: YouTube plans to extend this feature to YouTube Premium subscribers in the US following the beta phase.
From theverge
---
Meta Partners with Hugging Face and Scaleway to Boost Open Source AI Adoption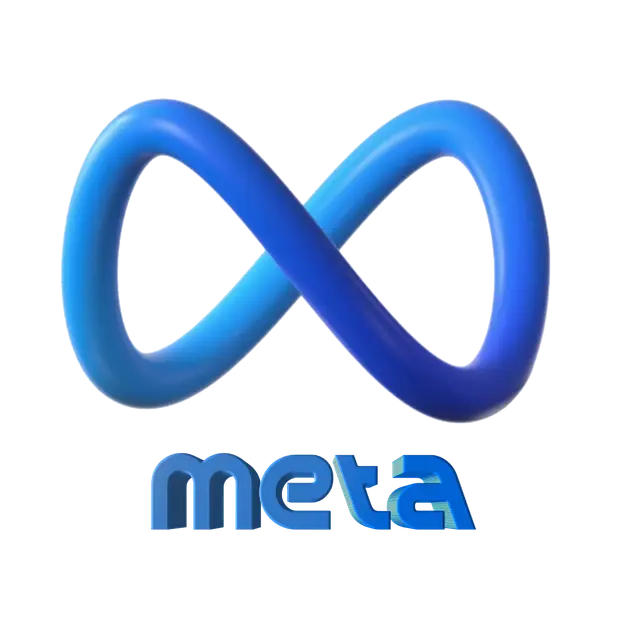 In a strategic move aimed at fostering open-source AI development, Meta, the parent company of Facebook, has teamed up with Hugging Face and Scaleway. Together, they are launching the "AI Startup Program" at Station F, the bustling startup megacampus in Paris.
The program's core objective is to promote a more "open and collaborative" approach to AI within the French technology ecosystem. By partnering with Hugging Face, a prominent player in the open-source AI space, Meta is signaling its commitment to democratizing ethical AI.
From techcrunch
---
Nov 07, 2023
ChatGPT Detector Catches AI-generated Papers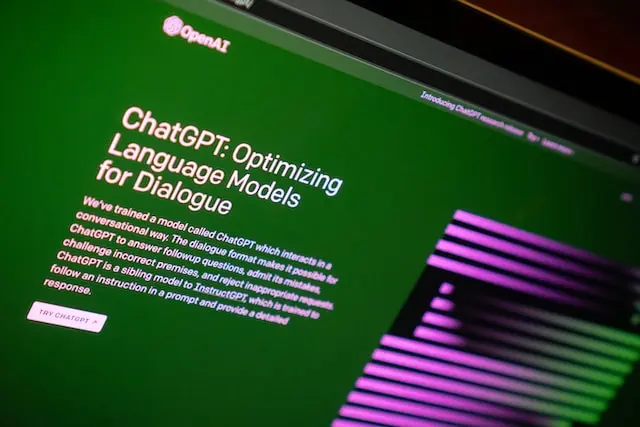 Researchers at the University of Kansas have introduced an AI text detector that can discern between human-authored and computer-generated content in scientific essays with remarkable accuracy. The tool, specifically designed for scientific journals, achieves nearly 100% precision in identifying AI-generated text.
In an era marked by growing concerns about AI-generated content infiltrating academic literature, this new tool offers a reassuring breakthrough. Professor Heather Desaire and her team focused their efforts on scientific essays related to chemistry, training their detector using journals published by the American Chemical Society. They collected introductory passages authored by professionals and then tasked ChatGPT—an AI language model—to generate its own introductions based on journal abstracts or report titles.
The results were impressive: the ChatGPT detector correctly identified human-authored passages 100% of the time, even when faced with reports generated solely from titles. When dealing with introductory passages, the accuracy remained high at 98%. In comparison, other classifiers like ZeroGPT and OpenAI struggled to achieve similar results when applied to chemistry-related reports.
From techxplore
---
Figma Introduces Jambot: AI-Powered Collaboration for FigJam
In a groundbreaking move, Figma has seamlessly integrated artificial intelligence into its collaborative whiteboard platform, FigJam. The result? Meet Jambot, your new AI assistant designed to elevate productivity and teamwork within FigJam.
Powered by ChatGPT, Jambot is an open-beta widget that brings a fresh layer of intelligence to FigJam. Here's what it can do:
Brainstorming Buddy: Jambot assists with brainstorming sessions, helping you generate new ideas and explore creative avenues.
Visual Mind Mapper: Whether you're planning a project or mapping out concepts, Jambot creates visual mind maps to organize your thoughts.
Quick Answers: Need a rapid response? Jambot provides quick answers to queries, saving you time and keeping the flow going.
Content Rewriting: Jambot can even help refine your content. Whether it's a sentence tweak or a complete rewrite, Jambot lends a hand.
From Figma
---
World's First AI-to-AI Contract Negotiation Shakes Up Legal Landscape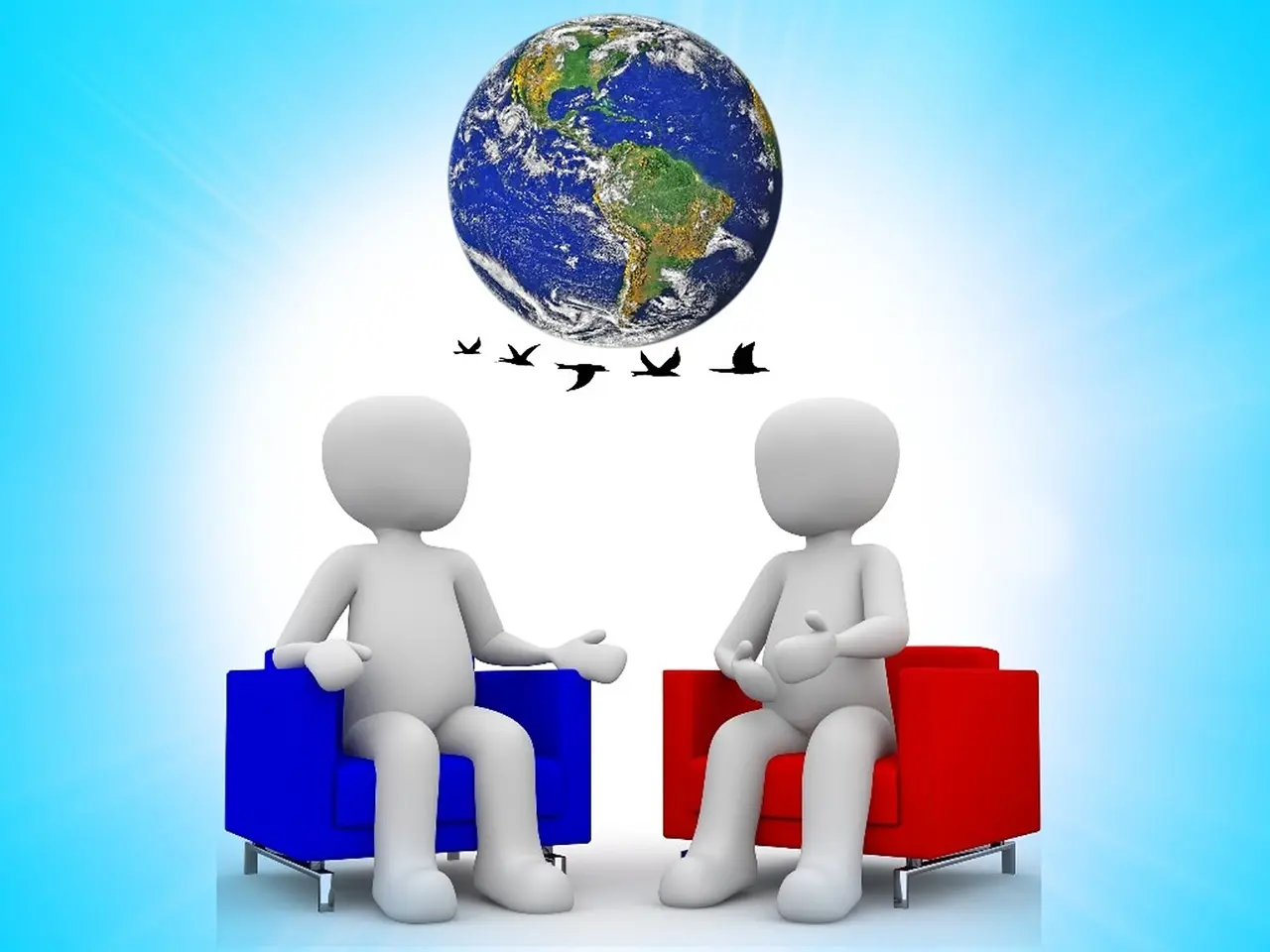 In a groundbreaking achievement, artificial intelligence (AI) has crossed a significant threshold: negotiating a contract without any human intervention. At Luminance's London headquarters, the company showcased its cutting-edge AI system, aptly named "Autopilot," as it autonomously navigated a non-disclosure agreement (NDA) with another AI entity. This historic event marks the first time that two AI systems have engaged in contract negotiations, bypassing the need for human intermediaries.
From cnbc
---
Nov 06, 2023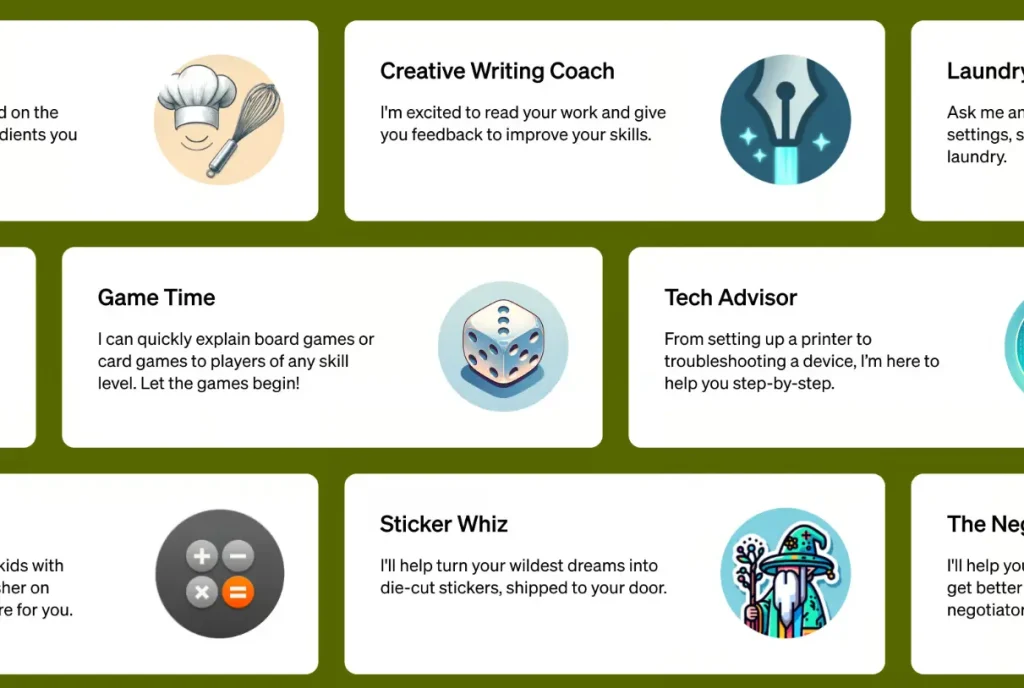 OpenAI has introduced GPTs, customizable versions of ChatGPT you can tailor for specific tasks and share.
From OpenAI
---
OpenAI announced major upgrades at DevDay including GPT-4 Turbo, DALL·E 3 API access, new modalities, reduced pricing, and increased rate limits.
From OpenAI
---
Xbox and Inworld AI partner to bring generative AI models to game development
Xbox has partnered with Inworld AI to develop a multi-platform AI toolset for game creators. The partnership aims to empower game developers by providing them with generative AI models that can be used for narrative and character creation. The toolset will be co-developed by Microsoft and Inworld AI, and will be accessible and responsibly designed.
From MicroSoft
---
xAI Launches PromptIDE
---
Valued at $1 Billion: Kai-Fu Lee's LLM Startup Introduces Open Source Model
In a groundbreaking move, Kai-Fu Lee, the renowned computer scientist and venture capitalist, has unveiled his latest venture: 01.AI. This startup aims to create an OpenAI equivalent for China by developing a homegrown large language model (LLM) tailored specifically for the Chinese market.
Unlike the rest of the world, China lacks access to OpenAI and Google due to restrictions. Recognizing this gap, Lee and his team at 01.AI are on a mission to address the necessity for advanced language models within China. Their goal is to empower developers and researchers by providing a locally developed alternative.
Just seven months after its inception, 01.AI has already made waves by releasing its first model: Yi-34B. This bilingual (English and Chinese) base model is trained with 34 billion parameters, making it significantly smaller than other open models like Falcon-180B and Meta LlaMa2-70B. Despite its smaller size, Yi-34B has demonstrated impressive performance, outperforming larger models—a rarity in the field.
From techcrunch
---
Nov 05, 2023
Elon Musk's new AI startup called xAI has revealed its first product – an AI assistant named Grok. This virtual assistant is modeled after the famous Hitchhiker's Guide to the Galaxy, with the goal of being able to answer almost any question imaginable.
Grok has a unique personality – it's designed to respond with a bit of humor and wit. This makes it different from most AI assistants which tend to give dry, factual responses. According to xAI, Grok will even answer spicy questions that are rejected by other AI systems.
The company says that a key advantage of Grok is that it has access to real-time knowledge about the world through xAI's proprietary systems. This gives it an edge over AI assistants that rely solely on pre-trained information.
From x.ai
---
Unlocking the Protein Universe: AlphaFold's Remarkable Expansion in 2024
In a groundbreaking leap for structural biology, the AlphaFold Protein Structure Database has surged to new heights, now encompassing over 214 million predicted protein structures. This digital repository, powered by Google DeepMind's cutting-edge AlphaFold2 artificial intelligence (AI) system, has grown exponentially since its initial release in 2021, expanding from a modest 300,000 structures to its current colossal scale.
The AlphaFold DB has become a treasure trove for researchers, providing a wealth of structural insights. These predictions have been seamlessly integrated into primary data resources such as PDB, UniProt, Ensembl, InterPro, and MobiDB.
From oup
---
Anthropic Host Over 200 Developers At London Hackathon
---
Every week, we'll meticulously curate a selection of stories from top AI media outlets and distill them into a digestible format, ensuring you stay up-to-date with the latest developments without having to spend hours browsing the web. From groundbreaking research to real-world applications, ethical debates to policy implications, AI Weekly Digest will be your essential guide to navigating the ever-evolving landscape of artificial intelligence. Join us on this exciting journey as we explore the future of AI together, one week at a time.