Transcriptal is a full-free YouTube video transcription tool that allows users to upload a YouTube video URL and leverage AI to automatically generate an accurate transcript. No Signups Required.
This free AI tool can transcribe videos of any length and on any topic with precision. Users also get the flexibility to copy the full transcript for further use, like creating subtitles or using excerpts.
How to use it:
1. Go to Transcriptal.com.
2. Paste the YouTube video URL you want to transcribe and the AI will do the rest.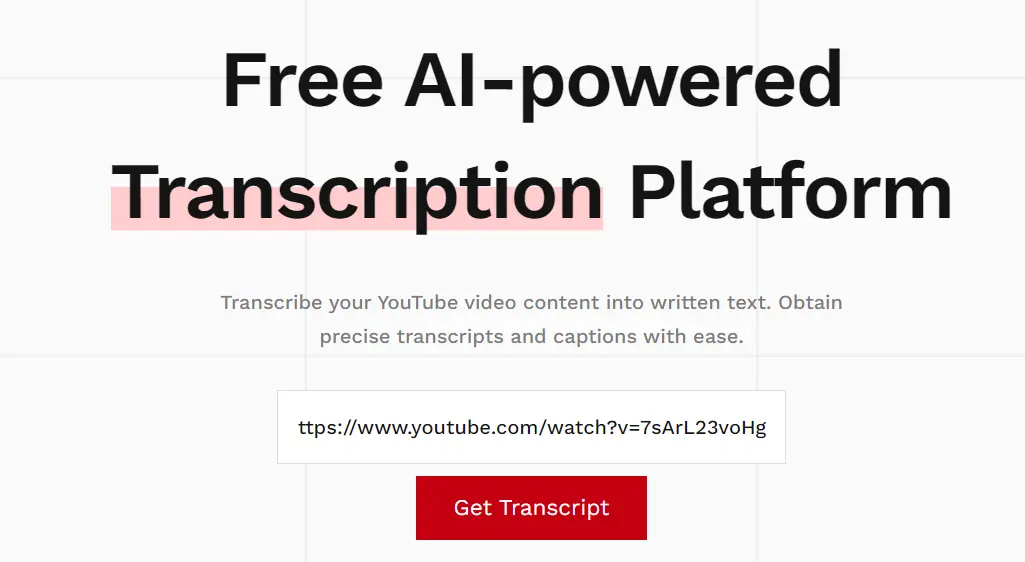 3. Click Copy Transcript to copy the full transcription text.